The Finnish mining industry is one of the most advanced in the world, and Lapland is a major center for the metal industry and mining in Finland. Lapland has significant mineral resources, and metal refining is Lapland's largest industry in terms of turnover.
The turnover of metal processing is up to 4.7 billion and turnover from mining and quarrying is 550 million showing strong growth from 2015.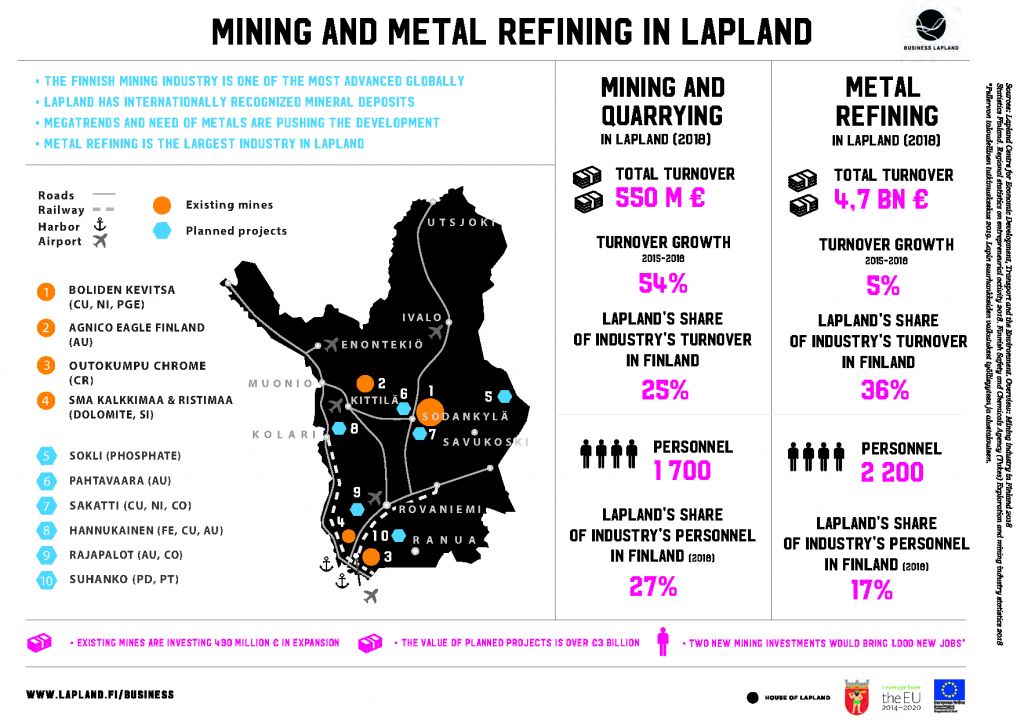 Lapland is a northern center of mining and metal processing. Lapland accounts for more than a third of the turnover of metal processing and a quarter of the turnover of mining in whole Finland. This is quite significant in relation to the fact that Lapland has 3% of the Finnish population and business establishments
Existing mines are investing in expansion and new projects at various stages of planning would be worth € 3  billion.
Download the infographic about mining and metal industry in Lapland 
Facts about mining industry in Finland in infographic by Centre for Economic Development, Transport and the Environment
You can find infograpics also in Lapland Material Bank.