No other place on Earth combines the brilliant light, broad skies and winter scenery of Lapland in winter. Extreme conditions are no problem for this accessible, safe film location.
Finnish Lapland is reliable in lots of ways. It has reliable public transport, a reliable infrastructure, reliable Internet connections, and reliable people providing reliable services. All of these are welcome properties for filmmakers and other visitors who travel here. They come in the winter because they know it's reliable for one more thing – there's always lots of snow.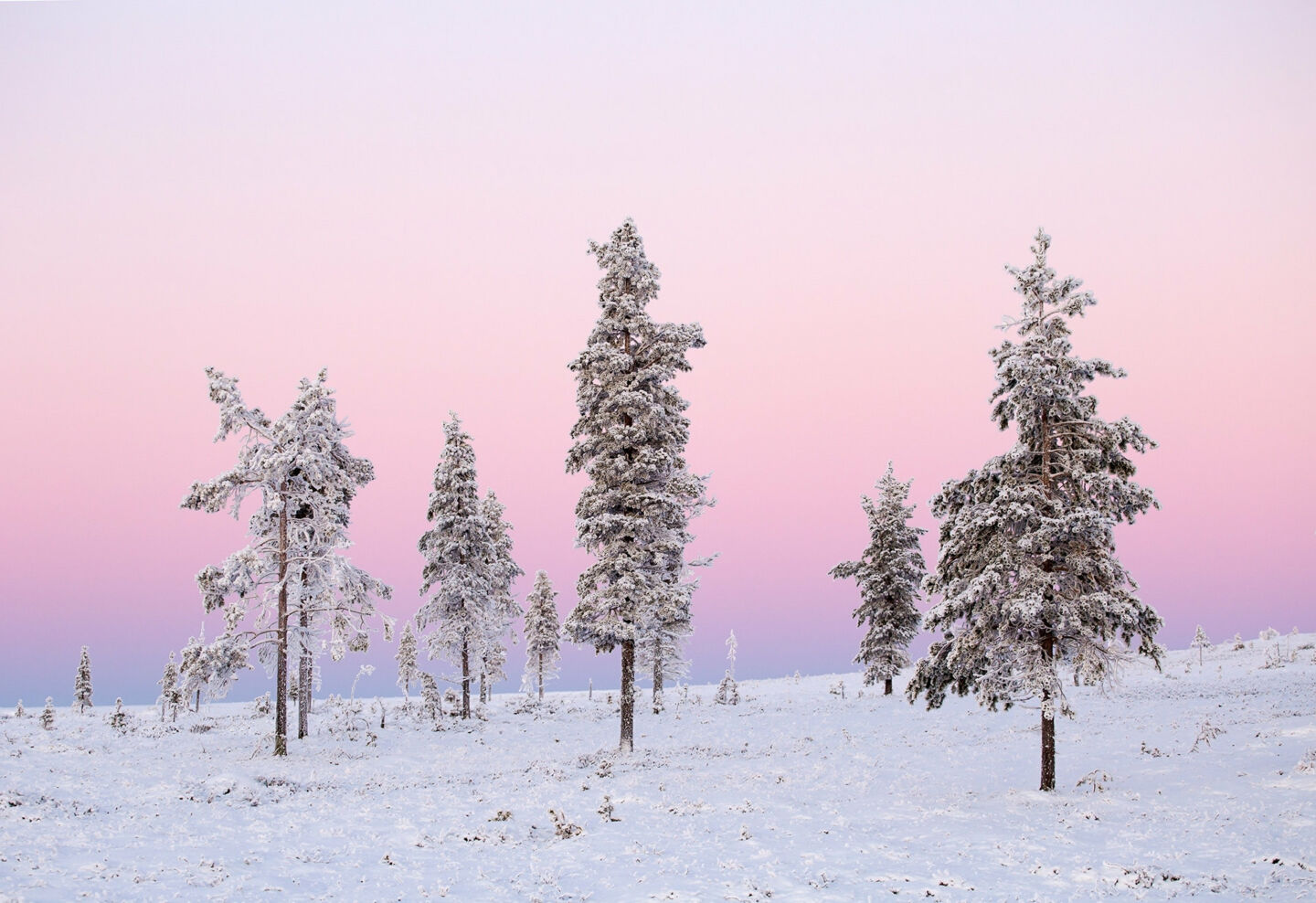 Photo by:
Lapland Material Bank | Terhi Tuovinen
Winter in Lapland stretches from late November to early April. This makes it a great location for atmospheric Christmas scenery for seasonal TV specials or commercials, as well as blue-sky ski holidays. The majority of Lapland is above the Arctic Circle. Although snow cover fluctuates in the south of Finland, it would be a very rare Christmas that wasn't white up here in the far north.  
On average, permanent snow cover in the far north arrives as early as late October and lasts until late May. That's an average of 170 to 200 days. Snow cover in the northernmost areas of Kilpisjärvi and Ivalo gathers to a maximum depth of around 80 centimeters. Temperatures are difficult to predict precisely and vary between high and low ground. And they often differ greatly over distances of even a few kilometers. But visitors can expect sub-zero conditions frequently plunging to minus 10-15 Centigrade and even as low as -30.  On the Arctic Circle, snow usually arrives in late November and stays until mid-April or later. Temperatures are usually coldest in February, dropping to -20 or even -30. The Finnish Meteorological Institute is a great place to get updated weather conditions.
Snow varies from wet and slushy to fine and powdery. Whatever the variety, the locals are uniquely and supremely equipped to deal with it. Roads are cleared regularly and kept open. Finnish airports like Kittilä and Ivalo are unsurpassed in terms of their 'snow how'. State-of-the-art de-icing and snow-clearing equipment mean that airports here never close.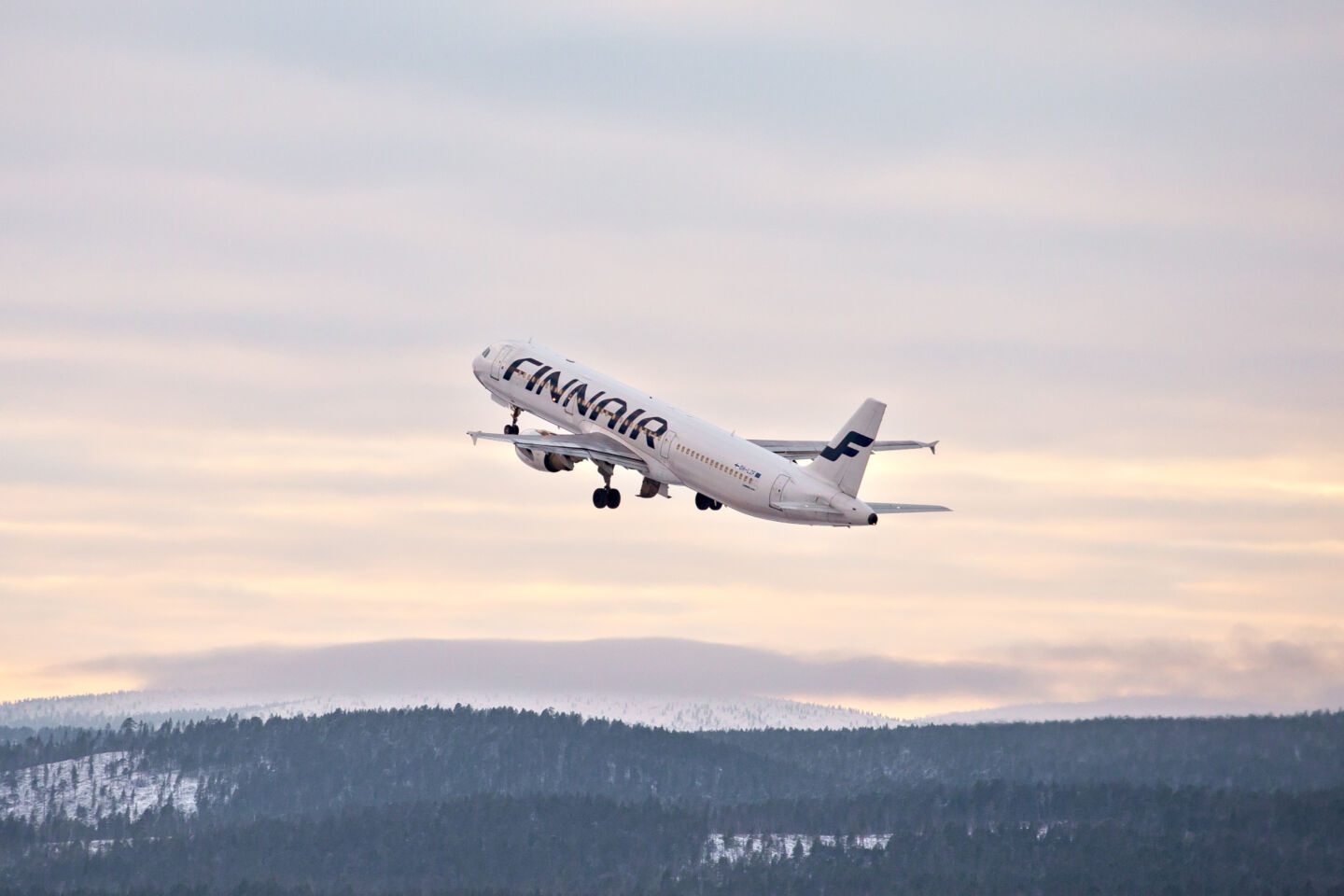 Photo by:
Lapland Material Bank | Terhi Tuovinen
Pristine Arctic scenery
At its most plentiful, the snow is thick and creamy, smothering the fells and forests with a pristine carpet that glows pink and blue during the magical Polar Night period when the sun dips permanently below the horizon in the northernmost regions for several weeks. Many of the most picturesque wilderness locations might be remote, but snowmobiles are always available locally to traverse the most challenging landscapes.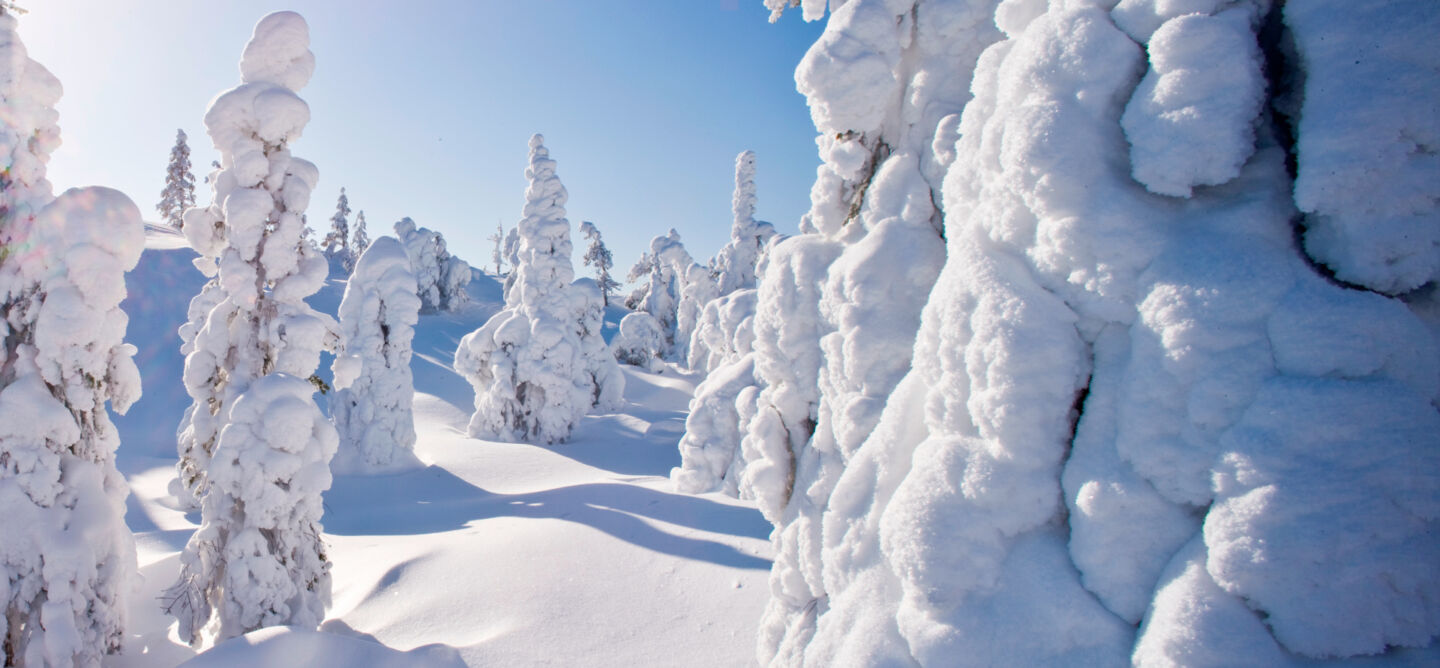 Photo by:
Lapland Material Bank
The resorts of Levi and Saariselkä with their Alpine slopes are at their busiest during Christmas and late winter. Some huskies and reindeer at northern animal farms are trained and experienced as film 'extras' and are able to take a break from regular tourist safari duties for this purpose.
Local film production and support companies offer expert support for filming in the demanding conditions present in winter in Lapland. Operating drones might be tricky for anyone in -25 degrees, but our well-appointed, well-heated hotels and chalets are always near at hand for providing appropriate clothing and comfortable, warm storage of equipment and personnel. In spite of the extreme cold, electric power points are never too far away either.  Convenient mobile broadband communications cover all but the highest fell peak. Experienced local catering services deliver heartening hot dinners, even in very cold weather, so your crew will never go hungry.
READ MORE