Acclaimed director Gil Kenan chose the snowy vistas of Finnish Lapland to capture the scope and scale of his new film, A Boy Called Christmas, based on the book by Matt Haig.
A Boy Called Christmas tells the story of a lad named Nikolas as he searches for the mystical Elfhelm and in the process discovers his destiny as Father Christmas. Based on the hit children's book, Blueprint and STUDIOCANAL chose director Gil Kenan (Monster House, Poltergeist) to adapt the story for the silver screen. And Gil Kenan chose Lapland—widely known as the home of Santa Claus—to capture the scale and scope of his Christmas film. The combination of Arctic vistas in winter and local know-how from production service companies made their six-day shoot go smoothly.
The interview with director Kenan continues after the trailer.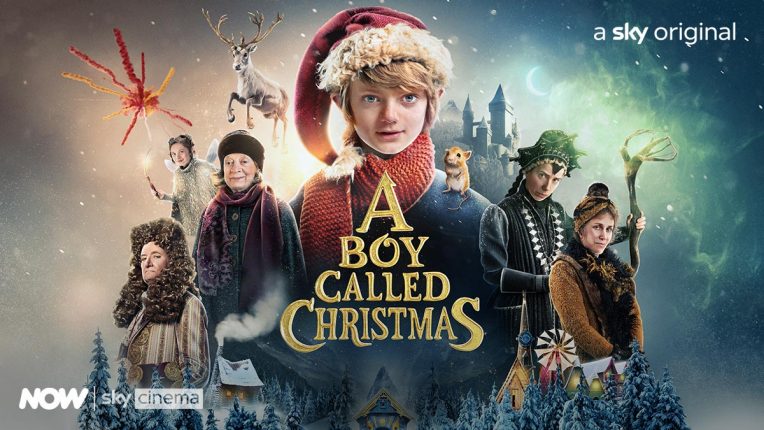 FINDING ELFHELM
In A Boy Called Christmas, Elfhelm is the mystical home of the elves. In some traditions, Santa and his elves live at the North Pole. But both original author Matt Haig and director Gil Kenan chose Finland as Santa's home, grounding the story on firm land (instead of the middle of the Arctic Ocean.)
— When telling a story with as much fantasy and magic as A Boy Called Christmas, it is crucial that you find a way to ground the characters and audience in something or someplace that feels absolutely real and tangible. We've all grown up with stories that take place in the "North Pole," but are actually shot on sound stages. I wanted this film to be different, to build the world out on a foundation of reality. I began my process on this film by researching the Lapland region and the more I saw, the more convinced I became that the film had to be properly set there.
Though producer Graham Broadbent and Kenan met in an office in sunny LA, the choice of snowy Lapland halfway around the world wasn't a difficult one. Broadbent says:
— Weirdly, with the producer's head on, it doesn't cost that much. You show so much, but it exists—all you've got to do is shoot it … what it means in the film is that the journey has real scope. We have thousands of miles of tundra and snow, and that's a real asset for an adventure film like this … shooting the vast, vast plains of snowy Finland.
POLAR NIGHT – THE COLOR OF CHRISTMAS
In addition to being the home of Christmas to many, Lapland has a rich history of filming productions for television, films and advertisements looking to capture genuine holiday magic. Around the winter solstice, Lapland is also blanketed in snow, and daylight is replaced by Polar Night. Instead of a sunrise and sunset, the sun hangs below the horizon, suffusing the sky with brilliant pastel colors. Director Kenan experienced this in person during a scouting trip:
— My first trip to Lapland took place in mid-December, and I was immediately shocked by the wonder of the place (and the cold!). I'll never forget the first sunrise as I emerged from my cabin – a hyper-saturated band of colors spread across the sky in soft pinks and purples. I'd never seen color like that before with my own eyes. We began a series of helicopter explorations, and every new vista inspired me to push the imagery of the film to new heights. By the end of that trip, I was convinced that we would have to shoot a portion of the film in Lapland proper, so that the audience could experience the same awe I felt that day, and that our young hero Nikolas encounters on his adventure. We returned in January to begin our filming and embraced the magic of winter in Lapland.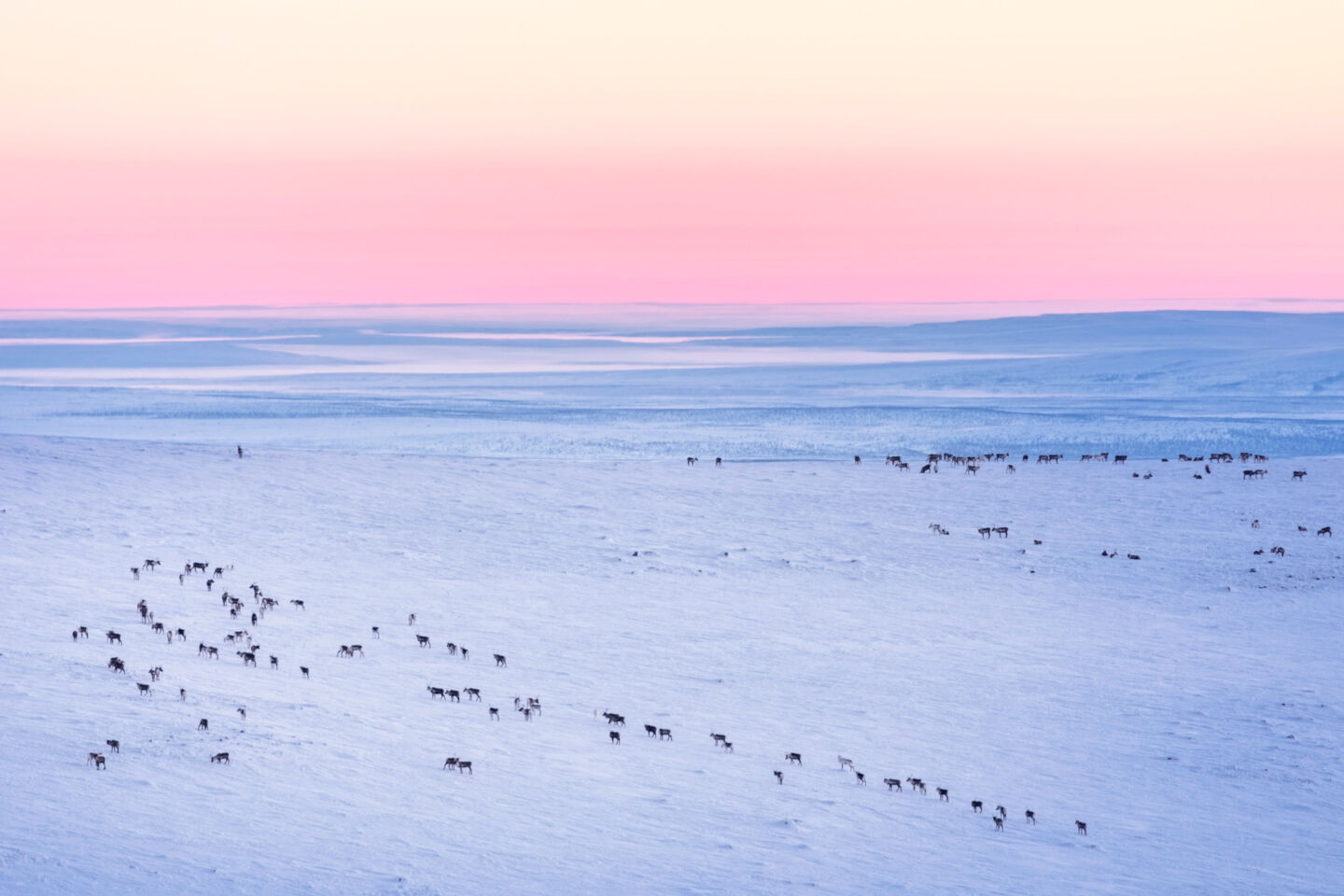 FILMING LAPLAND IN FEBRUARY
Just as Santa's magic isn't possible without his elves, so goes film productions and Lapland locals. Director Kenan visited Lapland in December, when polar night has just begun, and temperatures are generally milder. Martti Tervo, unit production manager for Helsinki-filmi, arranged warm clothes to keep the crew safe in the low temperatures. When Kenan arrived in January to begin filming, he was quite shocked at how cold it was.
— I've never been as cold as I felt the first night we stepped foot in Lapland for filming. My lungs took a few minutes to adjust to the cold! I've spent most of my life in Los Angeles, where a cold day means that you have to change your shorts for long trousers. This cold was a whole new experience for me. It certainly made more aware of the hardships that Nikolas faces in the story on his quest to find his father and Elfhel in the far north. But I quickly learned that good gear is essential, and once properly outfitted, I was able to not just work in the extreme weather but enjoy it too.
And Kenan also found his own modern solution for keeping his feet warm:
— Heated Bluetooth controlled socks helped.
NOT POSSIBLE WITHOUT LOCAL FILM CREWS
Local knowledge of weather conditions and how to film in them became invaluable throughout the week the team filmed in Lapland. When the camera lens froze on the helicopter due to temperature differentials, the local camera assistant solved the problem with a snowmobile handle heater, saving the production both money and time.
During his scouting trip, director Kenan was enthralled by the colors of polar night. By February, true polar night has ended, but the local film crew knew how to capture the same stunning colors using the long sunrises and sunsets.
According to line producer Tervo, much of the filming happened on helicopter, provided by Heliflite. As the crew flew to Kilpisjärvi in northwestern Lapland, they filmed the whole way. When they arrived in Kilpisjärvi, home of Finland's only true mountains, they replaced the helicopter with snowmobiles.
— It would not have been possible to shoot the Lapland sequences without our local Finnish crew. To a person they were knowledgeable, film-friendly and passionate. Scouting remote locations and filming them with a sizable VFX footprint was a challenge, but I always felt that our Lapland crew was committed to helping to tell the story. During prep, I had the extraordinary experience of staying at a working reindeer farm with my hosts Arctic Land Adventures, and getting to meet some of the animals face to face, and living amongst them. I'll never forget the experience. We filmed in some difficult locations in the area of Kilpisjärvi, including some frozen tundras that were only accessible via snow-mobile. For some shots, we attached our Arri 70mm cameras to the vehicles with bungee cord and shot on the move. It was a truly wild experience, and the adventurous spirit of the film is better for it.
RELEASE DETAILS
A Boy Called Christmas from Blueprint Pictures, STUDIOCANAL and Netflix is the origin story of Father Christmas re-imagined in Gil Kenan's live action film. It was filmed on location in Lapland, Czech Republic, Slovakia, and London.
The film was released worldwide in November 2021 in cinemas and streamed on Netflix, Sky Cinema and NOW.
A Boy Called Christmas - Locations