Muonio lies on the banks of the river of the same name. This tributary to the Tornio River, Europe's largest free-flowing river, forms part of the border between Finland and Sweden. In Muonio and the nearby Pallas-Yllästunturi National Park, adventures are easy to come by. Muonio features a wide array of support services ready to make your production run as smoothly as possible.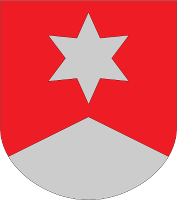 Population: approx. 2500
Land area: 1905 km²
Water area: 134 km²
Muonio at a glance
Muonio River & dozens of lakes Finnish/Swedish border
Longest snow season in Finland
Two ski resorts
Seven nearby fells
Pallas-Yllästunturi National Park
Features of Muonio
Muonio sits in the heart of the river valley. A number of lakes are within walking distance of the town center. The fells of the Pallas-Yllästunturi National Park (15 min by car) rise gently in the near distance. In winter, the river and lakes freeze solid, allowing for skiing, snowmobiling, even travel by vehicle in some cases. The Pallas and Olos Ski Resorts are popular locations for winter activities. In summer, the river valley and the national park are favorites of fishermen and nature enthusiasts.
The town itself is small, with many homes and rural buildings, as well as a few shopping choices. Finland's largest travel operators work in this area, so you're never far from a ski resort, and production and support services in the area include scouting, catering, transportation–including snowmobile–reference material, logistics and more.
Logistics in Muonio
The Kittilä International Airport (1 h by car) offers daily flights to Helsinki, and during the peak season of winter and early spring, international flights from European cities. Vehicles can be rented from the airport.
Accommodation is plentiful throughout Muonio, its ski resorts and the nearby fells of the national park, due to its reputation and status as an outdoor and wilderness holiday destination.
Visit the travel website for Fell Lapland (which includes Muonio) for more information.