Ranua: Filming Lapland's Swamps & Marshes
Nestled against Lake Ranuajärvi, Ranua in southern Lapland is home to a Wildlife Park and a cloudberry market every summer. The forests and lakes around Ranua are easily reached, and Ranua's location south of Rovaniemi offers nearby production and service support, as well as the convenience of an international airport.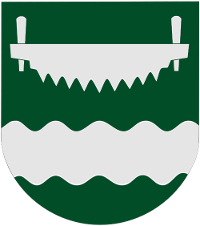 Population: 4000
Land area: 3450 km²
Water area: 240 km²
Ranua at a glance
Ranua Wildlife Park (with Finland's only polar bears)
Annual Cloudberry Exchange
Lakes Ranuajärvi and Simojärvi
Largest naturally preserved bogs
Features of Ranua
The first thing you'll notice when approaching Ranua from the north is the Ranua Wildlife Park. This sprawling zoo features Finland's only polar bears. Operating year-round, in summer, the zoo is often packed with visitors from Rovaniemi, only an hour's drive north. In addition to polar bears, the zoo also houses many of Lapland's native creatures, as well as other animals from across Finland and other Arctic locales. The zoo also organizes husky and reindeer rides, snowmobile safaris and other activities.
Along the road through town, you'll see giant cloudberry statues occasionally. Cloudberries are a Ranua delicacy, and every summer, they host the Cloudberry Exchange, where sellers, buyers and cloudberry enthusiasts gather to deal in Ranua's sweet trade.
Ranua is a small town, and downtown is mostly dedicated to rural enterprise. There are a few grocery stores, a few hardware stores and restaurants.
Just east of town, Lake Ranuajärvi stretches out, a large lake with fishing and boating opportunities. There is a campground beside the lake. Farther east lies Lake Simojärvi (30 min car), one of many lakes in a vast complex, and a popular fishing lake. The municipality is home to many river rapids, as well as Litokaira, the country's largest naturally preserved bogs and source of the cloudberries, as well as river rapids.
Logistics in Ranua
Being so close to Rovaniemi (1 h by car), getting to and staying near Ranua poses little problem. Rovaniemi is a popular tourist destination and has an international airport with daily flights to Helsinki year-round, as well as other European cities. In winter, there are more daily flights, as well as flights to Asian cities. Rental cars and buses are popular options for traveling to Ranua from Rovaniemi.
Ranua has a variety of accommodation available, including luxury cabins and holiday villages, hotel rooms and apartments.
Check out Visit Ranua for more information.