Due to Lapland's sparse population, casting directors can find hiring extras and minor roles challenging. However, the rewards are an authentic people with a positive attitude.
Finnish Lapland is 100,400 square kilometers of wilderness and small town charm, with a couple of urban centers thrown into the mix. The population density of the entire region is a mere 1,91 persons per kilometer, and the capital Rovaniemi is home to some 63,000 people. But while the small, sparse population and the remoteness of locations may make casting a challenging process, they are also a part of the work's appeal.
When a local casting expert takes on a job in Lapland, the aim is usually to find extras for group scenes, and perhaps some quick-witted personalities for minor roles. In addition to casting calls and auditions, the casting process is largely based on hands-on search: traveling to different places and meeting local people. This has become a familiar way of working for Miina Alajärvi, Creative and Production Coordinator at Flatlight Creative House.
– When I arrive in a new town, my aim is to get familiar with the people and find the right fits for each production. As the locals know each other, they introduce me to their friends who might be interested in filmmaking.
And the search is rarely for nothing. According to Julius Oförsagd, CEO of Lapland Film Services, Lapland is filled with adventurous people who are open to new experiences–like starring in a production. And for scenes requiring larger groups of people, local associations and societies are happy to help.
Challenging Yet Rewarding
Both Oförsagd and Alajärvi recognize the low population density as one of the main challenges in their work. The long distances and limited number of people can make casting a time-consuming process that requires thorough planning.
– The more precise the requirements, the more time you need for casting. If you're looking for extras with very specific attributes and competence profiles in mind, you must take into consideration the fact that you may not find suitable people in the same town, or even in the entire region, shares Oförsagd.
But luckily, the challenges come with rewards. As traveling around Lapland is a necessity for the casting process, it offers the opportunity to discover new places and make new friends.
– Thanks to my work, I've gotten to know wonderful people from all over Lapland, and I still keep in touch with many of them, says Alajärvi.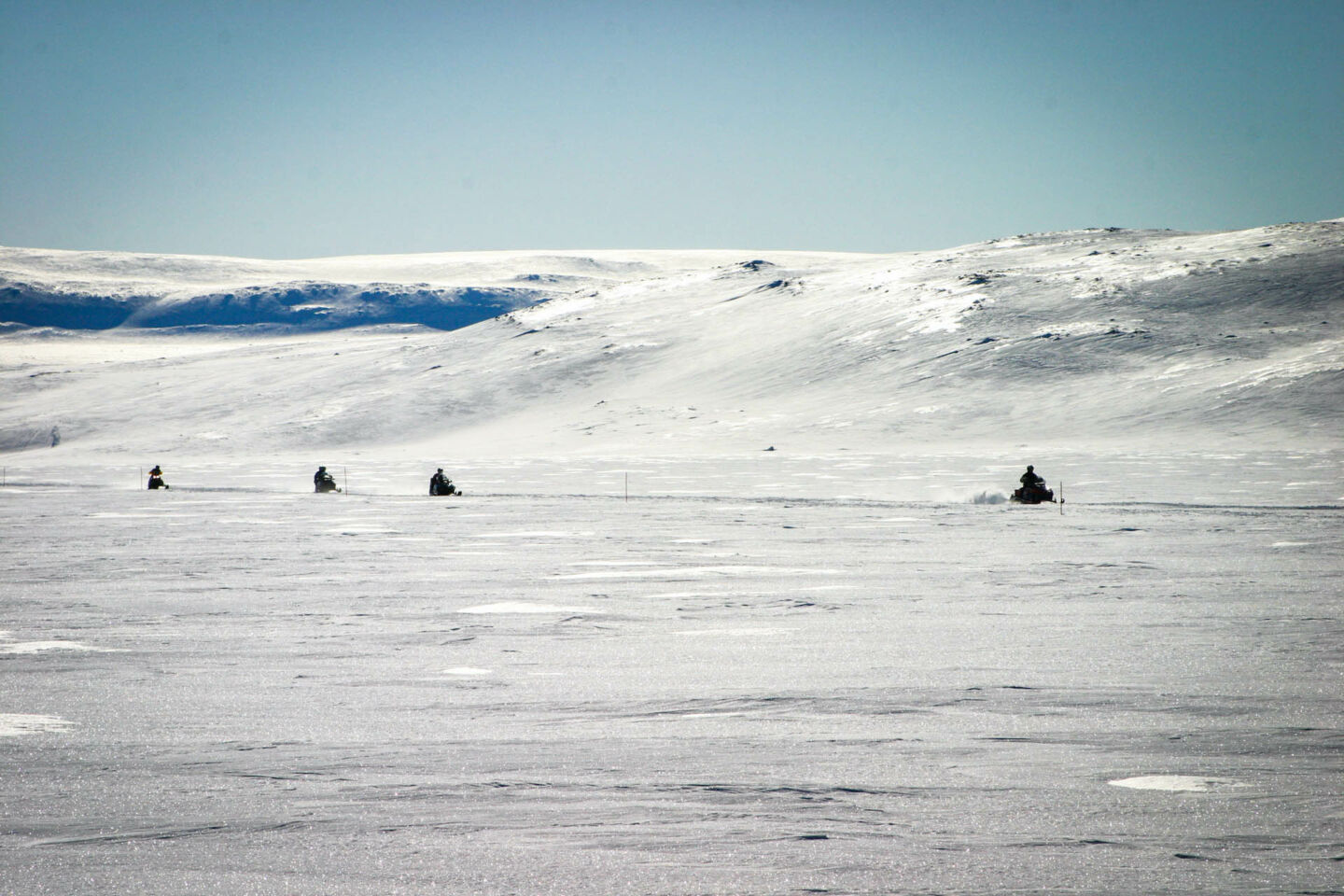 Authentic Encounters
So, what are the people of Lapland like? According to Oförsagd and Alajärvi, the locals are characterized by openness, helpfulness and a positive, down-to-earth attitude. Most Finns are fluent in English, so communication comes easy in foreign productions.
Living in the Arctic, most of the locals have gained special expertise you won't find far south. This is convenient for productions that require local know-how of the northern nature and activities.
Want to know more about filming with the Sámi, one of Europe's indigenous peoples?
Alajärvi recalls a time when a production was wondering as to whether they would find enough extras with snowmobiling experience. Luckily, there was no need to worry.
– In Lapland, it would actually be more of a challenge to find people who don't know how to drive a snowmobile, she laughs, adding that these kinds of skills are a valuable trait in local extras.
Based on the praising feedback received from foreign productions, Oförsagd believes that the locals are an integral part of making the filming experience special in Lapland.
– The production's journey to the north becomes a heartfelt and memorable adventure when they get to work with genuine people in an authentic environment.