People in Lapland are very in tune with nature as it brings so much into everyday life. That strong connection to nature helps to inspire and create sustainable solutions in business, too.
In Lapland, the ability to understand nature is part of the region's heritage. The connection to nature has developed over centuries and is a part of the culture. People have lived off the land and spent most of their spare time in the wilderness. The surface area of Lapland makes it Finland's largest province but at the same time the most sparsely populated region.
The nature and environment are strong sources of inspiration for people. A Sami musician, writer and entrepreneur in Samiland Oy, Ante Aikio feels that it would be much harder to gain influence from nature if he lived in a big city like Helsinki. In Lapland, the Arctic nature surrounds you even if you live in a city centre.
– Arctic nature has inspired so much cultural knowledge and skills, leading to music, film and crafts, Aikio says.
Culture is ever-developing and living. For example, reindeer herding, the livelihood for many Sami people, the only indigenous people in the EU, has been enhanced with new operating solutions like GPS collars and drones.
Lapland has extensive forest resources: five million hectares of forest land in total. The Arctic environment is full of pure plants and raw materials like berries and mushrooms. Lapland also has statistically the cleanest air in the world.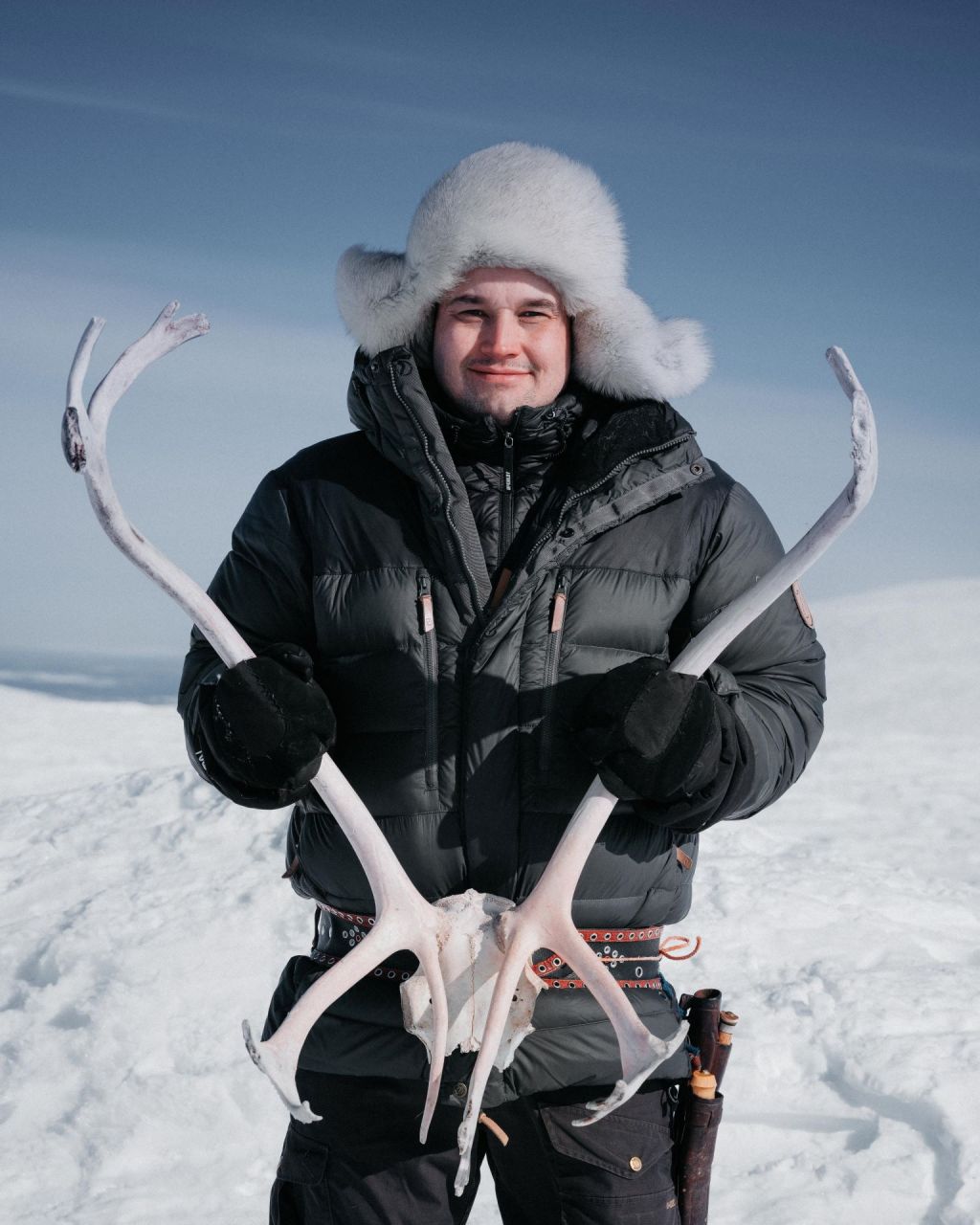 People need a healthy work-life balance, and that's when nature calls you home.
The clean and beautiful nature is a key attraction for tourism operators. The varied landscapes—from fells to taiga forests—bring visitors to Lapland's seven national parks and numerous tourism centres. And yet, there's still much land that goes unutilised.
– The tourism sector has opened many opportunities, Aikio explains.
He wholeheartedly believes in the potential of Lappish products that result from the Northern nature and way of life.
– The possibilities are endless, Aikio says of Lapland's exports.
Sustainability is an everyday part of business life in Lapland. For example, in the tourism industry, a large number of companies are already certified using international responsibility labels.
The nature of Lapland improves any business or entrepreneur, no matter the field. In every sector, people work towards creating more sustainable solutions and achieving carbon neutrality.
Not only can the Arctic environment inspire in business, but it also benefits people's wellbeing outside of work. You can live in a bigger town centre and still have wilderness and forests just a stone's throw away from your home. The closeness of nature maintains the connection.
– Big cities can lose their purpose. Like during the crisis when you can't use services or commute to places … what's the point of living there? People need a healthy work-life balance, and that's when nature calls you home, Aikio says.