Tourism industry in Lapland is growing. Check out the infographic for details and figures.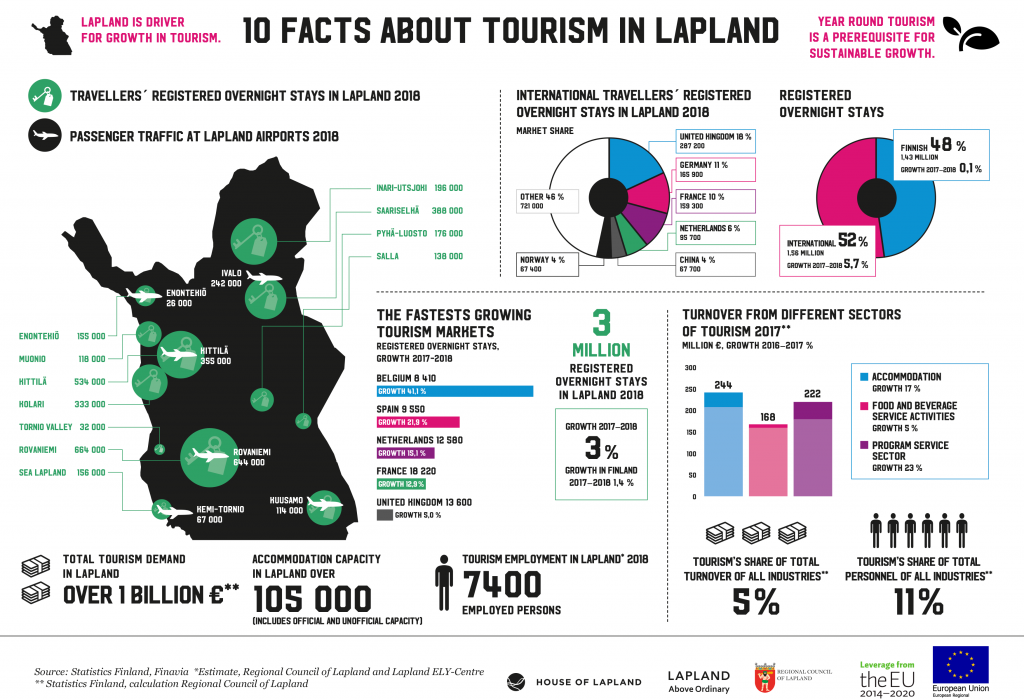 Tourism in Lapland is growing strong, there were 3 million registered overnight stays in 2018. The share of international overnights is already 52% and growth in international tourism was almost 6% compared to the year before.
Tourism is good business in Lapland. The turnover has grown in all sectors of tourism and the biggest growth has been on the program service sector. Lapland is a driver for tourism in Finland and year round tourism development is a prerequisite for sustainable growth in the future.
---
View a full-size version of Infographic 10 facts of tourism in Lapland 2019