Sport Resort Ylläs Project is the biggest tourism resort development plan in Lapland. The project is a unique investment opportunity as participating investors and hotel operators will be shaping the future growth of the whole resort.
Eight Seasons Lodge & Suites
Total built sqm: 8955 m2
Main building with 100 hotel rooms
Ski-in restaurant, bar, safari spaces, multifunctional spaces
15 suites (+ice suites, ice chapel)
Bathing house (sauna, pools, gym&joga)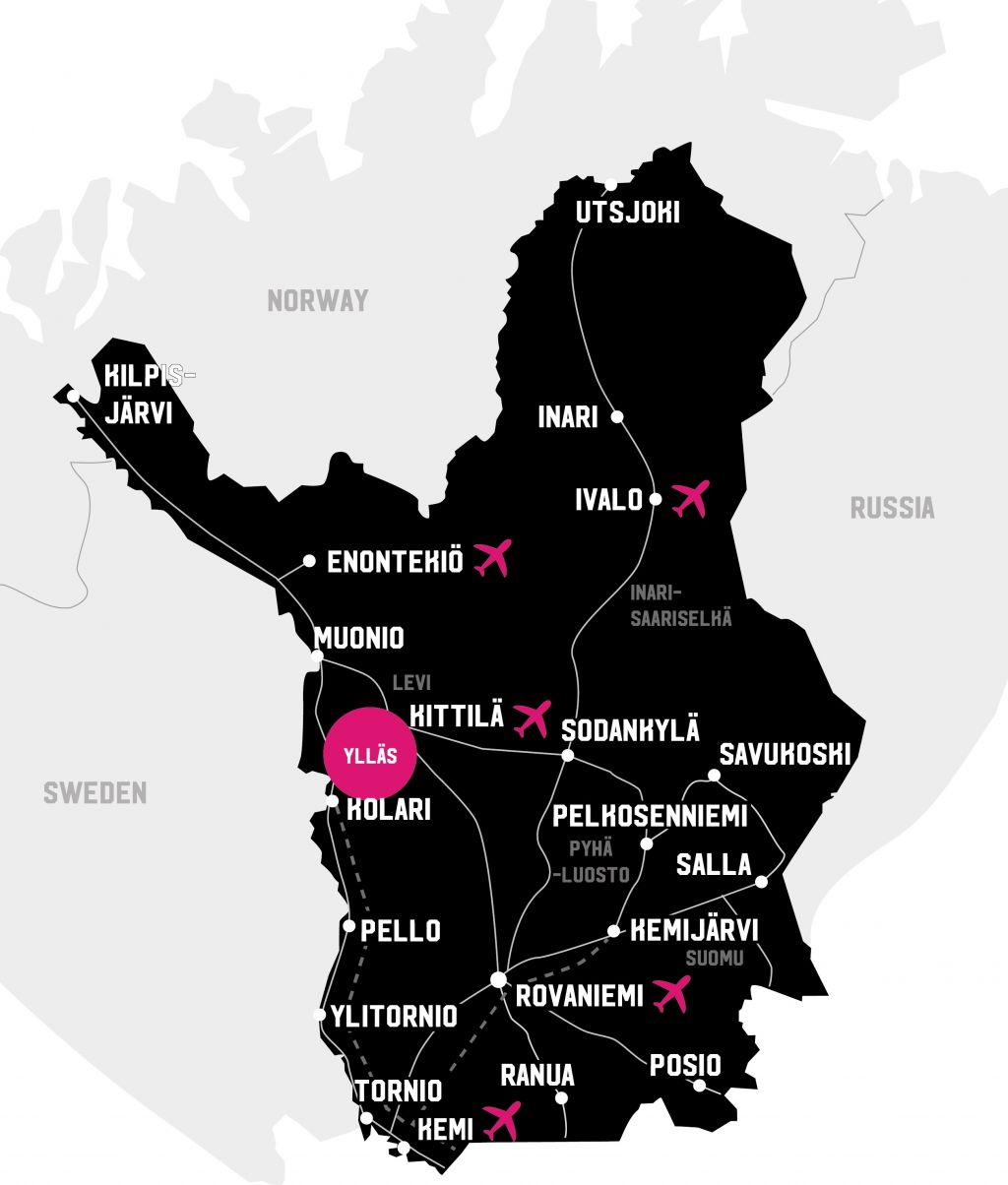 Basecamp Hotel
Total built sqm: 7600 m2
210 hotel rooms
Restaurant, topfloor summit, climbing wall, event spaces, treatment rooms
Lantern Villas
15 villas
Total built sqm: 2025 m2
According to Osmo Virranniemi, the CEO of Iso-Ylläs Oy, the new project includes two hotels, luxury villas, a golf course, and several leisure facilities.
– It will increase the bed capacity by 10.000 beds (+80 percent) and expand the skiing slope capacity by 60 percent.
Virranniemi, together with Reijo Riila, is the founder of Sport Resort Ylläs. For about 30 years they have developed the destination from a small Lapland village to a popular downhill and cross-country skiing center.
– Since the '80s a total of 100 million euros have been invested in the area. We have strong local expertise and an understanding of the growth potential of the area.
Now, as tourism in Lapland shows steady growth, it is time for the next big step, says Virranniemi. The new project is a big step forward, with the total project volume including hotels,  leisure facilities and ski lifts estimated to be 500-600 million euros. 
Ylläs is an attractive all-year-round travel destination
Ylläs is the biggest skiing resort in Finland with 63 slopes and the best cross-country skiing track network in Finland. The resort is also located by Pallas-Yllästunturi National Park, the third-largest National Park in Finland. The two villages in the destination, Ylläsjärvi and Äkäslompolo, are connected by a 15 min drive on a scenic road.

Due to its location, Ylläs can guarantee snow during the entire winter season (Nov-May). Although winter is the biggest season, tourism in the summertime has shown clear positive development recently. Visit Ylläs, companies and local authorities are putting a lot of effort in further increasing the summer tourism.
One example is the major development in mountain biking that is now underway in the destination. Ylläs has started a project to make the resort the most attractive mountain bike destination in Finland all year round.

Although Ylläs offers pure nature experiences in remote locations, it is perfectly accessible for domestic and international tourists. Kittilä airport and Kolari railway station are both easily accessed. Driving time is about 30 minutes by car, and there is a bus service from both locations. 
Tourism is a steady business and demand is growing
According to Statistics Finland, there were 326.000 registered overnight stays in Ylläs in 2019. A little over half of the overnights come from domestic markets and the biggest international markets are the UK, Switzerland, France and Germany.  
At the moment there are 19 hotels with 1.000 rooms in Ylläs, and many are small-sized hotel businesses.  A large quantity of privately-owned cottages are excluded from the official statistics, and the total capacity is estimated to be around 23.000 beds.  
There has been a major increase in hotel demand over the last 10 years. Even though hotel demand has increased, the supply has been relatively stable. Thus, the hotel market in Ylläs offers opportunities for new projects, Virranniemi explains.

Profitable future potential
– Our vision is that  Sports Resort  Ylläs is Northern Europe's most desirable holiday destination for active families all year round, states Virranniemi.  
The master plan for the area is ready, and it creates a whole new village center. The master plan has been approved by the council, and the more detailed land-use plan is progressing.

Basecamp hotel is designed for action sports enthusiasts, and Eight seasons Lodge & Suites will provide most beautiful luxury hotel experience with a bath house. Additionally, there will be a limited number of exclusive Lantern villas for purchase or rent, providing personalized services from the hotel.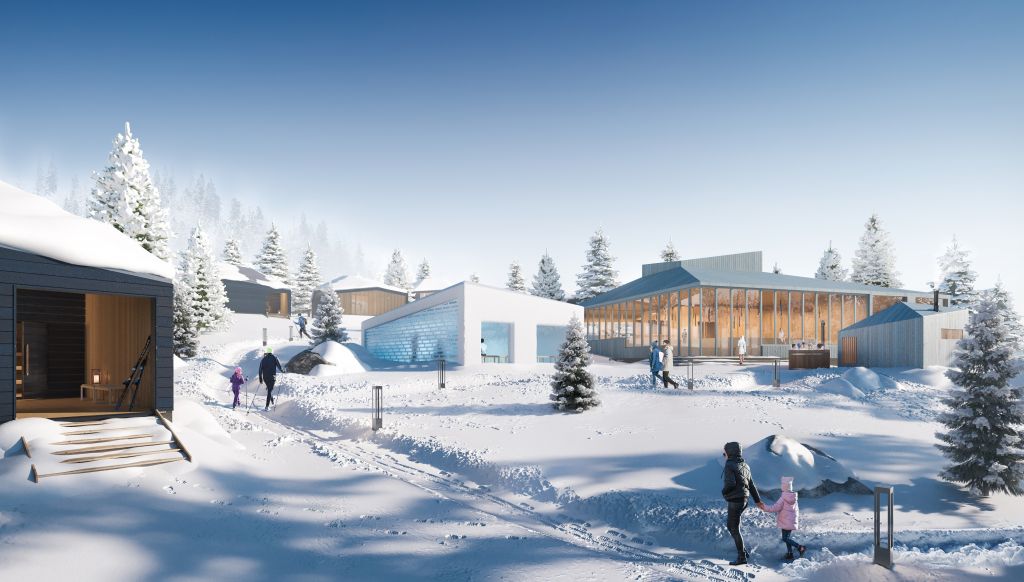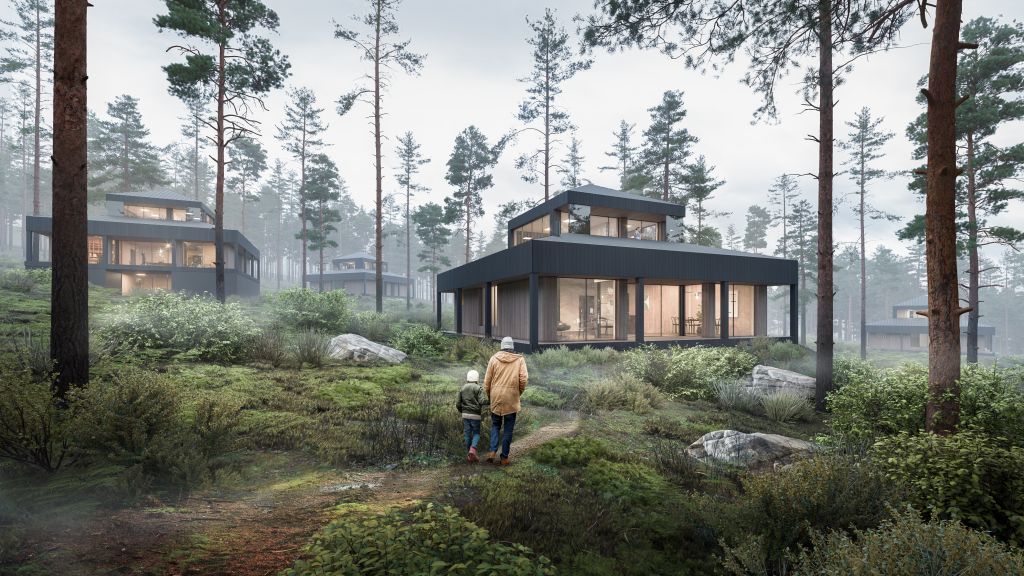 The new hotels shall reflect natural habitat through building materials and choice of colors, and they respond to wellness and mindfulness trends by offering quality food, relaxing seating areas, fitness and bathing facilities. The architecture will respond to the changing requirements by offering adaptable spaces and facilities.
– Market and potential analysis were made during the master plan process, concepts and architectural plans are ready and more detailed calculations will follow. We will be looking for investors and operators for two hotels, says Virranniemi.
Contact
---
Sport Resort Ylläs / Hiihtokeskus Iso-Ylläs Oy
Osmo Virranniemi, CEO
Tel. +358 (0)400 694 640
osmo.virranniemi@iso-yllas.fi
www.sportresortyllas.com
---