Feelment feels that there are opportunities for growth and development on Finnish markets. Solutions are created based on customers' needs, with a twist of personality that is rooted in Pello. In customer service you can even hear the lappish identity of the company.
– We want to be the best on the market – and so we are. This requires constant work and a humble attitude, says Viihdeväylä Oy CEO Kalervo Vanha. 
Ever since its founding in 1984, Viihdeväylä Oy has been providing restaurants and bars with various music and entertainment services. First came live music, then it was all about CDs and disc sets that were transported all over, and most recently the information technological revolution has put the focus on digital music and streaming services. First versions of the music system were in place before Feelment was born, which is now the most used restaurant entertainment service on the market. 
Feelment is a solution for restaurant owners who want to find all the needed entertainment services in one system. Feelment provides background music, karaoke, sports channels, and advertisement displays in all kinds of spaces. More than ever, restaurants and bars want to become brands and make an impression on people, and music plays a major role in creating the mood. 
The Pello-based firm had a turnover of 2.2 million euros in 2021. Vanha estimates that the turnover for this year will be between 2.5 and 3 million euros.  
Feelment does B2B business mostly with restaurant owners and bars, but their range of clients is wide: from large franchises such as Burger King all the way to the Finlandia Hall. There are some 2,000 license users all over Finland. The business has offices in Pello and Helsinki. Feelment employs a total of 10 employees, of whom seven are in Pello.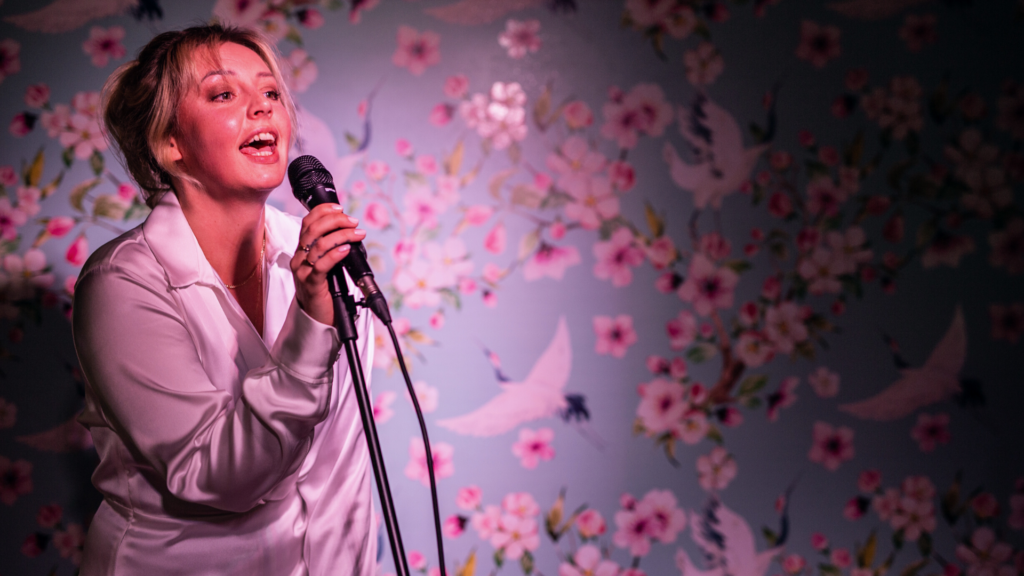 Photo by:
Feelment/Viihdeväylä Oy
CEO of Feelment, Kalervo Vanha, tells how the digitalization of karaoke lists was inspired by an idea of a restaurant owner
Easygoing and honest Lappish character is a selling point
Having operated from Pello for a long time, Feelment expanded their operations to Helsinki, partly almost by accident, and set up another office in the capital city less than ten years ago. The company has been able to further increase their sales and grow their customer base. 
– Being from Lapland must be visible and can be heard when we speak to our customers, Vanha says in the Pello dialect and with a laugh. 
– Our identity is strongly Lappish and rooted in Pello, and we are proud of that. Lappish culture is often associated with integrity and honesty, which is helpful when making deals, he says. 
CEO Vanha thinks that Pello provided a good foundation for starting a business. The environment alone, meaning peaceful nature and the right work-life balance, can do wonders to your well-being. As the company grows, requiring more employees, the strength of the Lappish workforce is its commitment. Employee turnover is reduced and the quality of work improves as experience is accumulated. 
The remote work practices introduced with the Coronavirus pandemic have made sales and work in general smoother. Working is less dependent on place than before, as many people are already used to remote meetings. The airport is less than an hour away by car when there is the need to travel south for important meetings. 
Product and service development takes center stage
The Coronavirus pandemic impacted Feelment's operations greatly, because their customer restaurants and bars had to close down and limit their business hours. The company however wanted to approach these exceptional times with positivity and spent time with various development projects. For example, Feelment developed their services and new products, renewed their web pages and added the option to pay online, and did software development. Now, the firm is back to normal and expects their turnover to grow. 
They listen to customer feedback when developing their operations. Digitalizing karaoke menus in the same way as background music for instance started with feedback provided by a restaurant owner after their first trade fair presentation. 
– All product solutions have started with something we saw at or heard from a customer, Vanha says. 
Lately the company has invested in improving their mobile app. Remote controlling the music by using a smartphone improves the customer's experience by allowing them to make all adjustments in one place. In addition to technology, Vanha thinks that customer service is an important product that needs to work every day. 
Feelment feels that there are more opportunities for growth and development on the Finnish market. Going abroad requires larger investments, but they have looked into expanding to the international markets as well. 
– We seek growth very strongly. We cannot just stop and say that we are done, not in this business. It is a way of life as well: we have never become stuck. This gives our work meaning, Vanha says.