Salla: Filming Lapland's Forests
Nestled against the Russian border, Salla is a collection of villages scattered among a vast forest wilderness. The ski resort at Sallatunturi and a variety of activity-based support services offer a convenient filming experience among the gentle rolling hills, national parks and wilderness areas "in the middle of nowhere."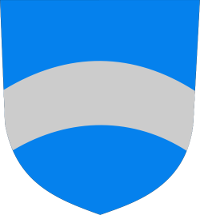 Population: 3600
Land area: 5700 km²
Water area: 140 km²
Salla at a Glance
Vast pine and birch forests, aapa bogs
Oulanka National Park
Salpa Line war fortications
Tourism area with ski resort
Tuntsa Wilderness Area with visible forest fire damage
Features of Salla
Salla sits on the border of Russia and is the epitome of Forest Lapland, a few villages scattered among vast forests of pine and birch and aapa bogs. The landscapes here feature rolling hills and fells, small lakes, large Lake Onkamojärvi, and unending swaths of deep green forest. The Oulanka National Park begins in the south of Salla, with picturesque ravines along the Oulanka river. Tuntsa is a wilderness reserve in Salla, featuring backwoods fells and spruce forests. The forest was damaged during a fire in 1960, and due to the slow growth of northern forests, the damage is still visible today.
During the Winter War (1939-1940), Salla was on the front line against Russia, and the Salpa Line extended through the municipality. This line features natural obstacles, bunkers, cellars and other formations created or repurposed for defense.
The town of Salla, about 10 min by car from Finland's eastern border, features amenities aimed at the rural, agricultural communities around it. The town is small but well-developed, with wooden and brick buildings along main street. There are grocery stores, a park and a modern church.  The municipality also boasts one of the coldest villages in Finland: Naruska (36 min by car), which lies between the Naruskajoki river and the Russian border.
The Sallatunturi tourism area includes a ski resort with 15 slopes and six ski lifts, accommodation and activity services.
Logistics of Salla
The wilderness of Salla attracts a lot of tourists, so the municipality has built up support services around the industry, especially for safaris and nature excursions. There is a popular reindeer park that keeps reindeer, both trained and semi-wild, all year round. The most accommodation can be found in the tourism area, though there are other options scattered throughout the municipality. The city of Kemijärvi (50 min by car) is also an option for accommodation.
The nearest international airports are in Rovaniemi (2 h by car) and Kuusamo (1 h 30 min).
Visit the travel website for Salla for more information.