Posio sits just below the Arctic Circle, near the southernmost fells in Finland, featuring otherworldly winter landscapes and idyllic summer lakeside vistas. The iconic snow-covered trees at Riisitunturi National Park and the frozen waterfalls in Korouoma Canyon are only a couple reasons to film here.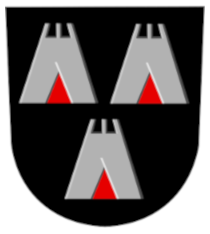 Population 3400
Land area: 3000 km²
Water area: 510 km²
Posio at a glance
Riisitunturi National Park
Korouoma Canyon with frozen waterfalls
Lake Livojärvi, the Riviera of Lapland
Large water areas and rare old-growth forests
Features of Posio
Every year, Posio gets some of the most snowfall in all of Finland, a country well-known for its snow. This heavy cover of snow is especially visible at Riisitunturi National Park, where the pines and other trees on the expansive fellside grow into fantastic, strange white shapes.
Another impressive natural feature in Posio is the Korouoma Canyon, a fracture valley that runs 30 km and is 130 m deep in some points. During winter, the many streams that feed the Korojoki river freeze, forming a dozen icefalls, the highest of which is 50 m tall. Palotunturi  is home to rare old-growth forests, spared both forestry and forest fires for more than 200 years. The vast wilderness and old-growth forests in Posio are home to a wide variety of wildlife.
There are hundreds of lakes spread throughout Posio, including Lake Livojärvi, sometimes called the Riviera of Lapland. Lake Livojärvi features long stretches of sandy beach, bounded by thick forests.
The town of Posio is small, with wooden and brick buildings, rarely reaching more than three stories. The town serves the rural communities around it, with a few grocery stores and gas stations. One notable feature of town is the Pentik-Mäki Culture Center, a ceramic art center established by famous ceramic artist and entrepreneur Anu Pentik. The center has modern architecture, outdoor art installations, and a large mural made of broken ceramics from the nearby factory.
Logistics in Posio
Posio straddles the southern border of Lapland, and the nearest international airports are Kuusamo (45 min by car) and Rovaniemi (1 h 30 min).
The impressive natural beauty of Posio has also attracted a large number of tourists, so accommodation and activity services are not difficult to find. Accommodation ranges from lakeside cabins and holiday villages to small hotel apartments in downtown Posio.
Visit the Posio travel website for more information.