Savukoski: Filming Pure Lapland Wilderness
Savukoski exemplifies Lapland wilderness, with unpopulated expanses of pine and birch forest, bogs and gentle rolling fells. Multiple national parks and wilderness areas, the secret mountain home of Santa's workshop, small rural villages and a growing tourism industry are just a few reasons to set up your tripod and start filming.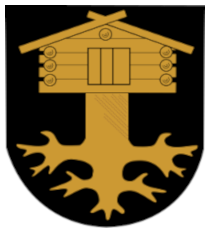 Population: 1000 
Land area: 6500 km²  
Water area: 60 km²  
Savukoski at a glance
Least densely populated municipality in Finland
Urho Kekkonen National Park
Korvatunturi Fell
10x more reindeer than people
Features of Savukoski
Wilderness locations are not uncommon in Lapland, but Savukoski is the most sparsely populated municipality in the whole province, lending its forests and fells a unique wild character. Reindeer husbandry is one of the main livelihoods of Savukoski, and there are 10x more reindeer than humans here.
The north of Savukoski gives way to the UKK National Park, one of Finland's largest national parks (2550 km²). This wilderness park features rolling Arctic fells, stunning lake vistas, and rocky gorges. Another of Savukoski's claims to fame is Korvatunturi (Ear Fell). This remote fell has three distinct peaks reminiscent of ears. Korvatunturi is said to house Santa's secret workshop. South of Korvatunturi is the Tuntsa wilderness area, considered one of Europe's most beautiful. There are sections of the area where damage from forest fires is still visible.
All this unpopulated wilderness comes at the price of convenience. While there are major national roads that cross Savukoski, there are fewer small roads and inlets, as there are fewer villages and towns, meaning access is limited. Korvatunturi, for example, can be difficult to reach without advance planning and preparation.
The village of Savukoski is small, with brick and wooden buildings. The shops and businesses here are primarily in service of the agricultural and forestry industries.
Logistics of Savukoski
The nearest airports to Savukoski are Rovaniemi (2 h by car) and the Ivalo International Airport (3 h). As wilderness tourism is a growing industry in Savukoski, support services and accommodation are growing, although still limited. There are a number of wilderness hotels, cottages and holiday homes available.
Visit Korvatunturi (Savukoski's travel website) for more information.