Carly Rae Jepsen - Inspired by Lapland
— I think there's something about travel that's very good for your soul.
That's what brought Carly Rae Jepsen halfway around the world. We invited the award-winning singer-songwriter to experience Lapland at the height of summer, to relax after months of promoting her new album Dedicated across the globe. She came to soak in the golden rays of the Midnight Sun. And most of all, she came to hear the silence, to hear the wind whispering through tall pines and gossipy birch trees, to hear the music of nature. ​
Carly spent a weekend walking enthusiastic huskies through the forest. She and her crew hiked fells, seeking Lapland's endless vistas. They enjoyed a picnic in the cleanest air in the world and roasted marshmallows, surrounded by trees. And as the Midnight Sun hung low on the horizon, they floated and melted in a saunaboat in the middle of a river.​
— Nature is a part of my childhood and my very best memories. Here in Lapland, I've been amazed by how the quiet space allows for ideas to float into my head. It has been unlike anything I have ever experienced, Carly says. ​
Check out our exclusive interview with Carly and learn what her favorite experience in Lapland was.
I Need the Sound
Carly headed to a remote lake to dance and sing, to hear her voice echo off the distant treeline. "The Sound" was both recorded and performed outdoors, on a remote lake in Ruka-Kuusamo. Inspired by the beauty and peace of Lapland, Carly performed "The Sound" in a more intimate way, stripping back some of the electronic elements.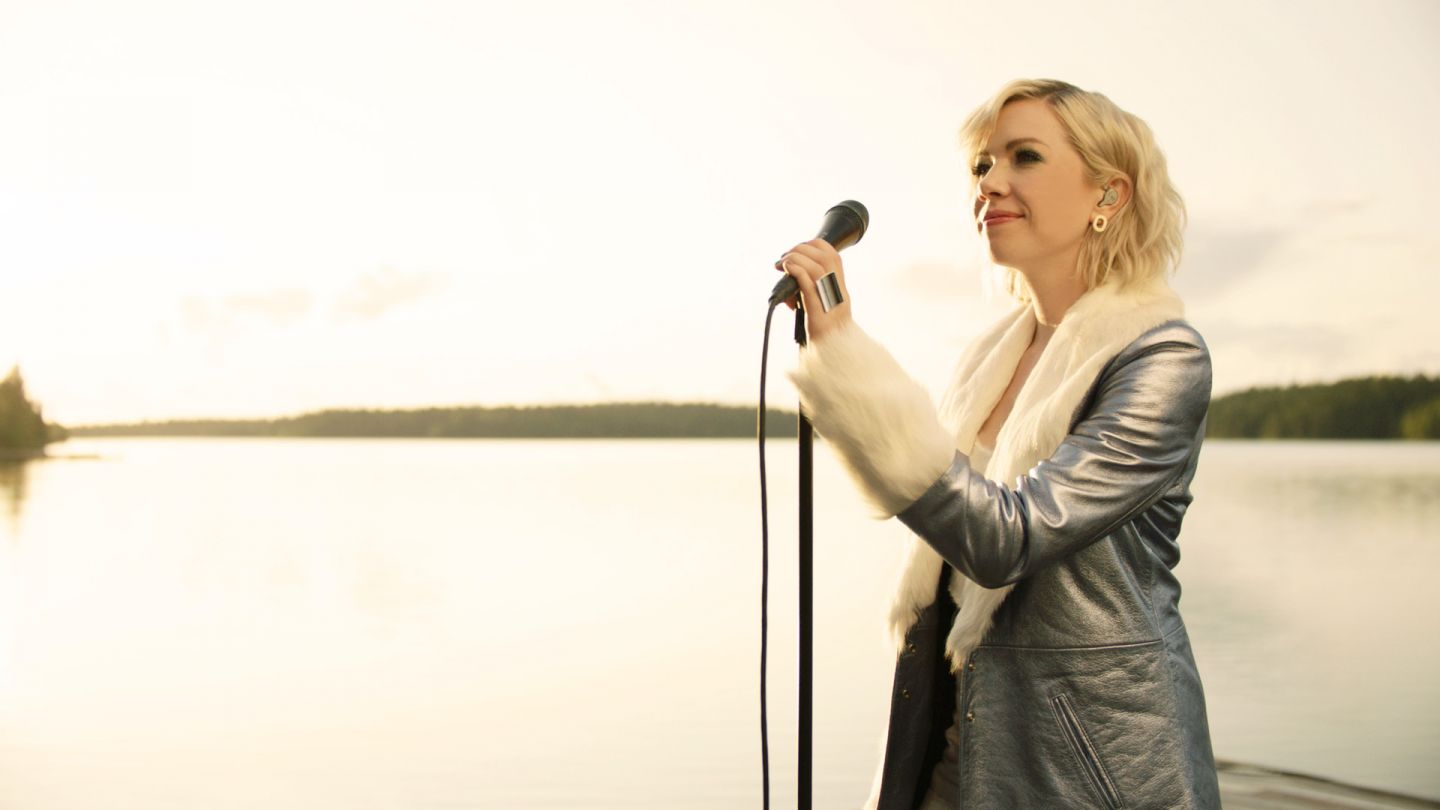 We Had a Moment, We Had a Summertime
​

​

Carly's time in Lapland was marked by listening to the waves lap against the side of her canoe, the laughter coming from her saunaboat. She heard crackling campfires and the laughter of Santa Claus. If you're ready to follow in Carly's footsteps, check out our bucket list, inspired by her time in Finland.

Hearing the sounds of Lapland for yourself is only a few clicks away. Our album SCAPES will whisk you away from the office, the subway, or even your own overcrowded head. Come pick berries in the forests of Rovaniemi, or enjoy the crackling fire in a log cabin in Ylläs. ​

If the soft sounds and Arctic ambiance kindle the flames of inspiration, the Lapland Sound Collection has dozens of authentic Lapland sounds for you to play with. Add some birdsong to your hip-hop, use a reindeer bell as your Whatsapp notification, or freak out your roommate by blasting the howls of a hundred huskies crying to the winter moon.​
Are you ready to plan your summer trip?