Lapland is an unassuming place for an international gallery space. But the city of Rovaniemi, on the boarder of the arctic circle, is host to an old bus depot, converted into a massive art museum, rebuilt from the surviving bricks of the cities destruction after WWII. Its name is Korundi.
If you are coming to live in Lapland you are in for a treat. With regularly changing exhibitions from one of the finest collections of contemporary Finnish art from the Jenny and Antti Wihuri Foundation collection to local and international exhibitions, there are many reasons to enjoy and revisit art in the heart of Lapland.
But what challenges does a curator working in Lapland face when filling a gallery this far north? And what would it be like to collaborate with them to put on an exhibit?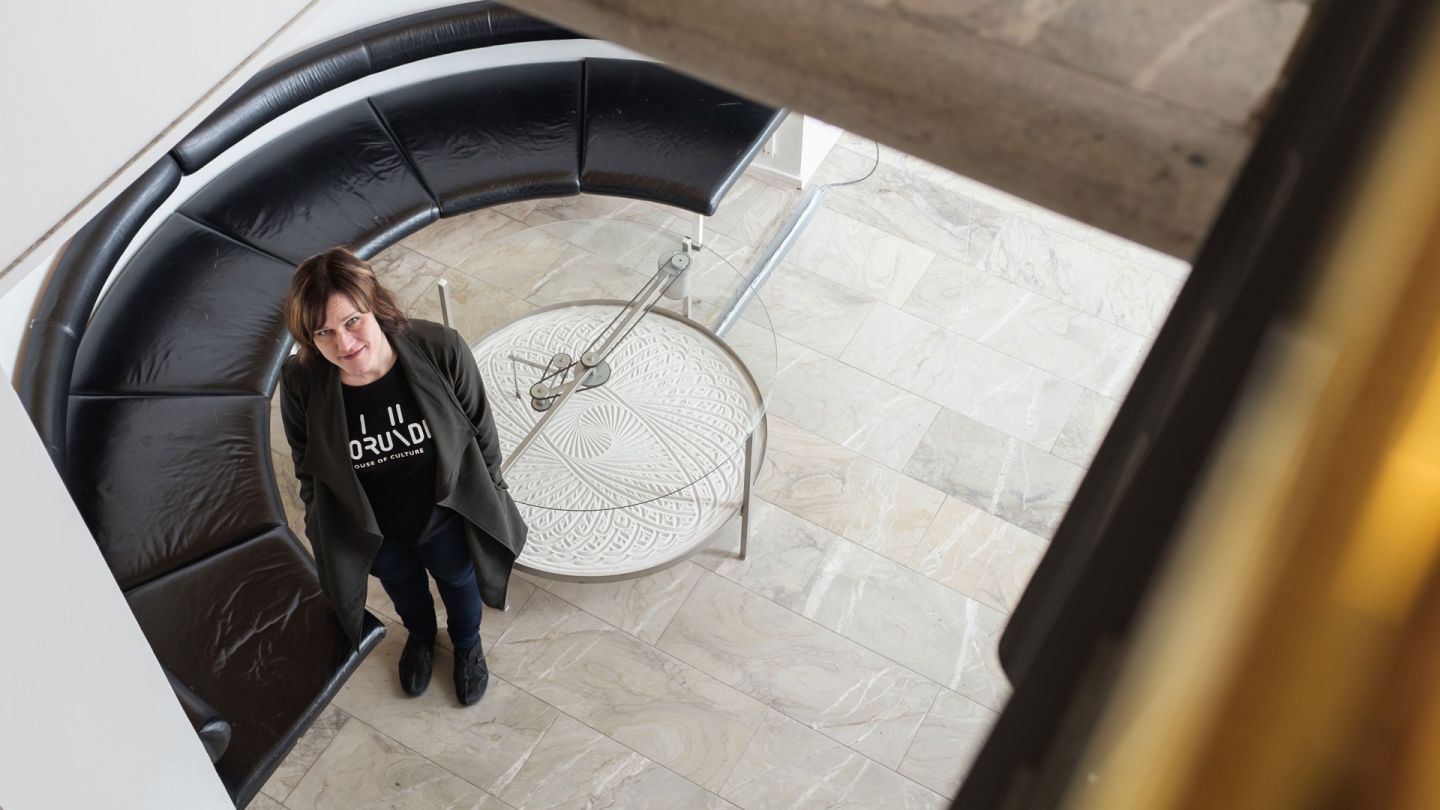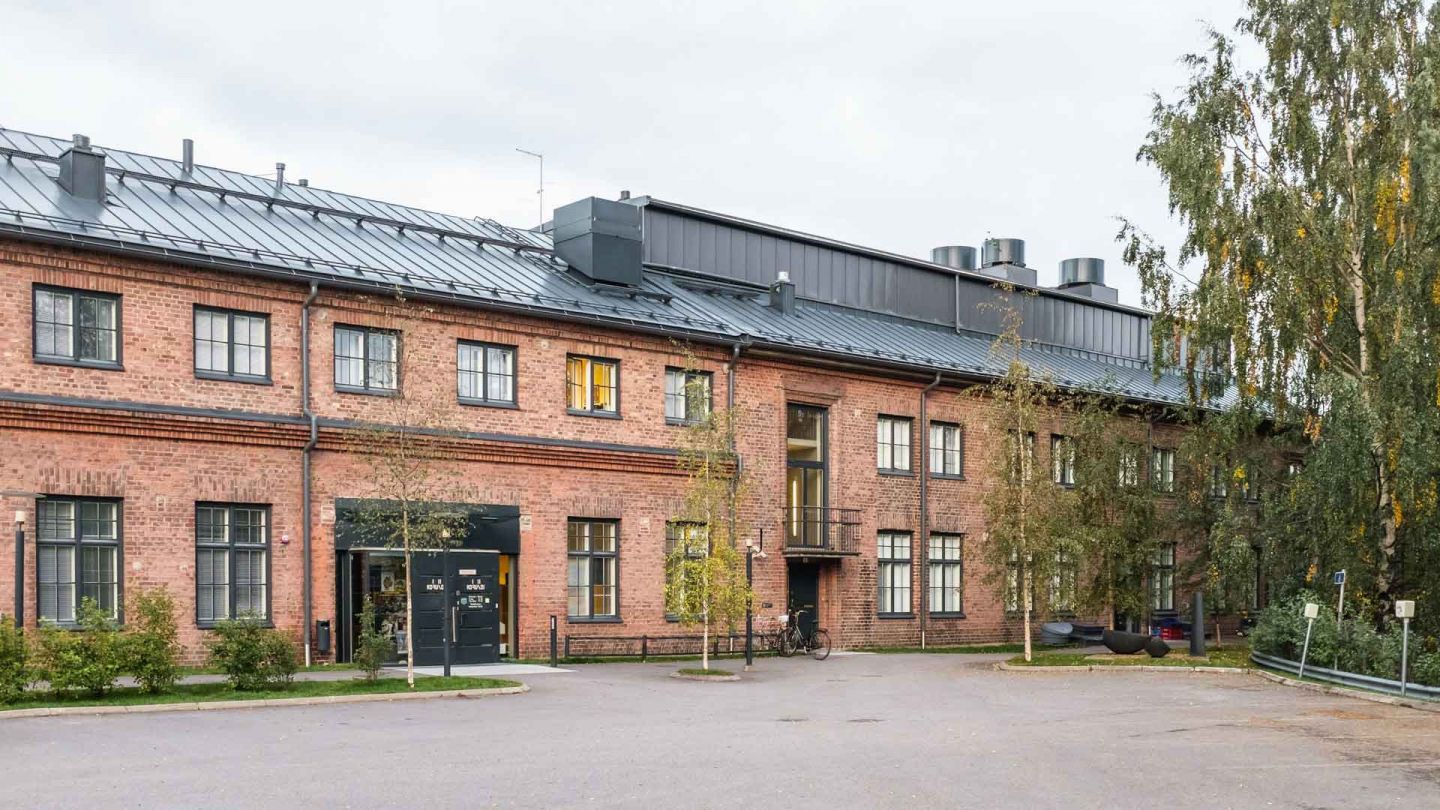 Photo by:
Adam Eronen Piper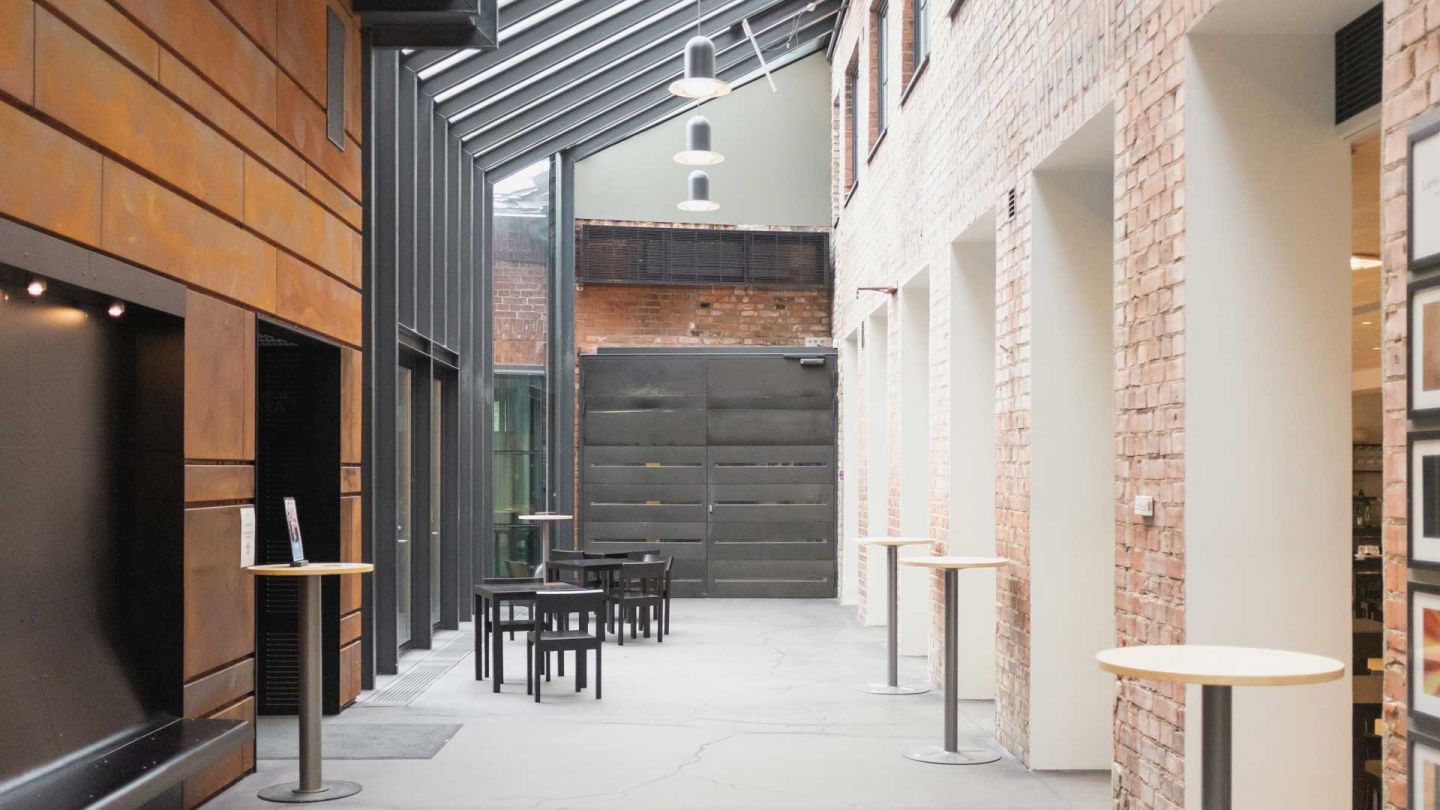 Photo by:
Adam Eronen Piper
Meet the curator, Aira Huovinen. Her focus is on externally sourced exhibitions. This means international, private, or touring exhibitions that don't come from Korundi's own expansive collection. This is her experience working with artists and their work. First of all, how does she choose what to exhibit? 
 – There are many more exhibitions that are offered to us that we can show. It's tricky. Sometimes we have an idea, it can be an idea of many years. A few people introduce their idea to us and then we start to figure things out. It's typical for it to take 2 or 3 years to come to fruition. Now our exhibition calendar is fully booked for the next 3 years.
Aira organises the logistics of both the artwork and the collaboration process between the gallery and the artists to achieve a solution closest to the original vision of the exhibitors. This has its own challenges. 
– Some artists are with us from the very beginning, planning the exhibition throughout the year, but there are some artists that, if they live elsewhere, or sending their artworks to us, they are not necessarily present. We do as much as we can and do to make the exhibition perfect, because the artist is the best expert.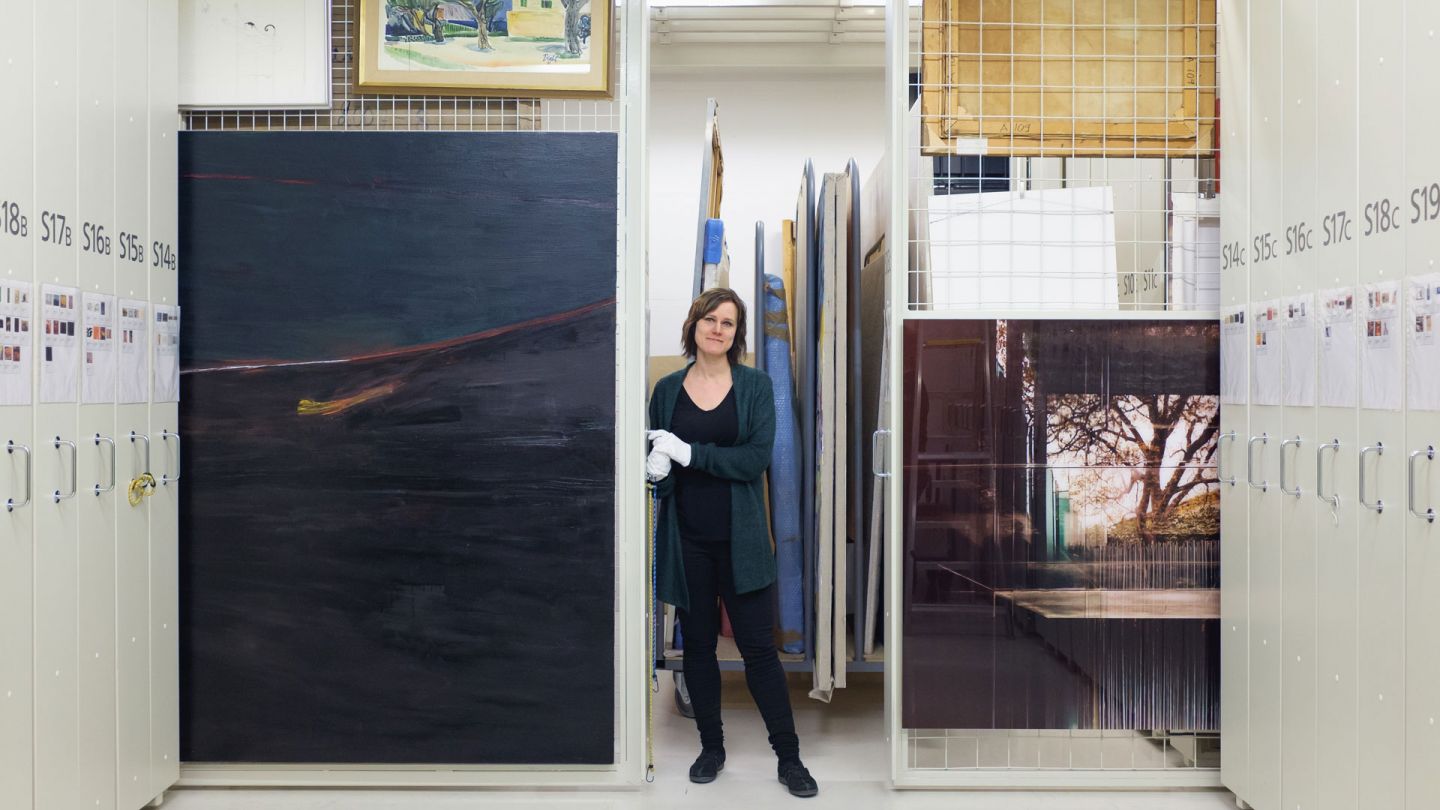 Photo by:
Adam Eronen Piper
Korundi has an incredible team of skilled technicians that make the exhibition installation possible, but how does the artwork make the journey to the gallery? Aira recalls a particularly unusual instance in which two paintings came from the Palace of Versailles, France. 
 – It was about this French painter, François-Auguste Biard, who was here in Lapland in 1839 following the footsteps of the last king of France, Ludvig Filip I. He painted Sámi homes and villages. I was attracted to it because it was the first time people from central Europe had painted Finland.
 But, like you perhaps, securing such valuable pieces for an exhibition space that many haven't heard of before takes a little bit of convincing. 
 – Our first communication with them was trying to describe our facilities to them. We have an art museum in Lapland, we have roads coming to Rovaniemi, you can drive here by truck, because they didn't know, its natural. I don't know how the road system is in France. For example, how does our truck fit in through the front gates in the Palace of Versailles? Because it's built in the 1600's.
There are many things that need to be sorted out, transportation, customs, insurance. In this particular case, there was even a courier that accompanied the artwork.  
 – He was happy with our cooperation because when we loan some artwork or borrow for a collaboration its always easiest if people have visited each other. Visiting face to face and seeing each others facilities. They hadn't been to Korundi and they didn't know this place. These are all little details that you have to consider at some point. It's always exciting to work with different museums and, of course, the artists. To meet new people.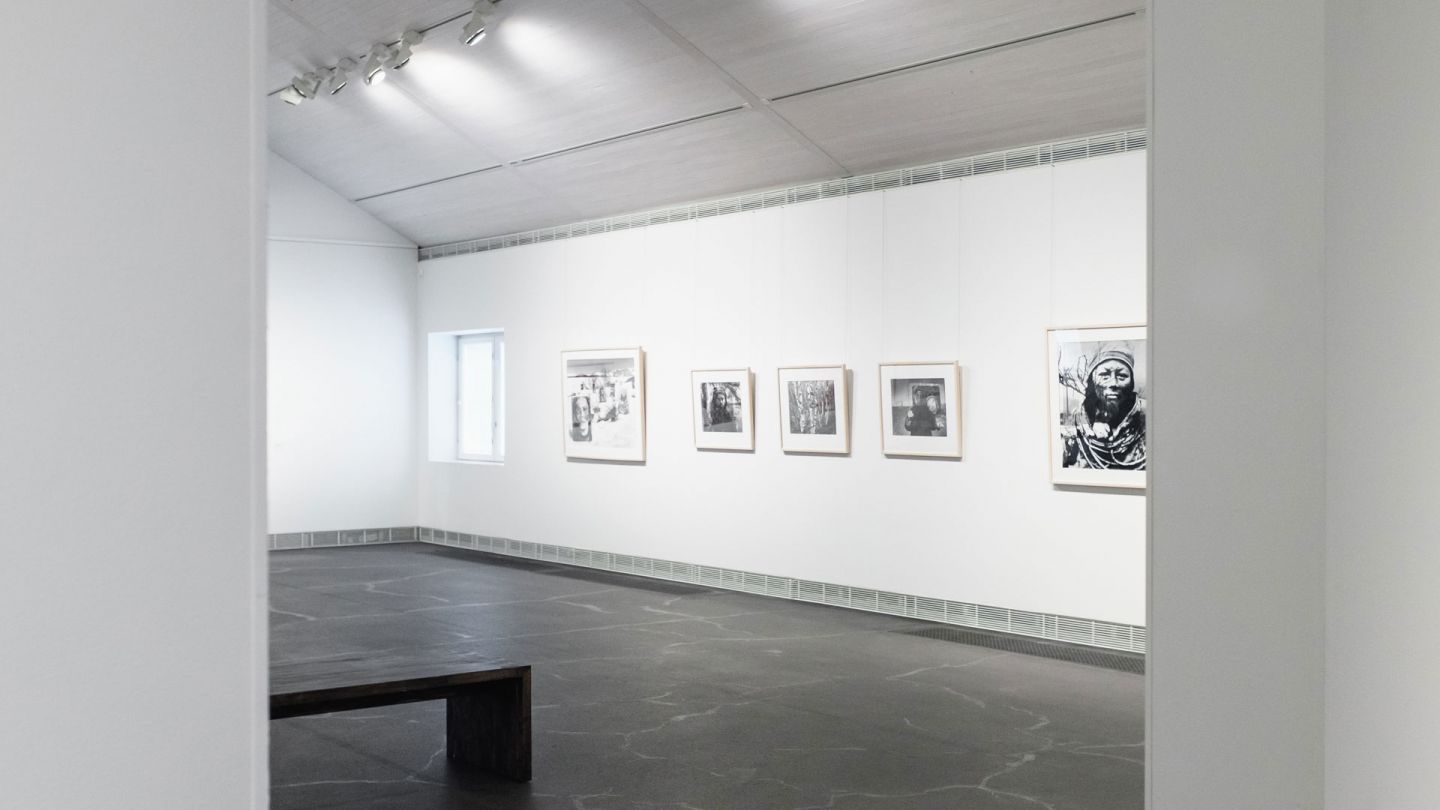 Photo by:
Adam Eronen Piper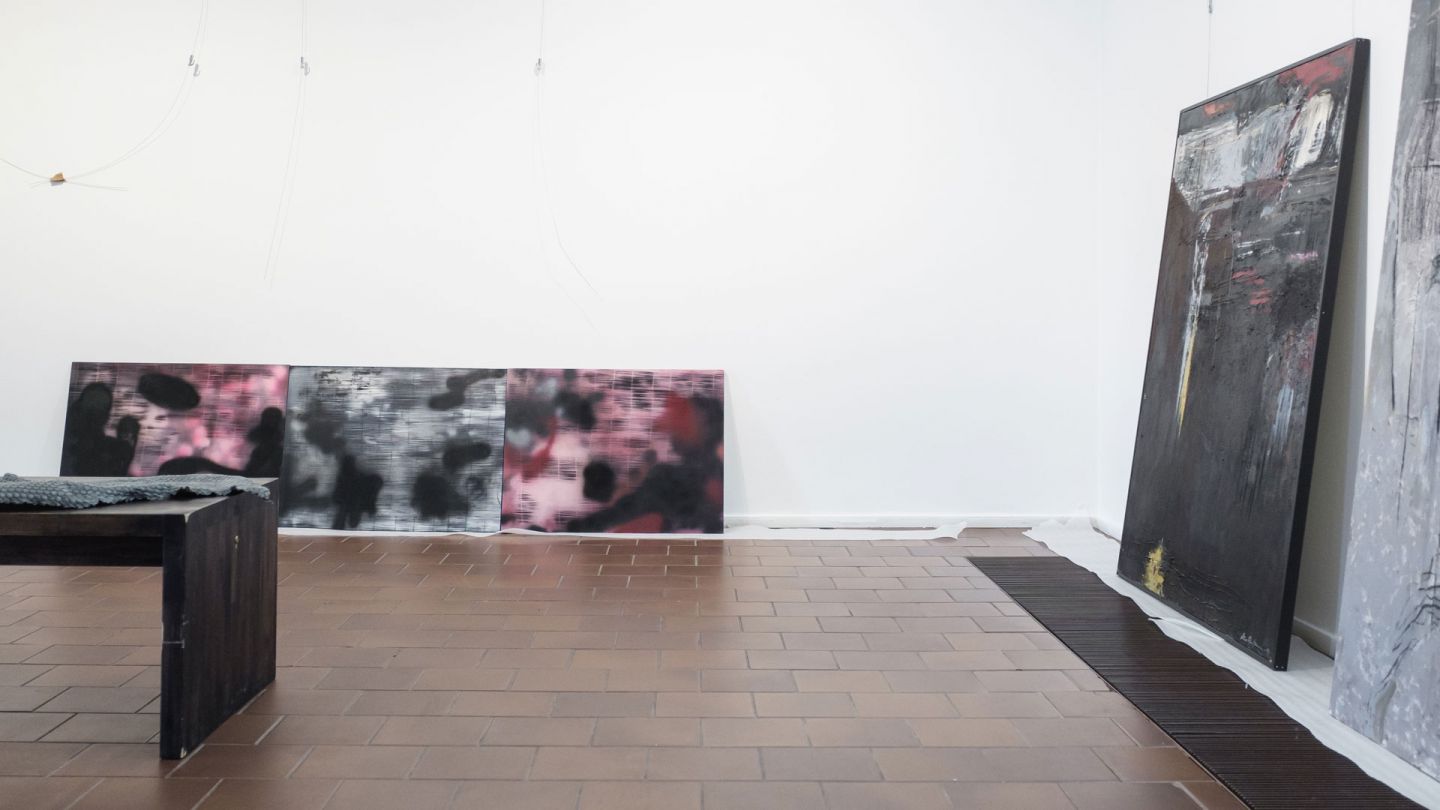 Photo by:
Adam Eronen Piper
Perhaps the most obvious challenge Korundi faces due to its location in Lapland is the expense to transport the artworks, because the distance is so far. 
 – We try to cooperate with other museums so we can put something in the same truck or find another way around because it's expensive when art travels. 
The trucks are also humidity and temperature controlled to protect the artwork from the extreme temperatures, particularly during the winter season. Once they arrive they have to rest for 24 hours before being opened allow them to acclimatise. 
– It doesn't matter the value or age of the artwork because we have to make sure it is still there in another 300 years from today.
The main job for the museum is to preserve the artwork. But art is made to be seen, not for storage. Storage is how the artwork will last forever but what's the point if you can't enjoy it?  
– Sometimes the materials are not how they first appear, you could assume that something is made from stone when it is actually glass, for example. I think somehow there is an inner respect for the material, glass compared to stone, and you think that if it's stone you can touch it but it's almost impossible to get fingerprints off of stone.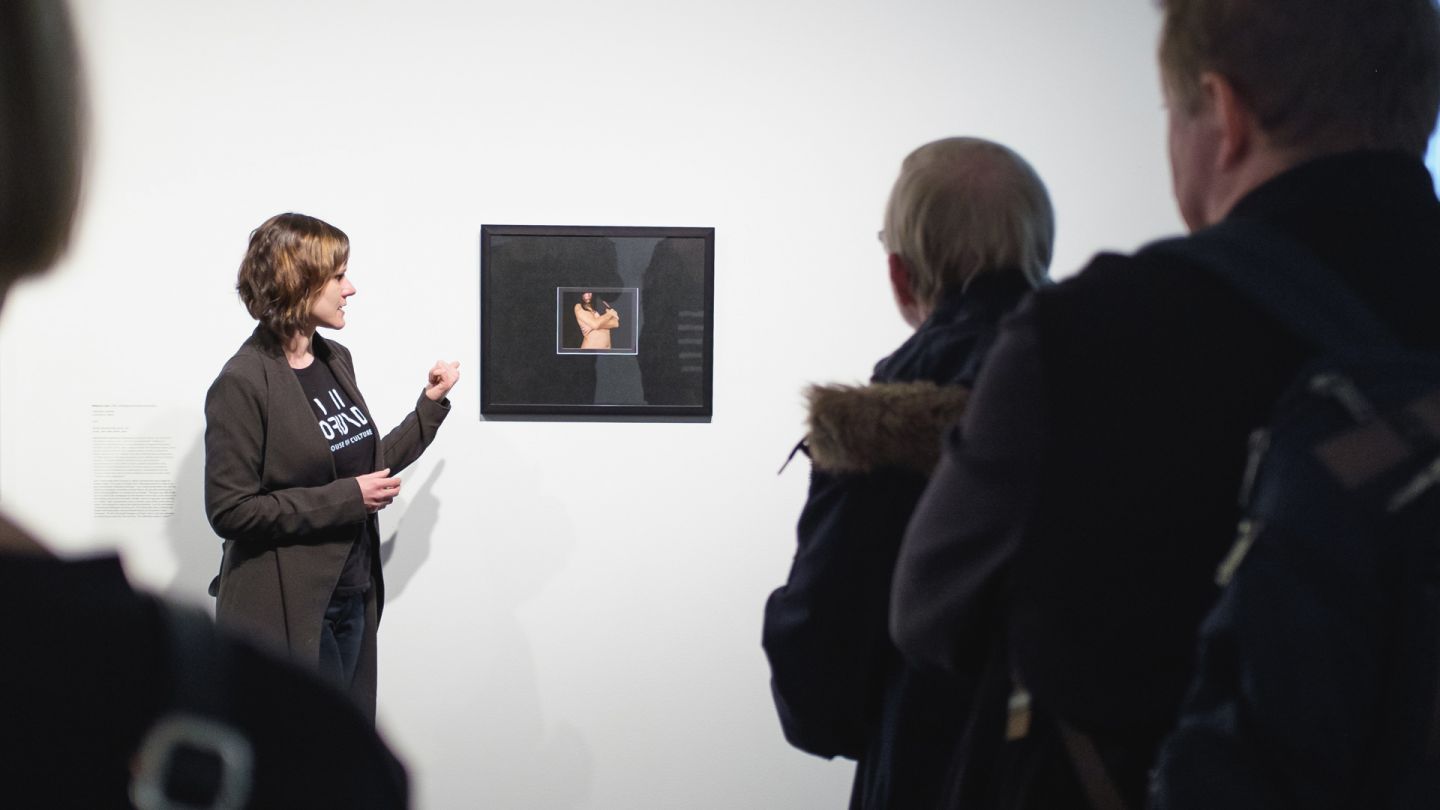 Photo by:
Adam Eronen Piper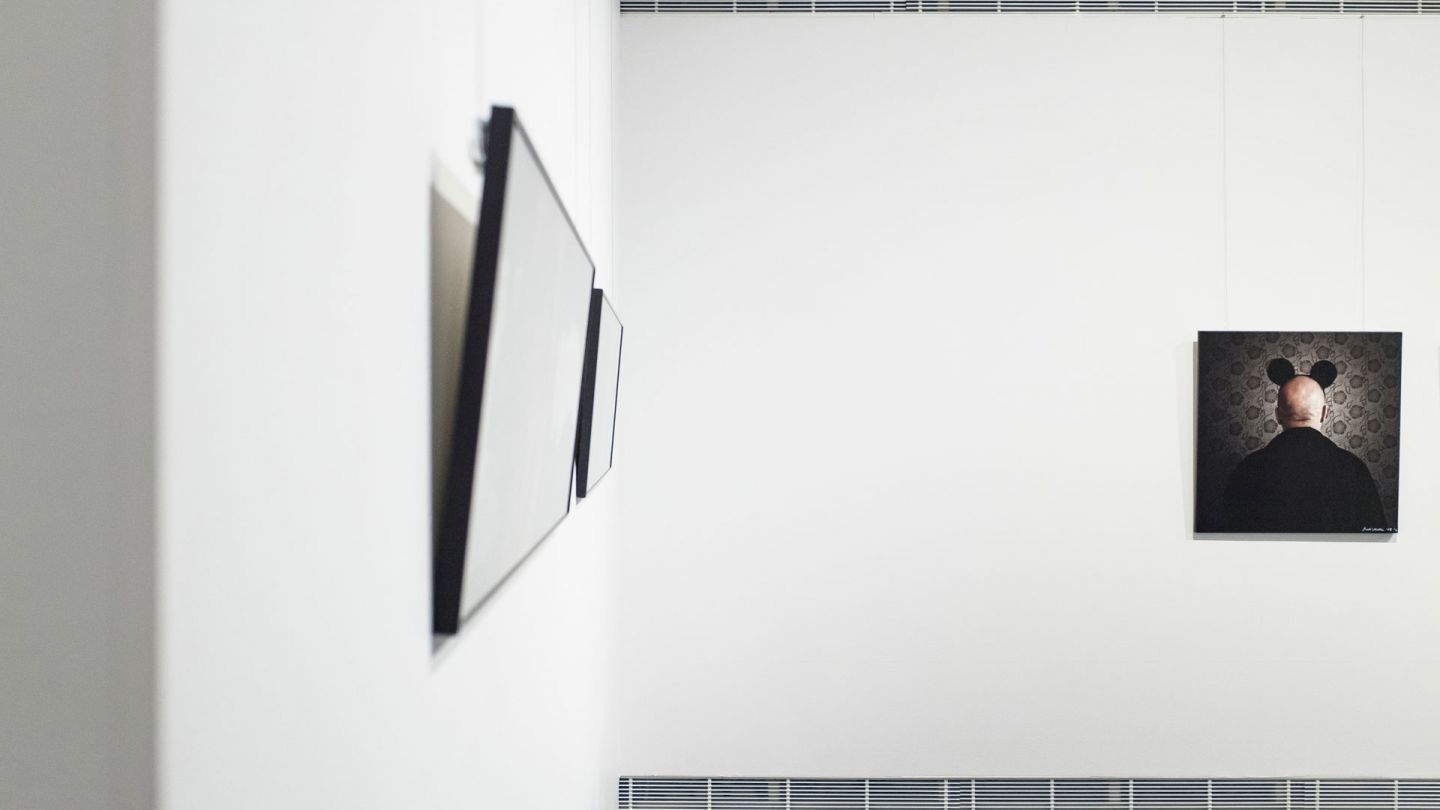 Photo by:
Adam Eronen Piper
Korundi changes their exhibitions regularly, meaning there is always something fresh and interesting to go and see. Some exhibitions last of 3 months, others for longer. Installing them is no small feat. All things need to be considered from orchestrating the arrival of the artwork, positions on the wall, effective lighting, mounting them on the walls and floor space. 
– Of course, when you have something very vulnerable, it's not a difficult task to mount them but it's difficult to make them safe so people don't touch them. We don't want to use barriers, we want people to get a closer look and be able to walk around the artwork, but you always have to conceder the safety of the artwork and also the viewing customer. Artists are also our customers as well.
Now is the time to go and see what art is on offer at the incredible facilities at Korundi, and if that hasn't already encapsulated you, Aira encourages you to explore further. 
 – As a curator, my recommendation for a good place to visit to see some artwork for those taking up residence in Lapland would be the Reidar Särestöniemi Museum, Kakslauttanen Gallery, Siida Museum, or if you come to Rovaniemi to visit Korundi there is a gallery across the street, it's called Napa gallery, a gallery for the Artists' Association of Lapland. There is always something local on show there. In Finland, there is a very high quality of contemporary art.
 – The biggest challenge we face with being situated in Lapland is getting people to realise there is some amazing stuff here.