High-quality and sustainability go effortlessly hand-in-hand. The traditions and way of life in Lapland assists in making environmentally conscious actions within the travelling industry.
Thierry and Catherine Chevillard had moved from France to Finland and they were looking for a place to start their own business. They found out that the church was selling a lodge which had been used for arranging camps in Posio. The couple was in awe of the surroundings, bought the place and got to work at refurbishing.
– We wanted to keep the spirit of the building, Thierry Chevillard mentions.
The Chevillards have created a warm and welcoming environment for guests arriving at Naali Lodge which is an all-inclusive accommodation deep in the forest next to lake Saarijärvi. It's located around 15 kilometres from the centre of Posio. The cosy refurbished traditional Finnish mökki can fit in 16 guests in two-person bedrooms and four-person family rooms. It was clear from the start that the couple wanted to offer sustainable and high-quality tourism with their business.
– That's what we're trying to do here: high quality. That's one of the strengths of Posio that there are small companies which base their work on high quality.
Sustainable and responsible choices can be seen in every aspect of the business from heating the buildings and water through the installation of geothermal energy to using biodegradable cleaning products and toiletries. The provided activities are organized with other local, and also responsible, operators, such as husky sledging with Kota-Husky and fishing with Posioutdoors.
Because the Chevillards have a travel business on a smaller scale, they can give the customers a widely different experience to what bigger accommodations can offer. Such details, like having the same guide and group for the week, focusing on local culture and giving the chance to meet local people during the activities, give the experience a much more personal touch. The raving reviews from their customers tell the whole story. Some of the guests even cried when the week came to an end because they had so emerged with the experience.
Local businesses unite
Thierry Chevillard is the proudest of the connections they have made with local businesses and the municipality of Posio. One of the crucially important collaborations is with their next-door neighbour, restaurant Tapio. The two businesses have worked together from the start. It all began when Naali Lodge was looking for a restaurant operator and so Connor Laybourne, chef at Tapio, contacted them. Their values and passions met each other which made it a perfect match.
Having other businesses, that are certified as sustainable, around, makes the experience that much more meaningful and harmonious to the customer. It can be a building ground for new exciting collaborations and overall, a chance to grow from another. For example, Naali Lodge's refurbishing was done by small local companies.
– When we face some crises, like climate change or a pandemic, that weren't expected, I'm hundred percent sure that durability is a way to survive. Networks with local companies are absolutely essential, Chevillard says.
Chevillard also gives many thanks to the municipality of Posio because they have been a big help and supported the business. For instance, the municipality assisted Naali Lodge and Tapio to apply and receive Sustainable Travel Finland STF and Green Key eco-labels.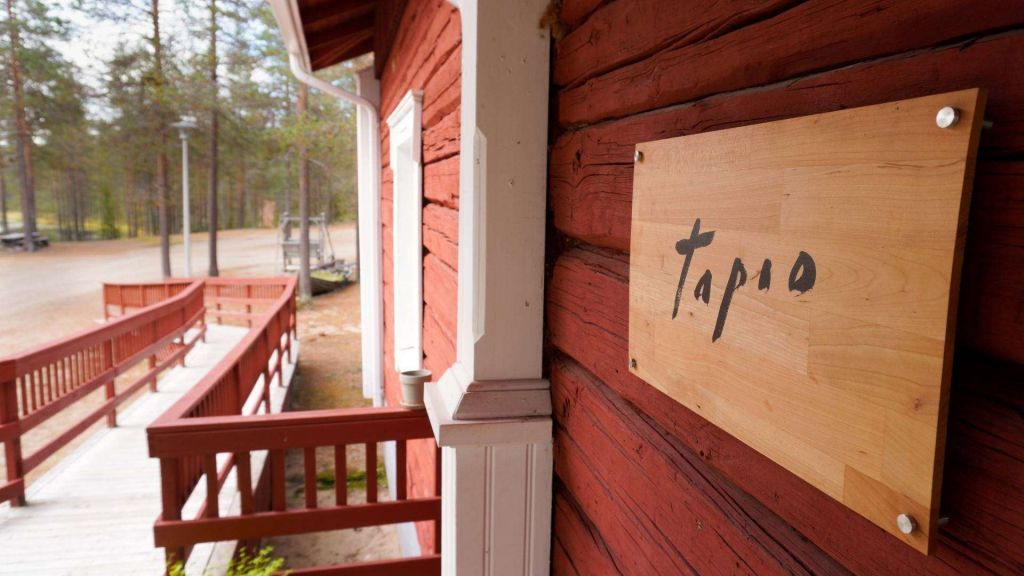 Restaurant Tapio has gotten excellent recommendations from the Finnish media during its first two years.
Sustainability is cost-effective
Restaurant Tapio came to be when Johanna Mourujärvi and Connor Laybourne moved from abroad to Posio where Johanna grew up. They noticed that there was a demand for a restaurant in the area and, right at the same time, Naali Lodge was looking for a partner.
Mourujärvi and Laybourne have worked in Michelin-starred restaurants in England and France so a visitor is truly in for a treat when trying what Tapio has to offer. They proud themselves in using traditional and seasonal ingredients which are almost exclusively from local suppliers. The 24-seated restaurant has received excellent reviews and recommendations from Finnish media. They have from 15 to 24 customers per evening four times a week and employ two people.
Mourujärvi states that it's important for them to know about their ingredients' circulation: what was the ingredient's journey onto the plate. They want to support other local, responsible and sustainable operators when buying the ingredients. For example, Tapio's pike comes from lake Yli-Kitka, organic beef from Ranua and gin from a brewery in Tornio.
– We're constantly looking for new Lappish products.
Sustainable acts, like adjusting energy and water consumption, can also be a way to save costs. In a restaurant business, having customers come in only with table reservations, it can make a significant difference.
– Because we have table reservations, it means that we don't make extra food and so we don't have food going to waste. It saves costs from our business but then also the food we serve is fresh, Mourujärvi explains how sustainable choices can better business.
Eco-labels to help businesses and consumers
Naali Lodge and Restaurant Tapio have been among the first companies in Finland to receive Sustainable Travel Finland STF label by Visit Finland. To help the tourism industry to adopt sustainable practices, Visit Finland has developed the Sustainable Travel Finland -programme, designed for tourism companies and destinations.
Both Naali Lodge and Tapio have also been awarded The Green Key eco-label which is a standard of excellence in the field of environmental responsibility and sustainable operation within the tourism industry. The eco-label ensures verification of sustainability performance through a third-party entity to prevent so-called greenwashing.
– Nature, which we have here, is connected to businesses in many ways. Even if sustainability wasn't that clear-cut for the entrepreneur, they still carry out their values from nature, Veli-Matti Ruotsalainen, Business Developer at Posio, explains how Lapland is a great environment for sustainable businesses.
Posio's main travel season is summer but the destination has also started to focus on winter season and an international audience. Posio's Travel Coordinator Marja Hannula mentions that there's huge potential to grow in international tourism. Sustainable travel companies can also be seen from a health perspective.
– I believe that, in this time of coronavirus, travel businesses want to make sure that 'the new world rules' can be taken into account, such as smaller group sizes. For example, Thierry and Catherine's place is perfect for it because social distancing can be easily achieved.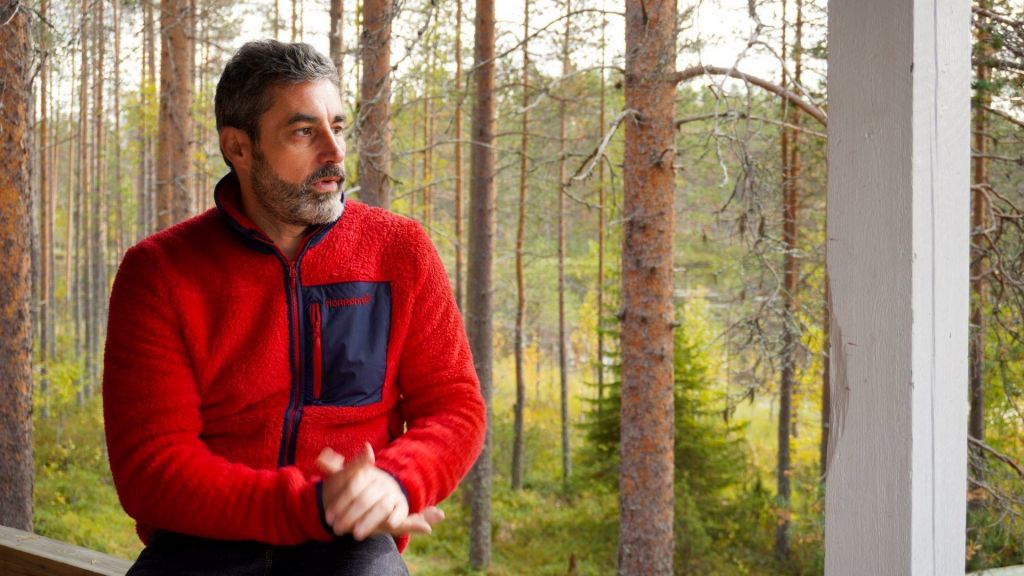 Environmentally conscious acts are rooted in the traditional everyday life in Lapland.
Lappish way of life is sustainable
Thierry is very impressed by how much of assistance they've gotten when starting their business. He feels like it's much easier to build a business in Lapland than in the south because entrepreneurs are very much appreciated in the north. Also dealing with the administration and bureaucracy seems to go much smoother in Finland.
Naali Lodge had almost 800 overnight stays in 2019 and was fully booked for the winter. Even during the coronavirus pandemic, they had around 630 overnight stays up till the beginning of September 2020. The Chevillards noticed that they had to invest in longer stays to make the business more profitable, and they succeeded in it because they were able to increase the number of overnight stays per customer.
The Chevillards are currently content with the size of their business and they are not looking to expand it but they are certainly seeking for ways to appeal to Finnish travellers and have more overnight stays in the summer season. They've realized that Finns, who come from the south, see the value in finding more about nature and sustainability.
The couple wants to focus on keeping the quality of the service high and customers happy with the experience. Staying true to their values of sustainable and responsible business management is essential.
Mourujärvi and Laybourne want to keep on refining their business and product. Mourujärvi says that there are many things to consider since they've only been open for two summers yet.
– Even though we do a lot for sustainability, there's always something new to improve on, she mentions.
Mourujärvi points out that the Lappish lifestyle has responsible and sustainable actions in its core as a tradition which then enables making better choices for business. For example, collection of berries and mushrooms, game husbandry and supporting locals are familiar things to people in Lapland.
– This way of life is already sustainable. So if your lifestyle is sustainable and you bring it to your business as well, how could it not be a success?