We brought Jay Lin, Caroline Couret-Delègue and Mark Lwoff to Lapland to experience the autumn colors, explore the stony fells and meet helpful locals on our 2018 fall Fam Trip.
As crimson and gold swirled across the Arctic this autumn, the Finnish Lapland Film Commission hosted a familiarization trip for film professionals. In September 2018, producer and vice president of Gravity Pictures, Jay Lin, Caroline Couret-Delègue of Film Seekers, and producer Mark Lwoff of Bufo, attended our three-day tour.
Before traveling to northern Finland, the guests attended the Finnish Film Affair in Helsinki.
Jay Lin has worked in film in Hollywood and China for over 20 years, with experience in development, production, post-production, marketing and more. Gravity Pictures recently produced the sci-fi action blockbuster The Meg (Megalodon). Jay was one of the panelists for the Doing Business with China at the Finnish Film Affair.
Caroline Couret-Delègue has worked in the film industry both in the U.S. and Europe for over 10 years, in various positions taking care of marketing, development, production, acquisition and sales. She manages London-based company Film Seekers which produces and distributes a wide variety of films, from uplifting dramas to genre films.
Mark Lwoff is the co-founder of and a producer for Helsinki-based Bufo. His upcoming films include Veiko Õunpuu's The Last Ones, a Finnish-Estonian feature filmed in Lapland in autumn 2017.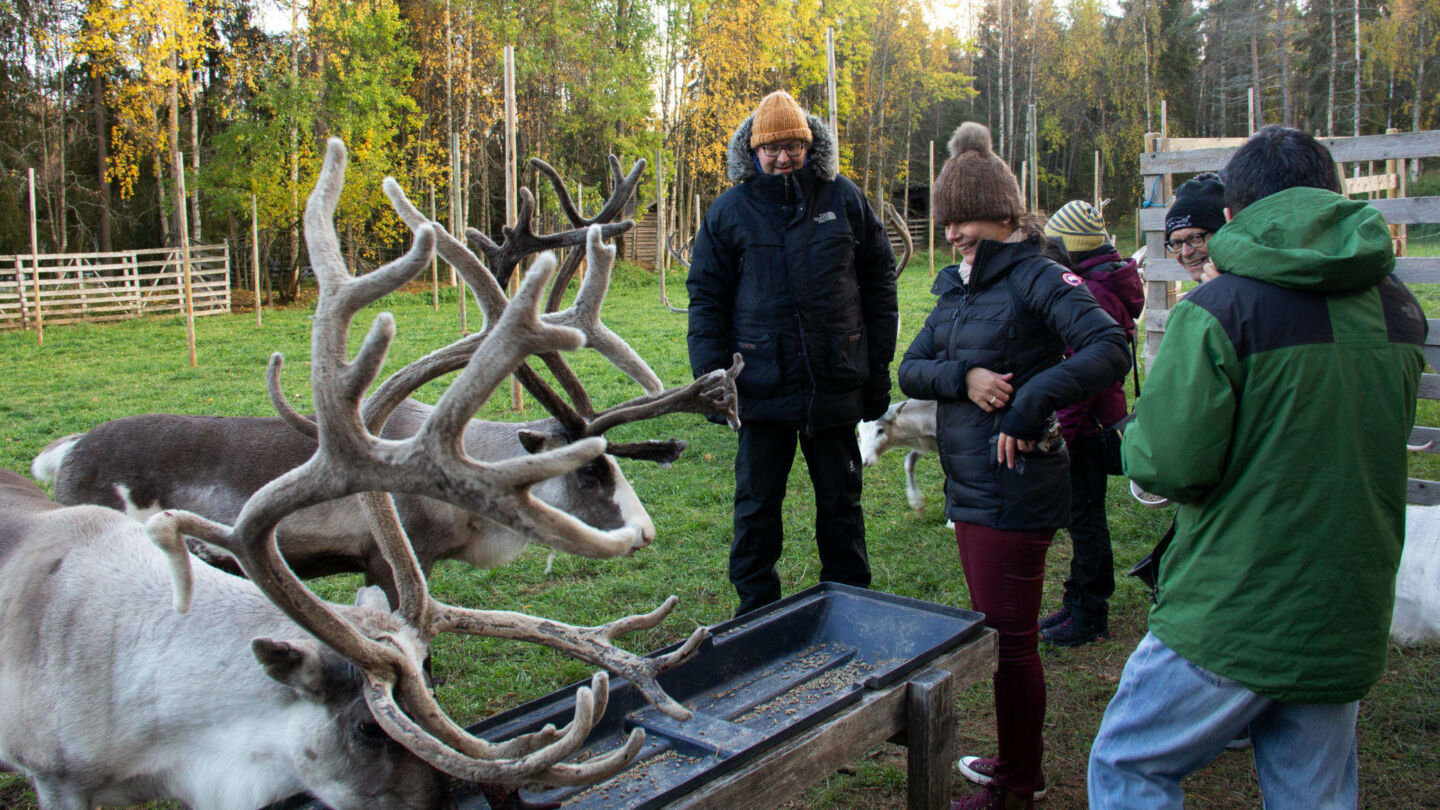 Photo by:
Kirsikka Paakkinen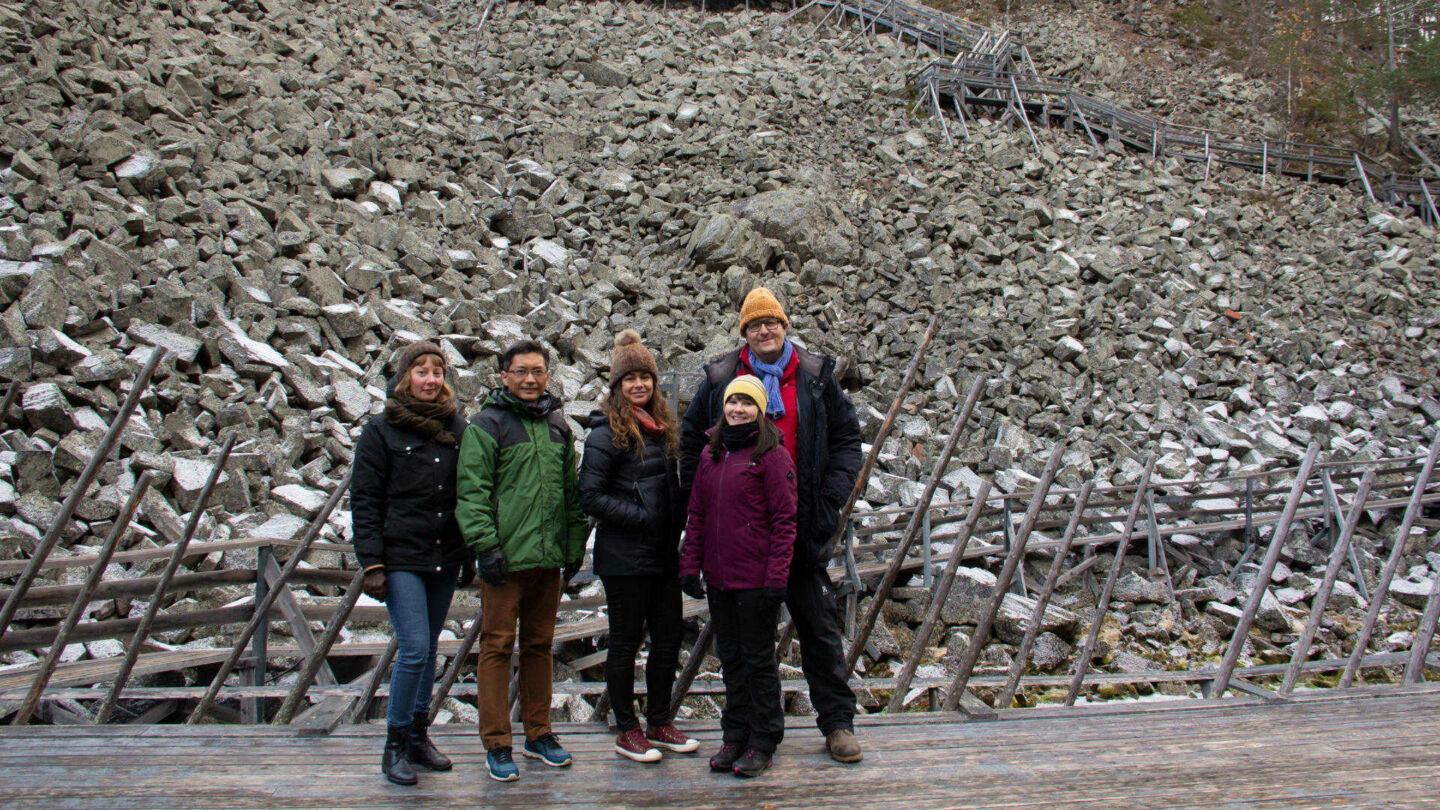 Photo by:
Kirsikka Paakkinen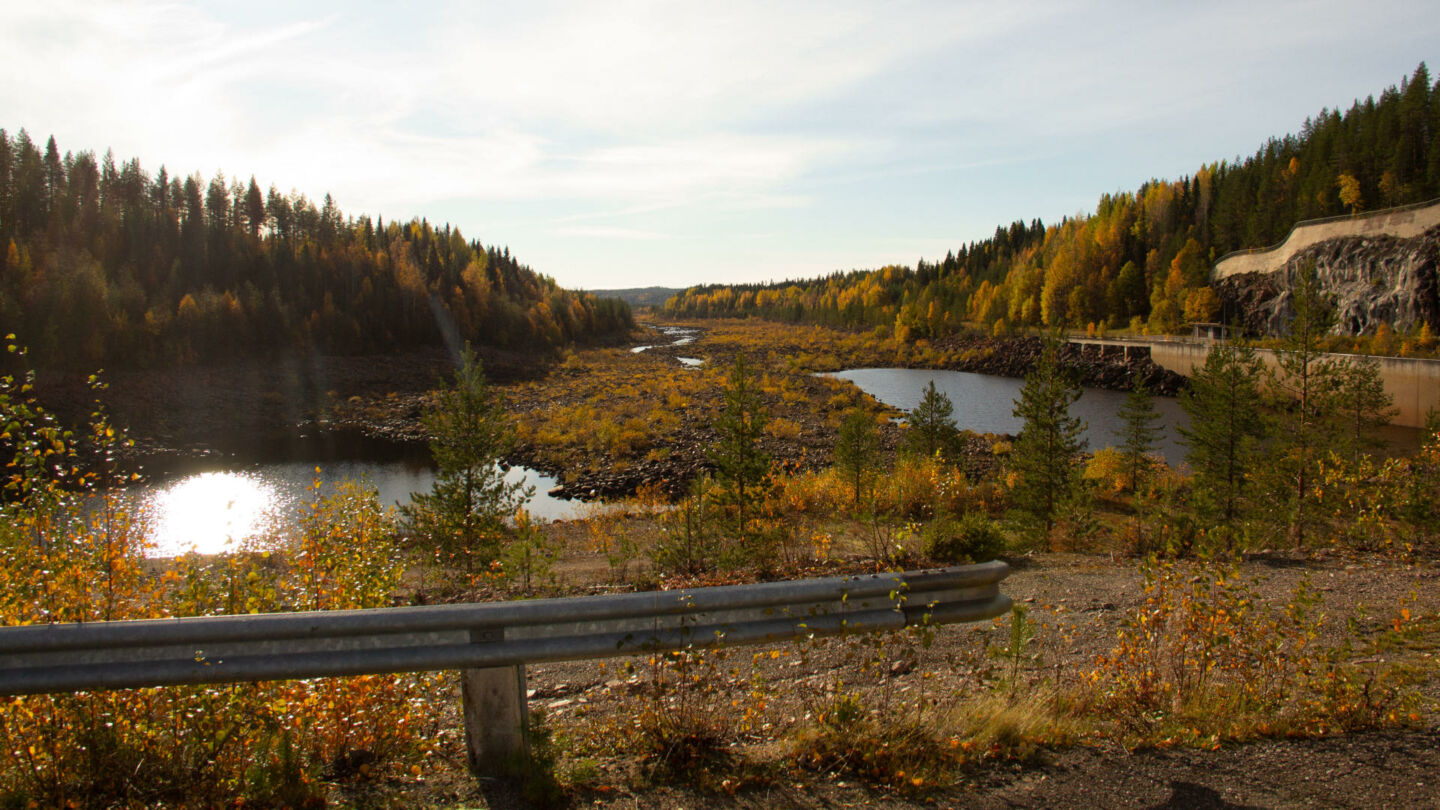 Photo by:
Kirsikka Paakkinen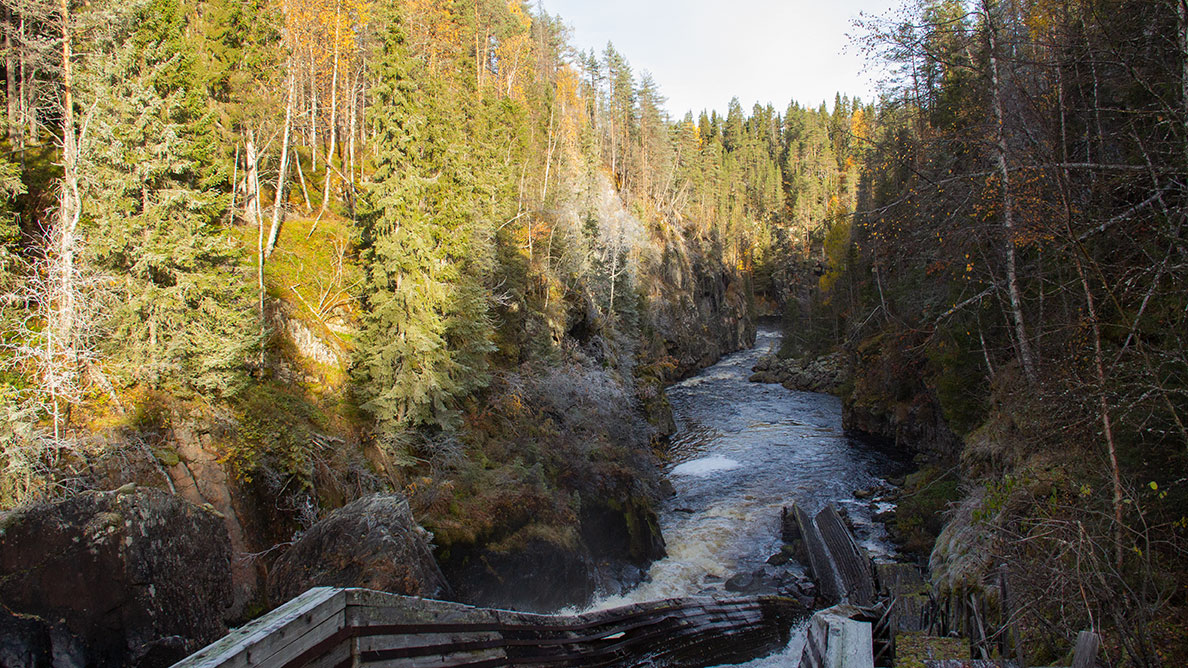 Photo by:
Kirsikka Paakkinen
Santa Claus Village & Snowflakes
In Rovaniemi, the guests were treated to a riverboat ride to a reindeer farm just outside the city, and they also made a brief visit to the Santa Claus Village on the Arctic Circle, where they met Father Christmas himself. The group toured the 16-meter-high Auttiköngäs Falls, a waterfall amid the virgin forest as well as Finland's largest underground hydroelectric power plant at Pirttikoski.
The landscape and locals impressed Jay Lin.
— This is just beautiful scenery, very fresh. As a producer, I'm always on the lookout for new places to film. And after being in Lapland for a couple of days, I want to explore it further. I'd like to bring in some film projects, if possible. The people here are great, very friendly—and I think they'd be very helpful for production.
— I see many possibilities to film in Lapland. Even the power plant gave me ideas with its back-in-time design. A built set couldn't have made it better … the potential is definitely here, said Caroline.
The tour got a taste of northern Finland's spectacular winter season atop Pyhä fell, one of the main peaks in the 35 km Pyhä-Luosto range. As they reached the rocky fell top, a light snowstorm covered the ground with powder. Half an hour later, as the group visited the steep slopes and stony valleys of Aittakuru gorge, the sun was shining again.
On the sudden shifts in the weather, Jay laughed.
— Lapland is a great location. It's so expansive … and we can even experience different weather conditions in a single day. That's pretty interesting.
— Lapland offers a large array of landscapes from forests to lakes, rivers to mountains, all with a magical light that no doubt would become a character of its own in any movie. You experience nature at its best which calls for respect and humility, said Caroline Couret-Delègue.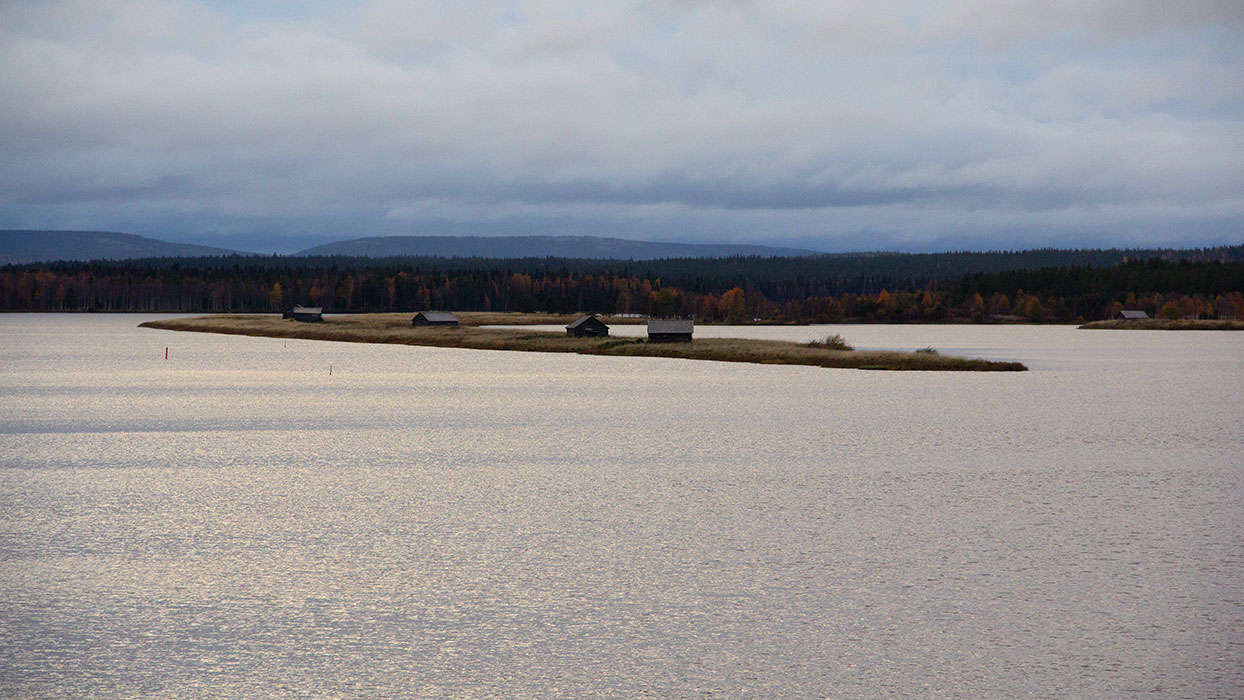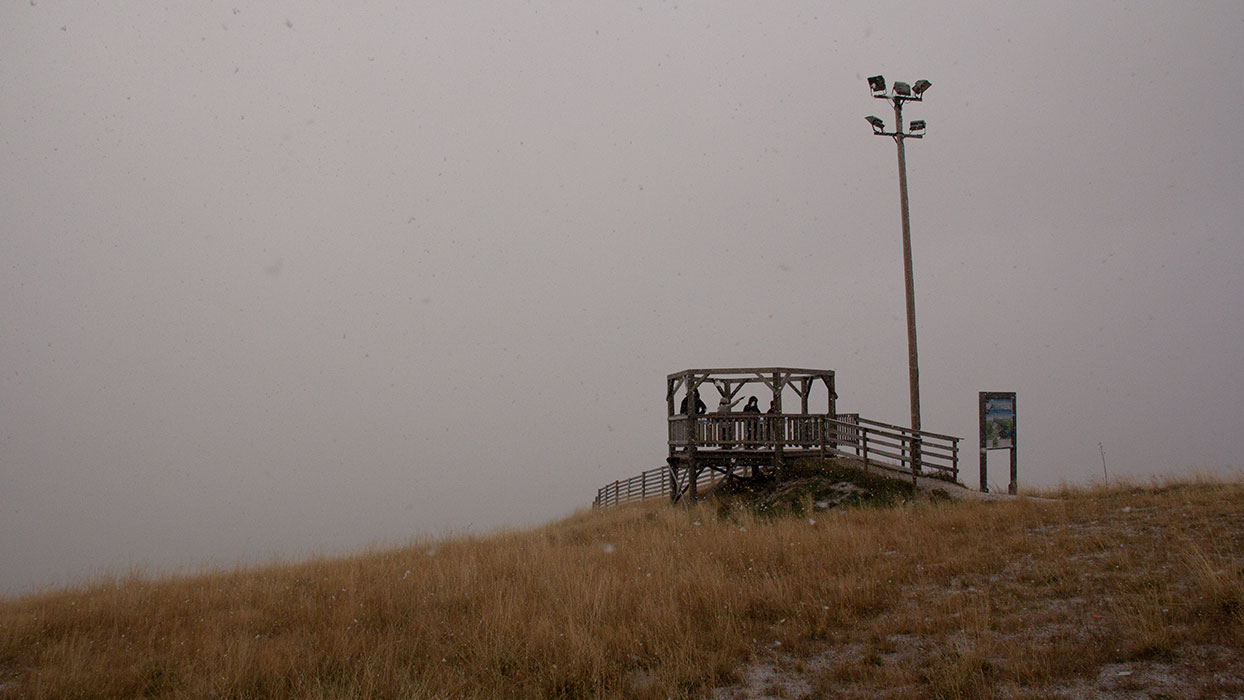 Photo by:
Kirsikka Paakkinen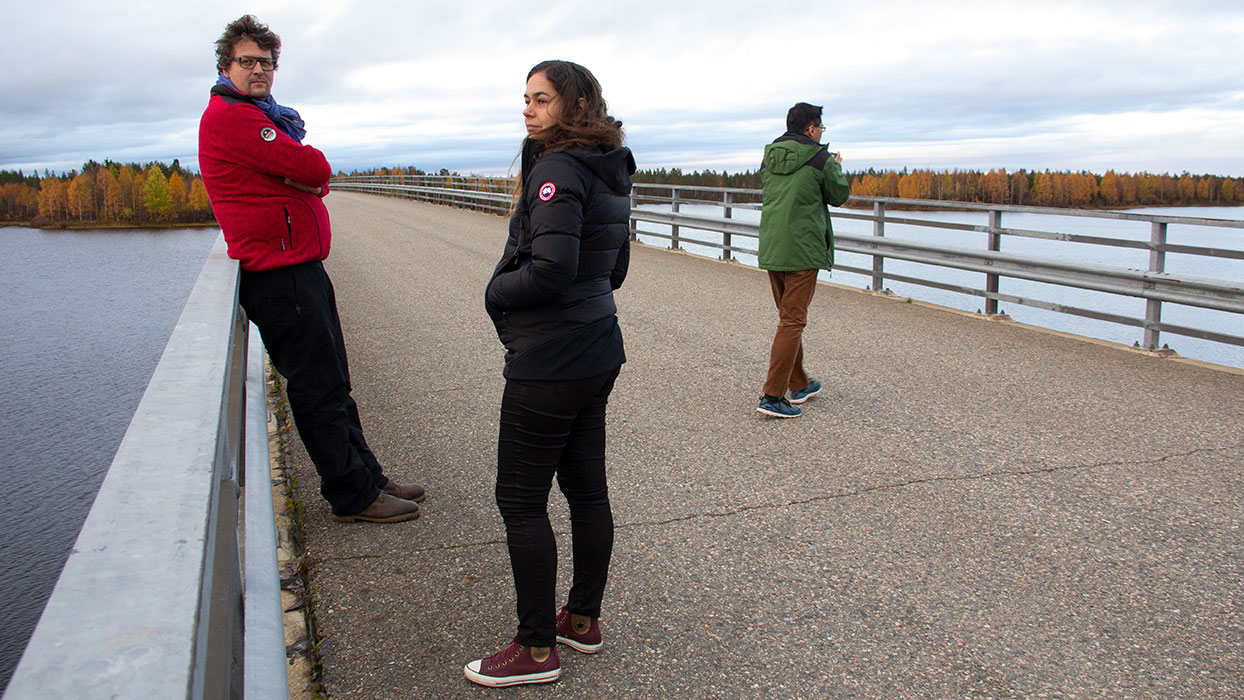 Photo by:
Kirsikka Paakkinen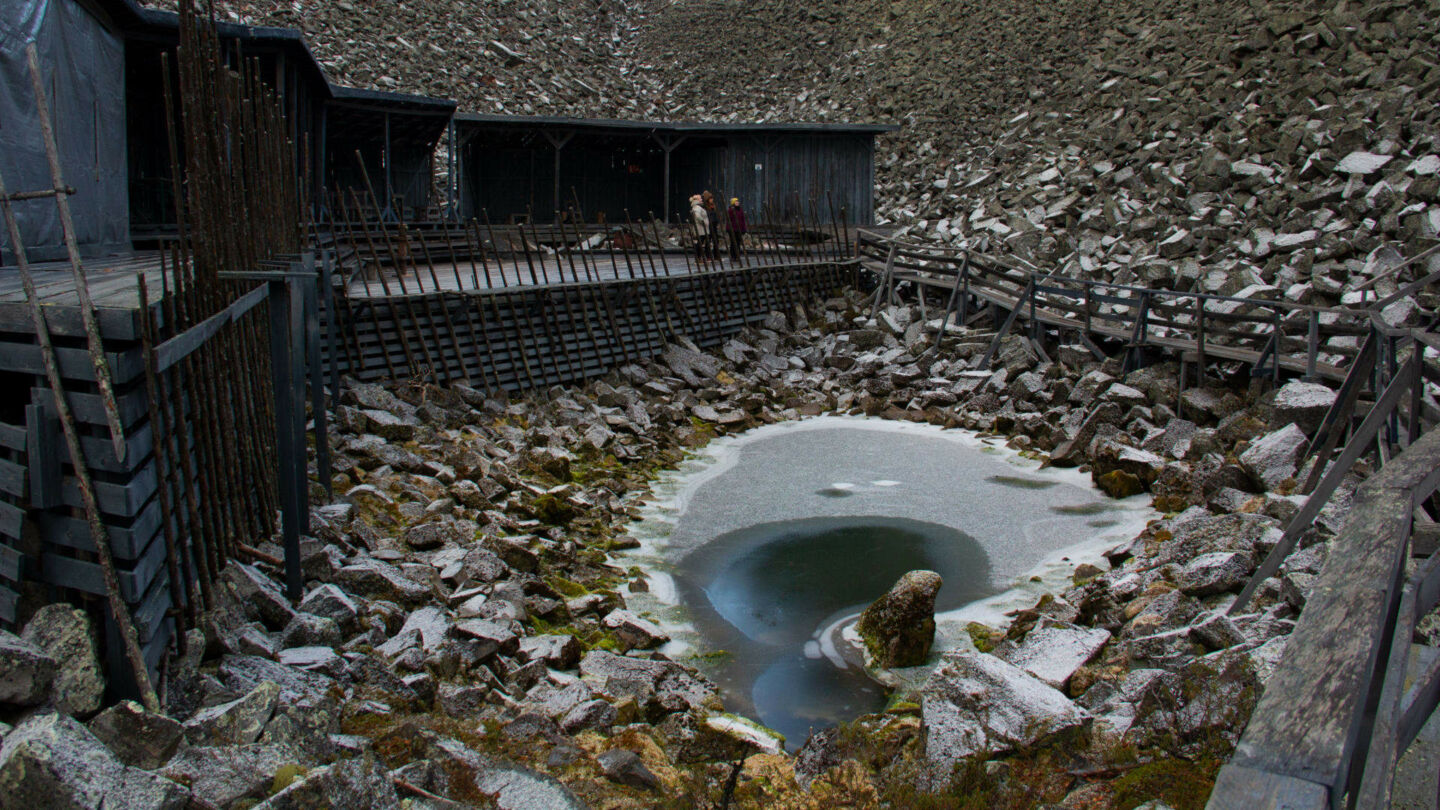 Photo by:
Kirsikka Paakkinen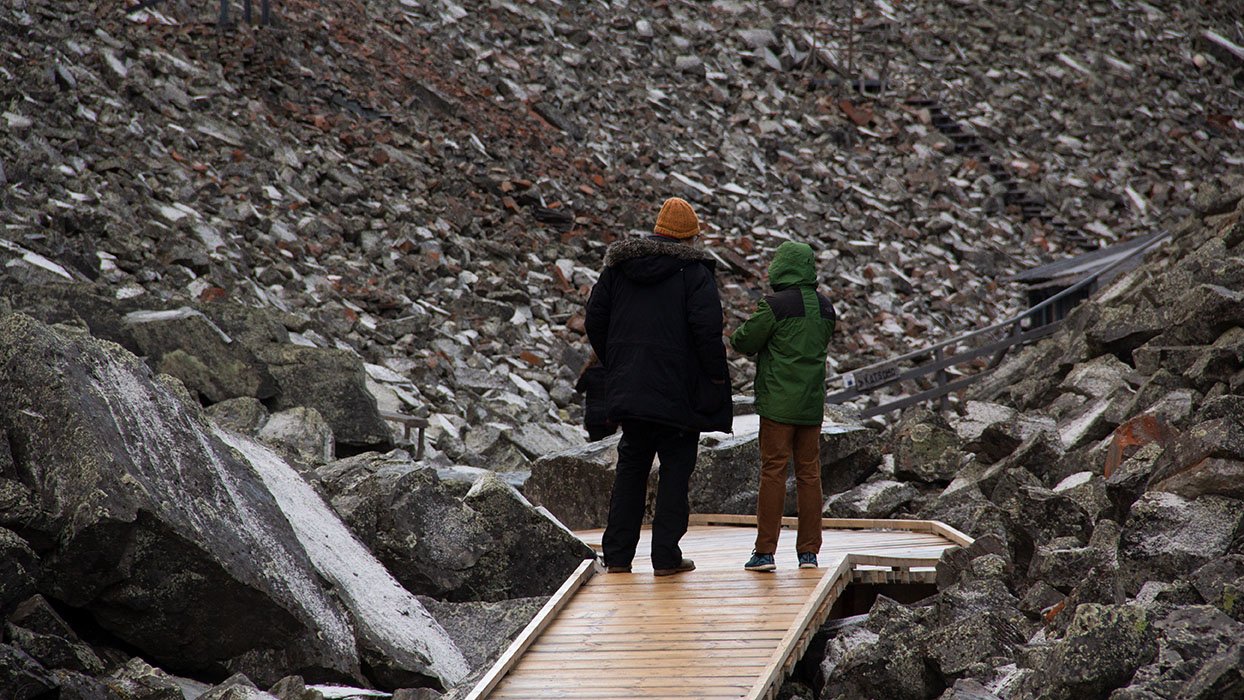 Photo by:
Kirsikka Paakkinen
The Fam tour also led the group through the retro city of Kemijärvi—Finland's northernmost city—as well as the 19th century village of Suvanto in northern Pelkosenniemi. This remote village is one of the few north of Rovaniemi to survive the Lapland War unscathed.
The breathtaking vistas, crisp weather and friendly atmosphere of Lapland definitely left an impression on the tour attendees this year.
— After witnessing this beautiful scenery and scouting these locations, I definitely would like to come back, says Jay Lin.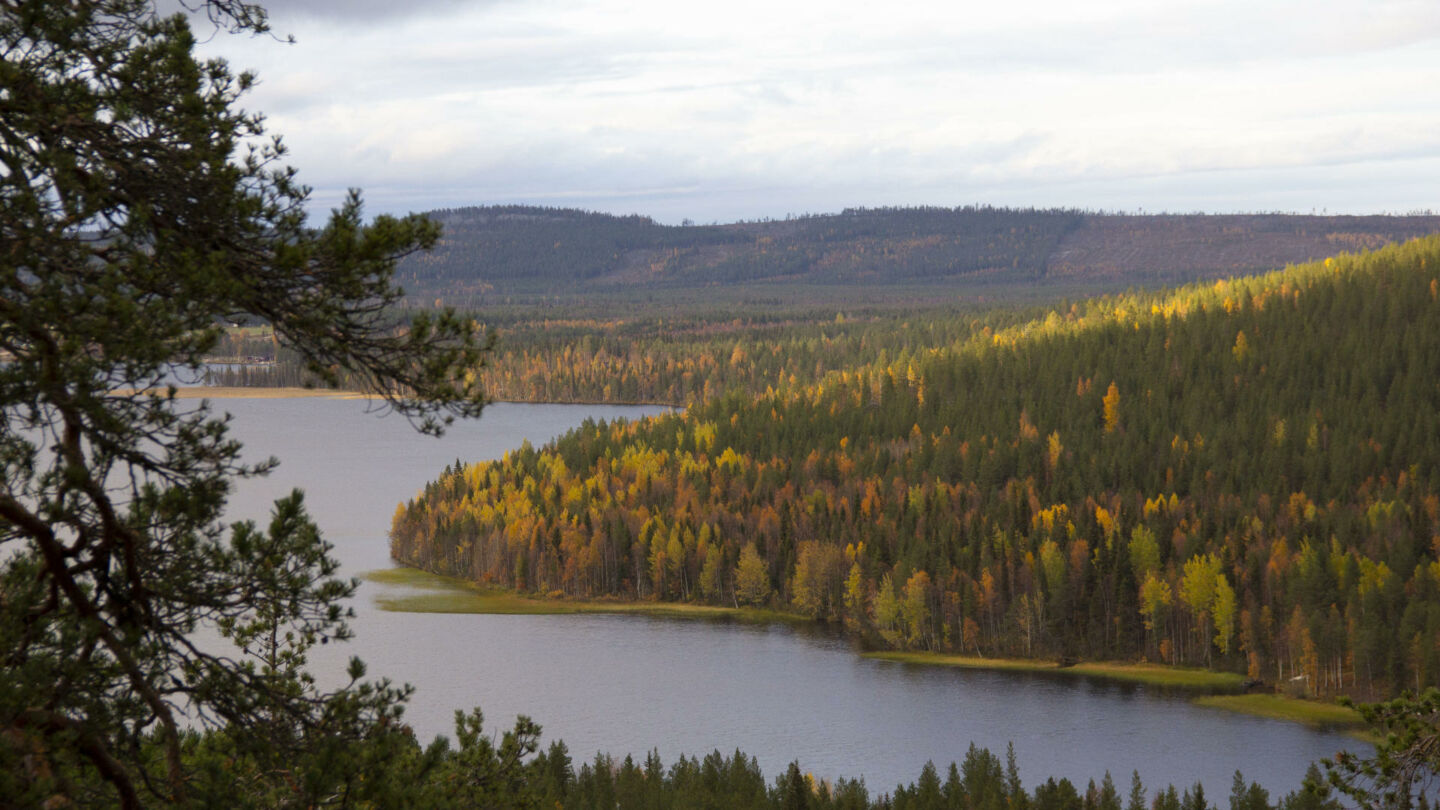 Photo by:
Kirsikka Paakkinen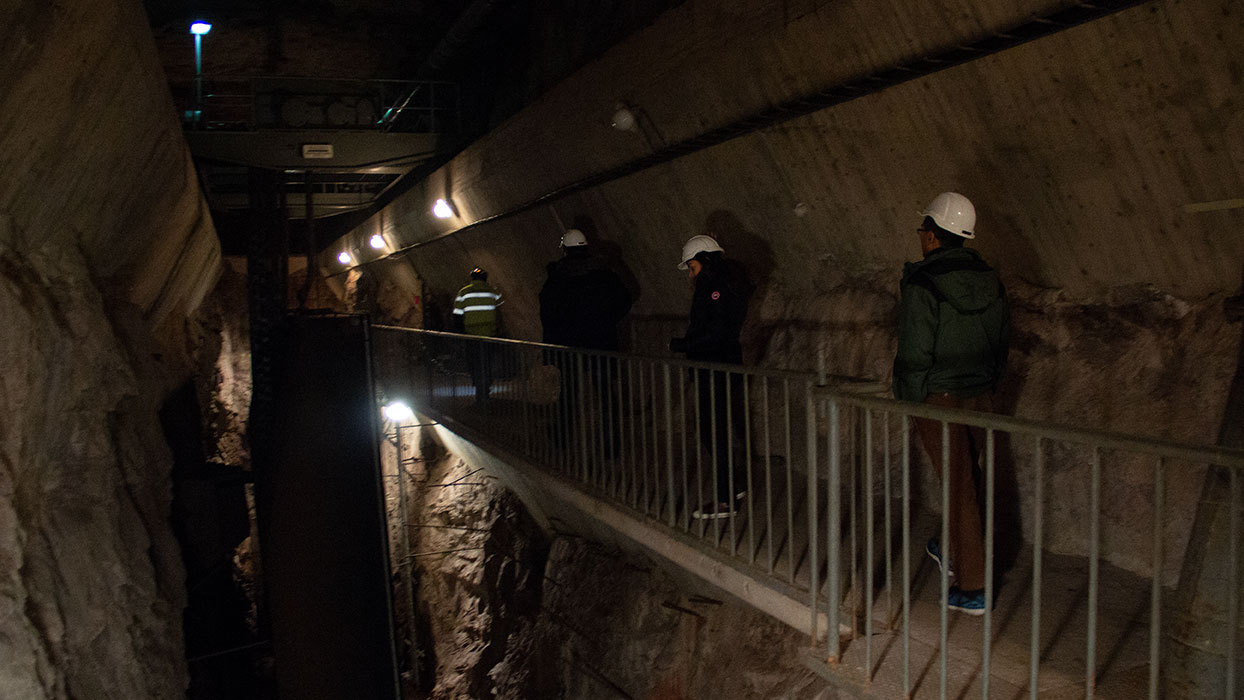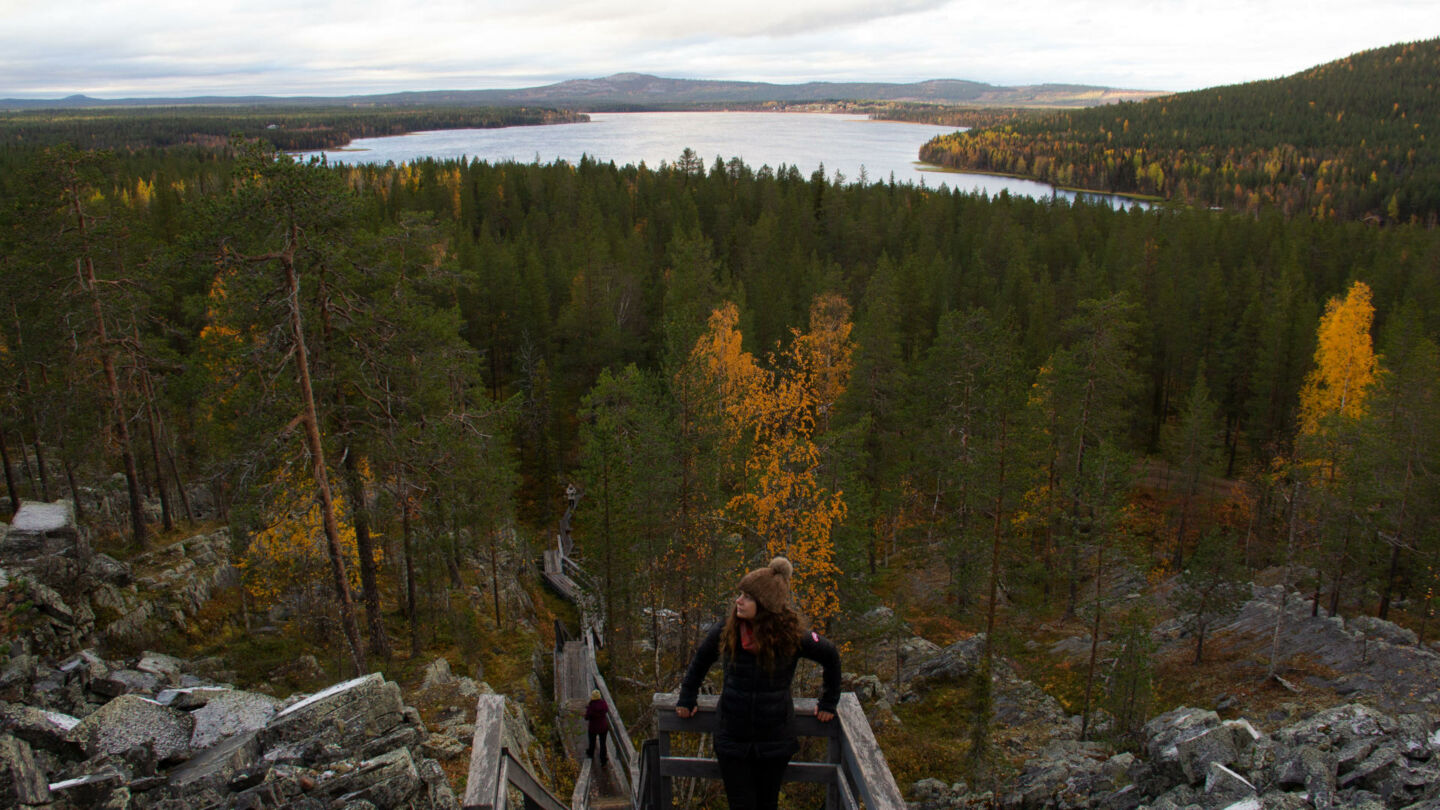 Photo by:
Kirsikka Paakkinen