Pelkosenniemi
Aittakuru is a magnificent gorge with tall blockfield walls, located right by the Pyhä-Luosto National Park in Pyhä in the municipality of Pelkosenniemi. With its bare boulderfields, the gorge offers a rugged and wild location that would make a great setting for many an adventure.
Duckboards meander through the landscape at the bottom of the gorge, passing trees and ponds before leading their way to the boulderfields. At the end of the gorge, you will find a construction with a stage and a spectator stand; a setting for Pyhä Unplugged, an annual music festival. From a production's point of view, the construction could be made use of either in the production itself, or for the production, as a base for the crew. However, note that the stage and the spectator stand are currently undergoing renovations due to damage caused by an avalanche in the spring of 2020. The renovations will be finished by the fall of 2021. Meanwhile, the rest of the gorge can be accessed as usual.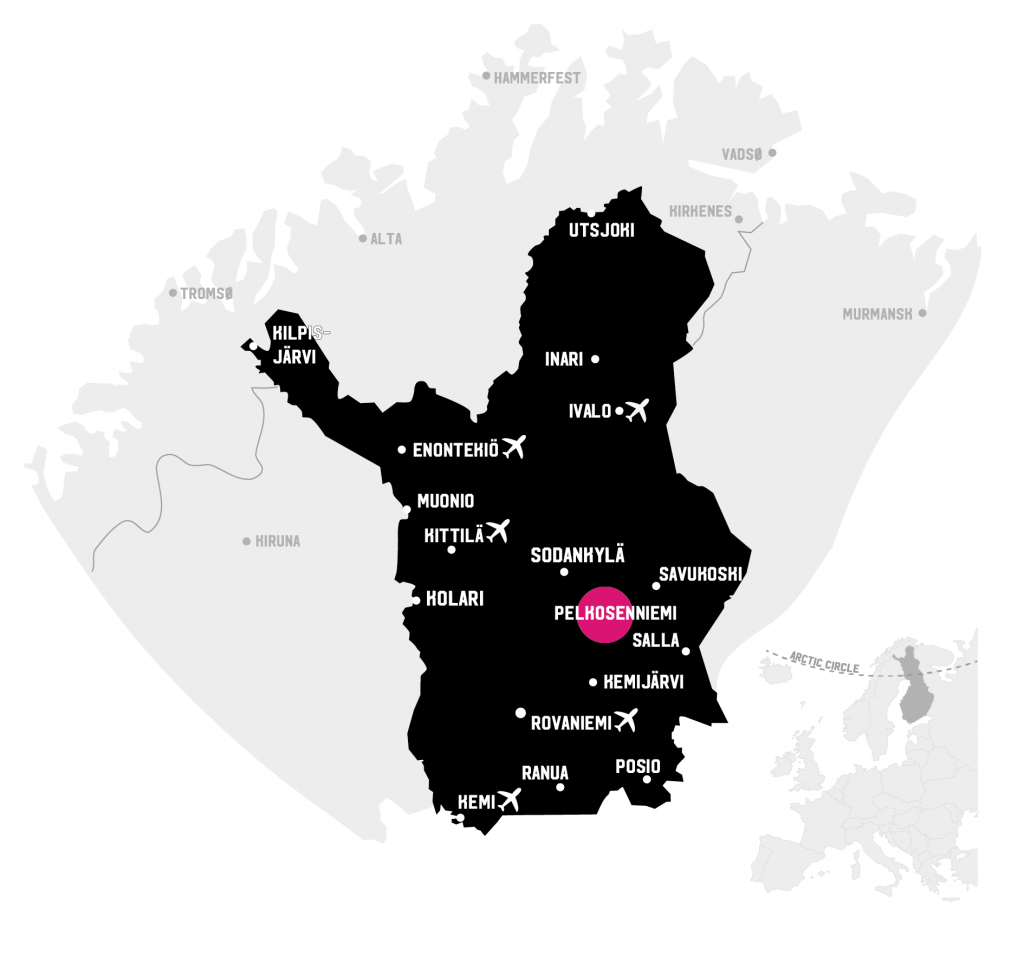 Accommodation
There are comfortable accommodation options to choose from in Pyhä; the selection includes a hotel, resorts and cottages. The total accommodation capacity of Pyhä is approximately 5300 beds.
In addition, there is accommodation available in the nearby village of Luosto (20 min by car).
Restaurants & Catering
There is a selection of eateries in Pyhä, from cafés and bars to à la carte restaurants. Some local restaurants also offer catering services.
Other Services
Some additional local services that may be useful when filming at Aittakuru include:
Wilderness equipment rentals
Guide services
Transportation services
But this is just to name a few. For a comprehensive list of everything Pyhä has to offer, visit the Pyhä travel site.
Lapland is the most connected wilderness in the Arctic. Thanks to its five airports, vast and well-maintained road network and efficient public transportation, getting around is effortless throughout the year.
By Plane
The nearest airport is the Rovaniemi International Airport (1 h 30 min by car), which offers daily connections to Helsinki and other European cities around the year, as well as connections to some Asian cities during the winter season. The second-nearest airport is in Kittilä (2 h).
By Train
The nearest railway station is in Kemijärvi (40 min), which is the final stop for the daily night train from Helsinki. For timetables and tickets for buses, visit VR.
By Bus
You can travel to Pyhä by bus. In addition to regularly operated routes, there is a Pyhä-Luosto bus connection from Rovaniemi for specific flights and trains. The bus connection is operated four times a day during the winter season, and twice a day in the summer and fall. For timetables and tickets for buses, visit Matkahuolto.
By Car
As all of Lapland, Aittakuru is easy to reach by car.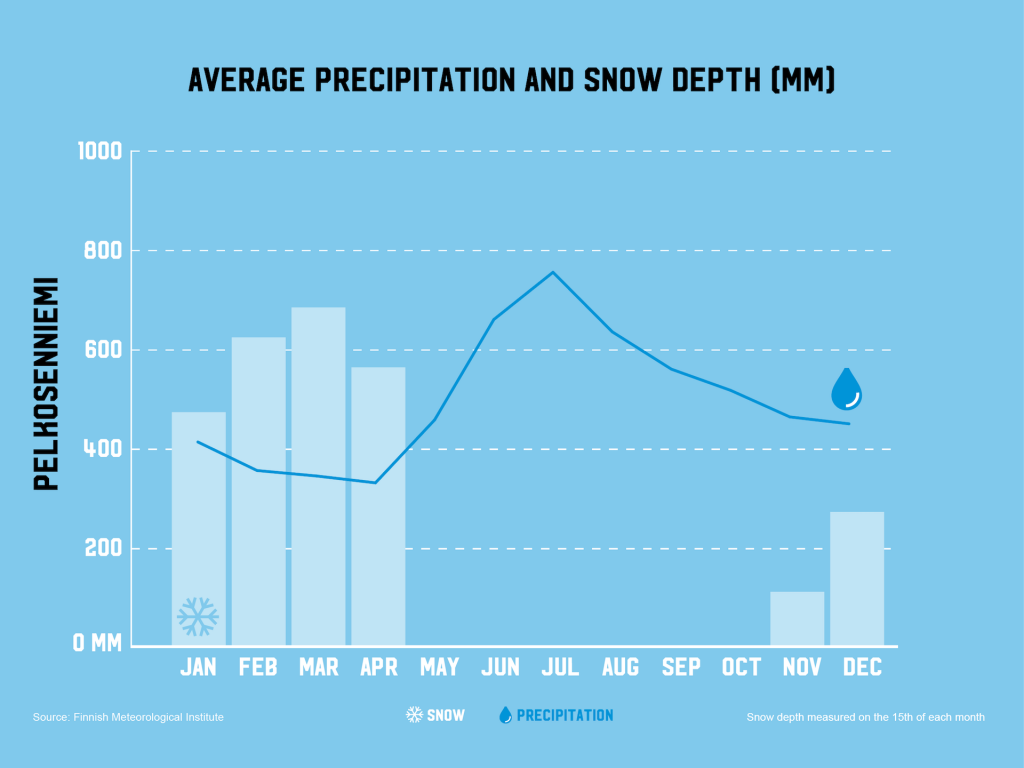 Crew & Filming Equipment
There are a number of production service companies that operate across Lapland. We're happy to tell you more, so please get in touch.
Permits
Thanks to the Finnish concept of the Everyman's Right, most of the Lapland nature is free to film in. In the case of Aittakuru, this means that if your production is on a smaller scale and does not cause disturbance to the nature, there is a chance you may not need to worry about permits at all. But if you're unsure, it's always best to ask.
Filming permits, if needed, are granted by the municipality of Pelkosenniemi.
Film Lapland does not issue permits, but we're more than happy to help you determine whether you need one and with the permit process, so please don't hesitate to contact us.