Experience the arctic the same way as The Bachelor did! Stay in the Lapland Hotel Riekonlinna Holiday Apartment. Spend an unforgettable evening at the Aurora Borealis sauna with dinner by the fire and explore the wilderness with snowmobiles. Breathe the purest air in the world and taste arctic superfood.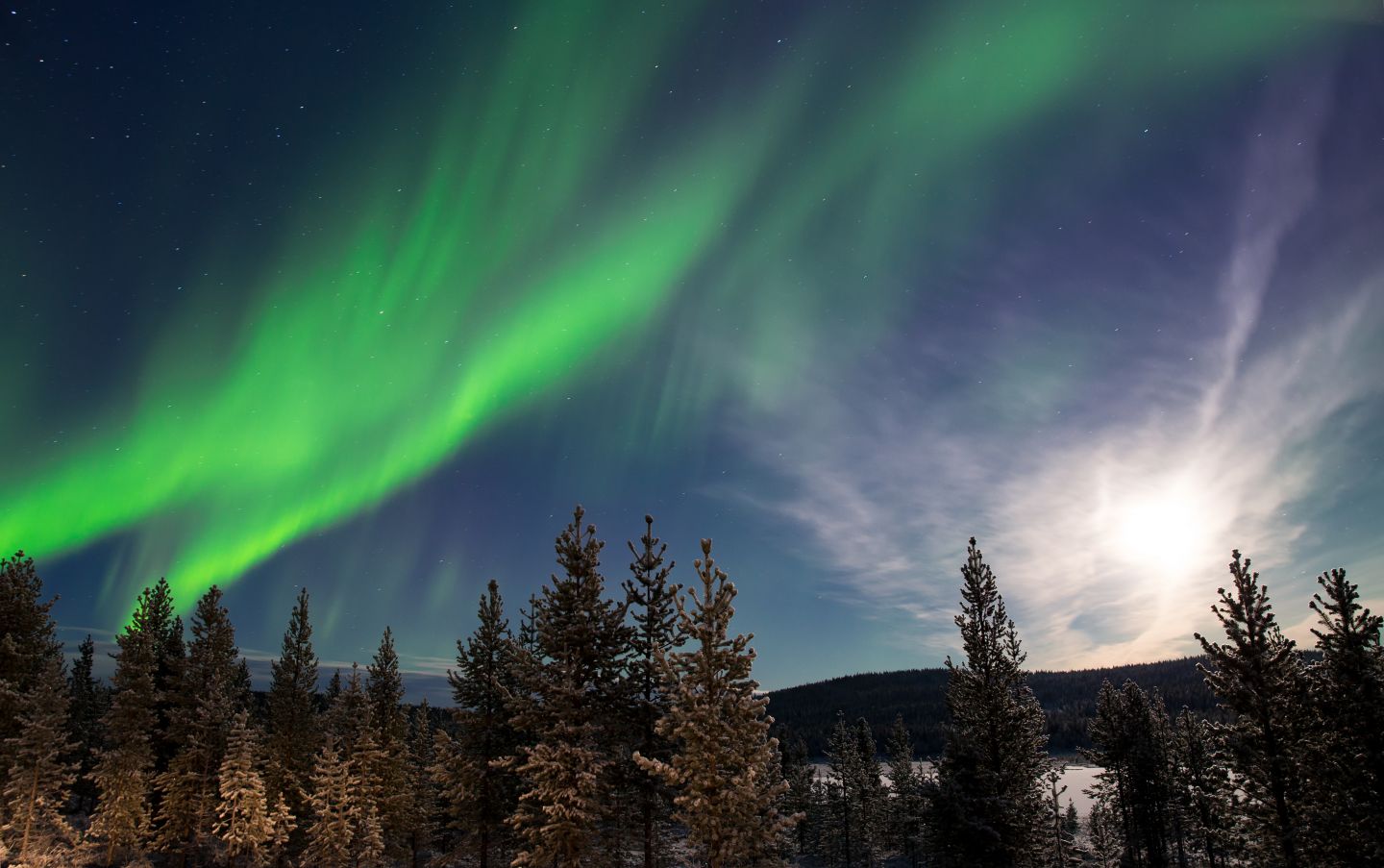 Private Dinner & Sauna
Deep in the arms of the surrounding fells, you can find the jewel of all saunas. The lumberjack style Aurora Borealis Wilderness Sauna provides the ideal combination of serene wilderness sauna and top-notch restaurant facilities. Let the moist heat of sauna relax you, or dive into the hot tub under the Arctic sky. Listen to the sounds of the surrounding wilderness and look at the sky: you may see the aurora borealis! After the sauna, pamper yourself with a delicious dinner made with pure arctic ingredients. All exclusively for you and your loved one.
Photo by:
Antti Pietikäinen | Lapland Material Bank
In the Heart of Sámi Culture
Enjoy the great outdoors on this wilderness snowmobile safari to the heart of nature. The trail traverses rugged fells and narrow valleys before coming to the first stop, where you have the chance to try ice fishing and snowshoe walking. You will then continue onward through the forest – perhaps coming across a herd of reindeer searching for their favorite foods, moss and lichen, buried under as much as one meter of snow. Keep your eyes open also for other forest animals searching for food! We will also make a visit to the local Sámi heritage village and learn more about the life and history of the indigenous people of Lapland.
The leading arctic hospitality group Lapland Hotels and Lapland Safaris has created for you a Bachelor inspired package that includes all the exclusive key ingredients, including airport transfers, accommodation, a welcome package waiting for you at your hotel room, as well as your choice of excursions and attractions. The resort in Saariselkä is situated at the heart of the fell Lapland, offering a spectacular view over the fells.