The appeal of Hotel Isomus, to be located in Saariselkä, will be based on the area's magnificent Arctic nature and top-quality services. The word "isomus" means a big gold nugget.
Hotel Isomus
Building right of 9,000 floor square meters
Opportunity for 5 floors
Location in the heart of the tourist center, close by the spa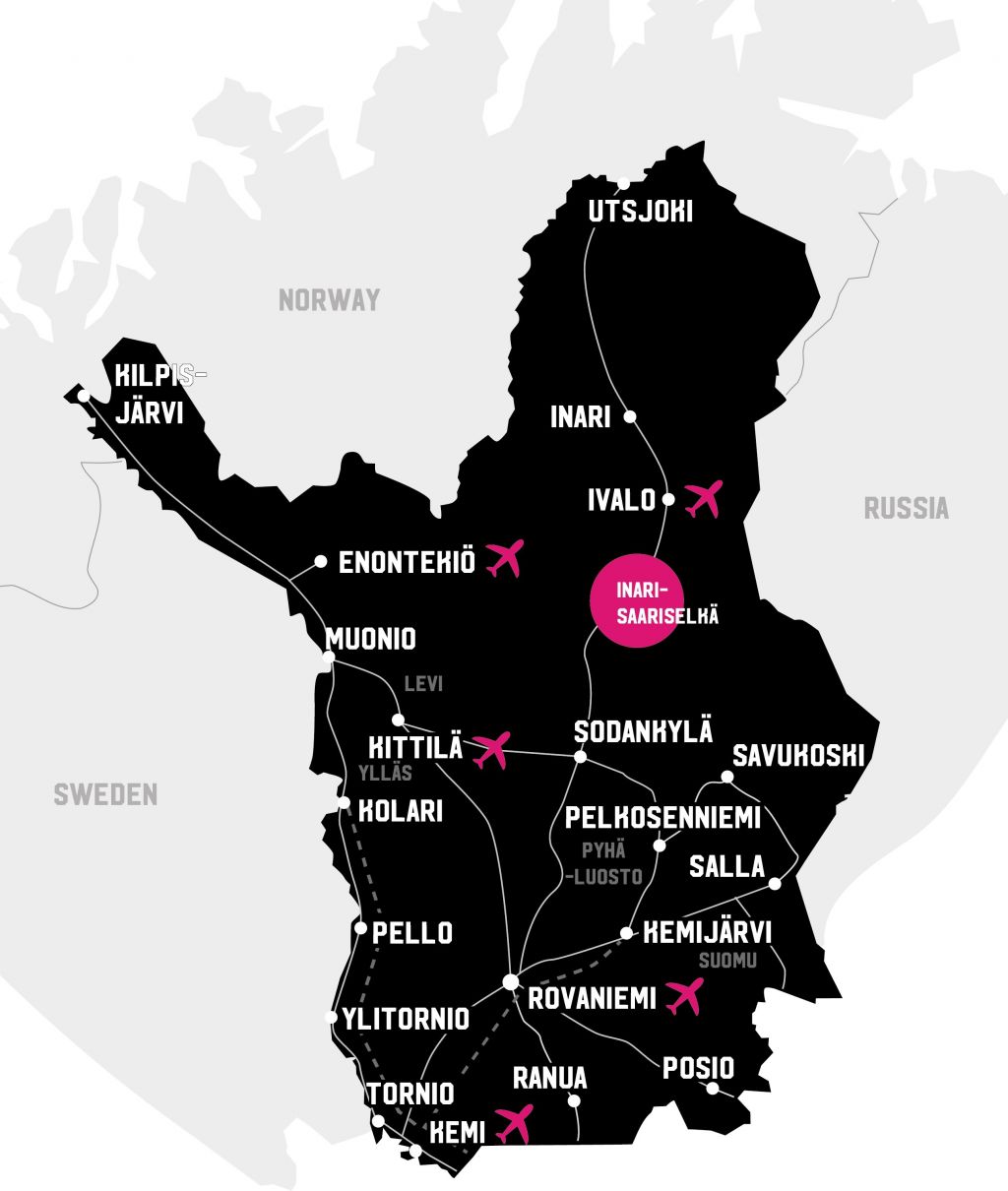 The Arctic fell nature in Saariselkä and its phenomena have created an attraction for the area, leading to a strong increase in international tourism in particular. The international airport is less than half an hour away, and the coast of the Arctic Ocean is only a few hours' drive away.
The tourist center is bordered by Urho Kekkonen National Park. The national park is among the most popular in Finland with its well over 300,000 annual visitors. The vibrant Sámi culture and an interesting history of gold mining add to the area's appeal. Inari has an active automotive winter and tire testing business, which also contributes to the demand for hotel accommodation.
In 2019, 385,000 overnight stays were registered in Saariselkä, almost 60 percent of which were international. The largest international markets were the United Kingdom, Germany, China, France and Japan. During 2020, international tourism experienced a temporary collapse due to the COVID-19 pandemic, but the spaciousness and tranquility of the region will be even bigger selling points in the tourism market after the pandemic. In addition to the traditional European markets, international growth is expected in the region from Asia, the United States and Russia.
A hotel project in a central location
Metsähallitus owns the centrally located hotel plot and the zoning enables the construction of a five-storey hotel.
Sales Manager Kari Männistö says that the hotel can be made to cater to a demanding international customer, in particular.
— According to the preliminary plans, the hotel rooms and suites will have great views of the surrounding old-growth pine forests, and the top floors will overlook the unspoiled natural beauty of the national park.
The plot is in the middle of the Saariselkä tourist village with the spa next door. — This makes the hotel particularly suitable for customers who appreciate having all services within walking distance, Männistö continues.
The accommodation capacity in Saariselkä has not increased much in recent years, with the previous major investment in capacity being the opening of Star Arctic Hotel in 2017. There is a demand for a larger high-quality accommodation provider in the tourist center.
— The local detailed plans are ready and Metsähallitus's goal is to sell or lease the plot to a hotel developer. Detailed plans and calculations have not yet been made for the hotel project, but all the background information we have will be made available to the developer, Männistö says.
Hotel Isomus project on the map

(The map is indicative)
Contact
---
Metsähallitus Property Development
Kari Männistö, Sales Manager
kari.mannisto@metsa.fi, +358 (0)400 180 063
www.metsa.fi
---