There is a demand for high-quality accommodation suitable for leisure and sports tourists and business travelers in the central Lapland Sodankylä village center. Consequently, Wellness Sport Hotel project is being planned for the center, and the project will require partners in the future.
Wellness Sport Hotel
Plot  17,000 m

2

Building right 10,000 m

2

Estimated total area of the hotel is 6,200 m

2

.

90 rooms, a 150-seat restaurant

Swimming pool, a gym

Auditorium, conference rooms

Estimated investment cost €23M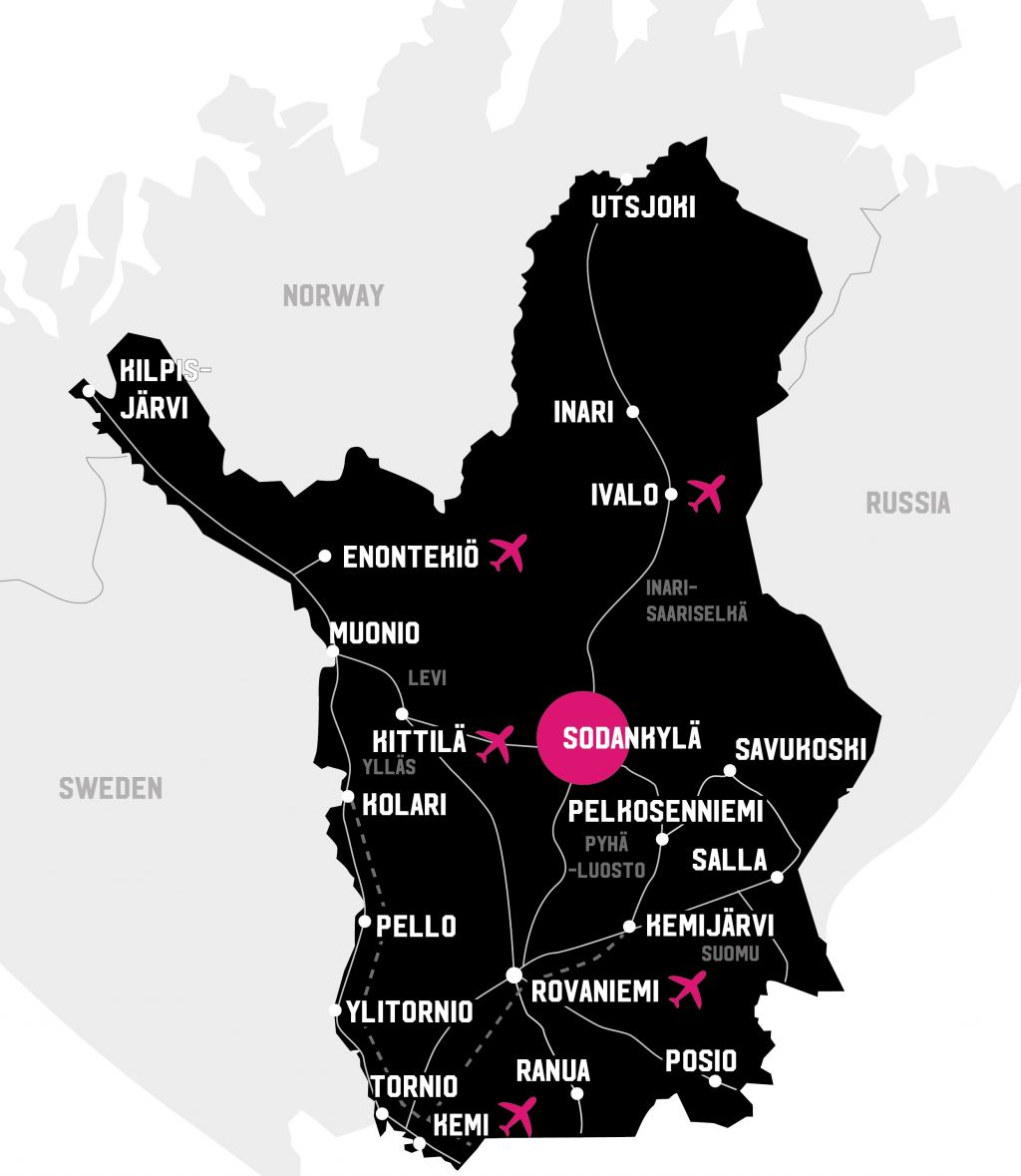 Finnish national road 4 (VT4), which stretches across Finland, goes through the Sodankylä urban area to Nordkapp in Northern Norway and serves as a transport route for a large proportion of tourists and business travellers travelling by car in Lapland.
– In the current situation, there is already a shortage of accommodation capacity in Sodankylä, and with the development of the mining industry and the science and research sector, the demand will keep growing. For example, the potential new Sakatti mine will bring about an increase in tourism demand in the future, says Business Development Coordinator Mika Uusitalo from the Municipality of Sodankylä.
In the high season, the two hotels in the area are unable to meet the demand for accommodation or the need for experience and program services brought about by the growth in tourism. The urban area also currently lacks conference and cultural facilities, as well as high-quality restaurant services during the evenings, according to the tourists.

A plot for the Wellness Sport Hotel has been reserved by the River Jeesiöjoki right in the village center, right next to a large grocery store. 6,200 vehicles drive by the plot every day on VT4/E75. The sports center located close by will grow, a magnificent ice arena was recently built in the area, and the next step will be the opening of a large well-being center.
– In addition to business travellers and leisure tourists, the target customer groups of the new hotel would consist particularly of sports and well-being tourists and charter tourists.
The only indoor swimming pool in this extensive area is located in the Sodankylä garrison area. The pool belongs to the Jaeger Brigade, however, and foreign tourists are not given access to the area.
– We have estimated that the hotel property would also be a high-potential location for swimming pool or spa services, Uusitalo continues.
– The hotel's unique location by the river in the village center will also facilitate the production of program services, such as snowmobiling, dog sleigh rides or fishing.
Preliminary market analysis as well as preliminary investment and profitability calculations have already been made for the hotel project.

Contact
---
Sodankylä municipality
Mika Uusitalo, Development Coordinator
mika.uusitalo(at)sodankyla.fi
tel. +358 40 1795790
www.visitsodankyla.fi
---