Moving to a different place can be an exciting proposition. It comes with its own challenges and unique, but sometimes unexpected delights. This is no more accurate than when moving to Finnish Lapland.
Lorenzo Mirandola has recently moved here from a small town just outside of Verona, Italy, with a population of just over 10,000 people. But what did he discover about Lapland that compelled him to call it home?
–At school, when it snowed, I would stare out the window, I didn't care about the class any more. Snow is rare. What we get is usually wet snow, and it melts the day after.
Where he grew up, during the winter season, snow is a special kind of weather for him. The extreme seasons had captivated him. As he searched for more, the only way was to travel north.
– I studied a masters degree in environmental engineering that gave me the chance to do an exchange, that was my way to go to Finland. I chose the most northerly city because I wanted to see the norther lights. At first, I stayed only six months, but then I really loved this place! I decided to stay six more.
After completing his masters, he now lives in Rovaniemi, the capital of Lapland, and works for Wild Nordic.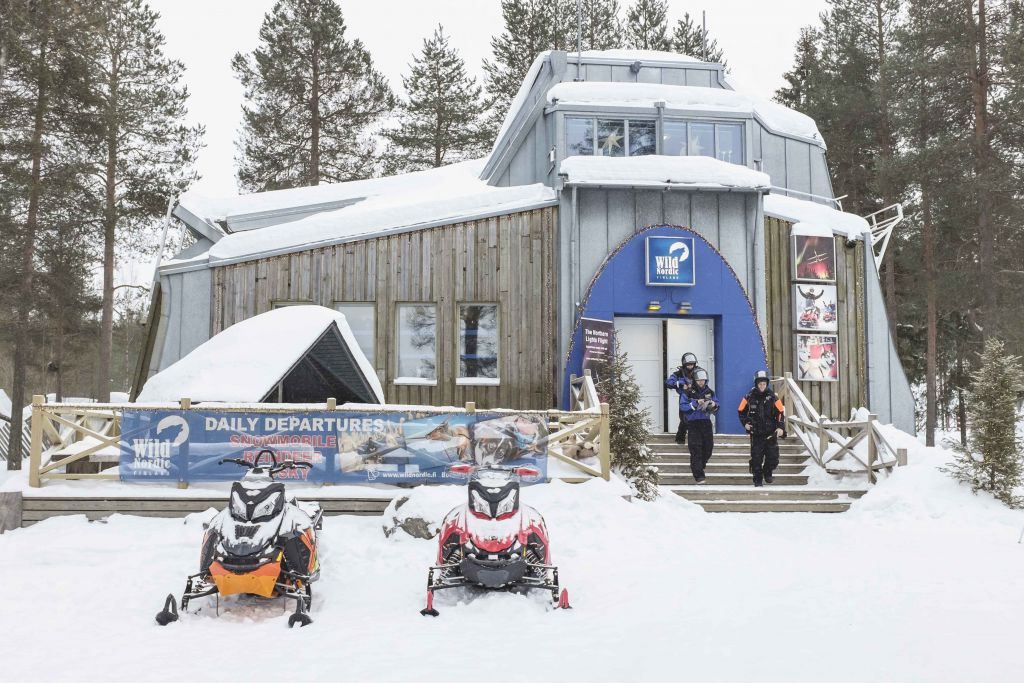 Photo by:
Adam Eronen Piper
Wild Nordic is an adventure guiding tour company. They have a long history with tourism in Lapland, starting as a small activity company doing everything themselves with passion and dedication. From 2 people to 70 people hired during the high season. Currently, In Rovaniemi, the Lapland's capital, they employ 19 people permanently all year round.
Wild Nordic's home office in Rovaniemi is host to a diverse collection of nationalities all working as guides based out of Santa's Village, just north of the Arctic Circle. Spanish, French, Kiwi, Slovenian, English, Polish, Italian, Russian and Chinese guides make up the team, including native Finns of course.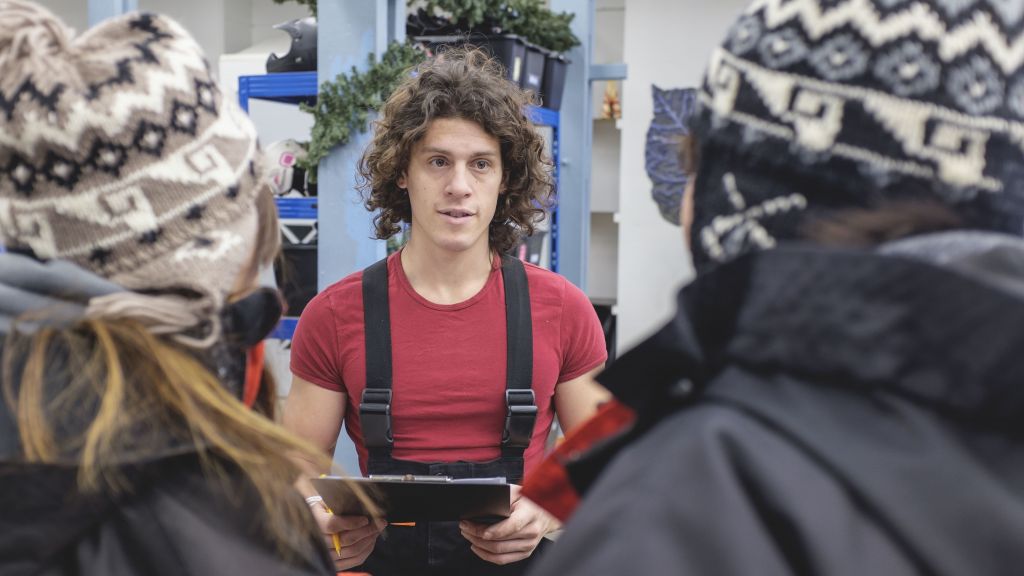 Photo by:
Adam Eronen Piper
– If there are people that are come here that don't speak English then we need to provide them the service in their own language.
Lorenzo has been learning Finnish. He says he finds it tough, but the main language at his workplace is English.
– It's really hard. I like it, I really love the language but it's going to take a few years to learn. I learned English when I moved here. In the company, the main language is actually English. When you really need it then you have to learn it.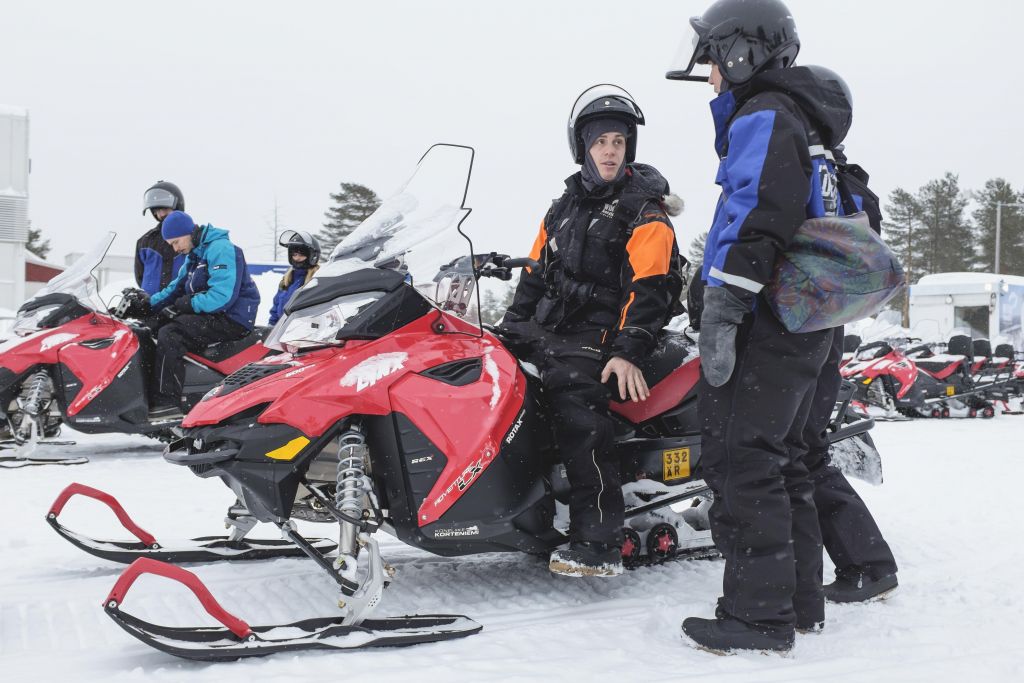 Photo by:
Adam Eronen Piper
Lorenzo guides snowmobile adventures in the forests of the arctic circle. The season starts when the snow is deep enough for the snowmobiles, and the temperatures are low enough for the surfaces to cool the track on the back of the snowmobile to dissipate the heat, as friction can easily make the rollers overheat.
– When it's warm or there is too much ice, the wheels start to melt on the belt, but when it's -35ºC and riding as slow as 30-40km/h it's really hard because a couple of time I have gotten frost bite on my nose.
While Rovaniemi is their main area of business, Wild Nordic has several units all over Finland. An office in Finnish Lakeland, Arctic Lighthouse Hotel and restaurant in Hailuoto island near Oulu, Winter World venue in Helsinki, and safari office in Levi.
Their units have different high seasons so some of their staff are also moving from one location to another. Every Autumn they look for new enthusiastic young people to join their team for another exciting season.
Annekreet Heinloo, the creative director of Wild Nordic based at their Rovaniemi office, describes Lorenzos initiation to the company.
– For seasonal workers, the entire team will meet during their training week which is held every year in November. This is also a great opportunity for bonding with newcomers. Several team events and trainings are arranged throughout the season and spring always ends with a great final get-together.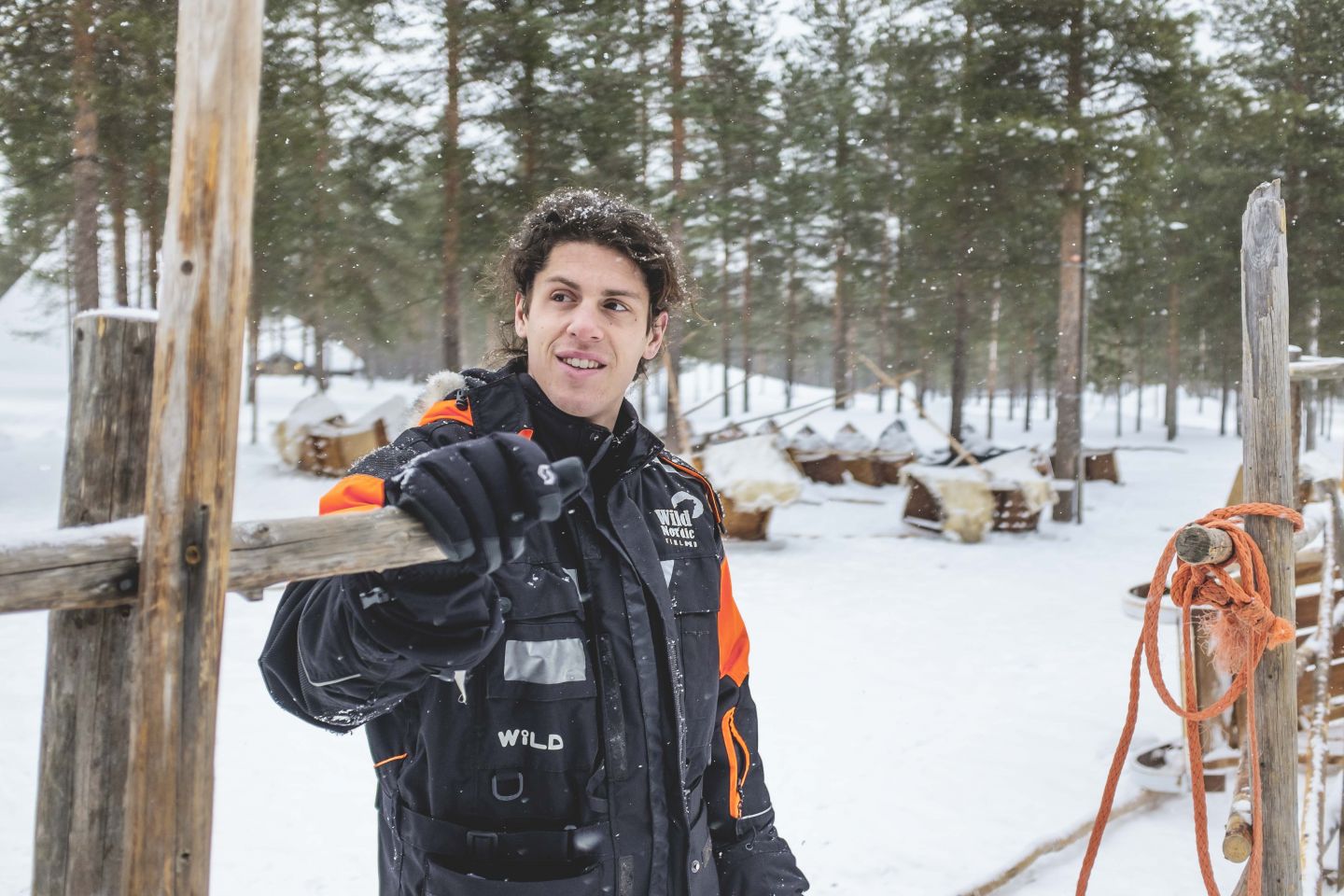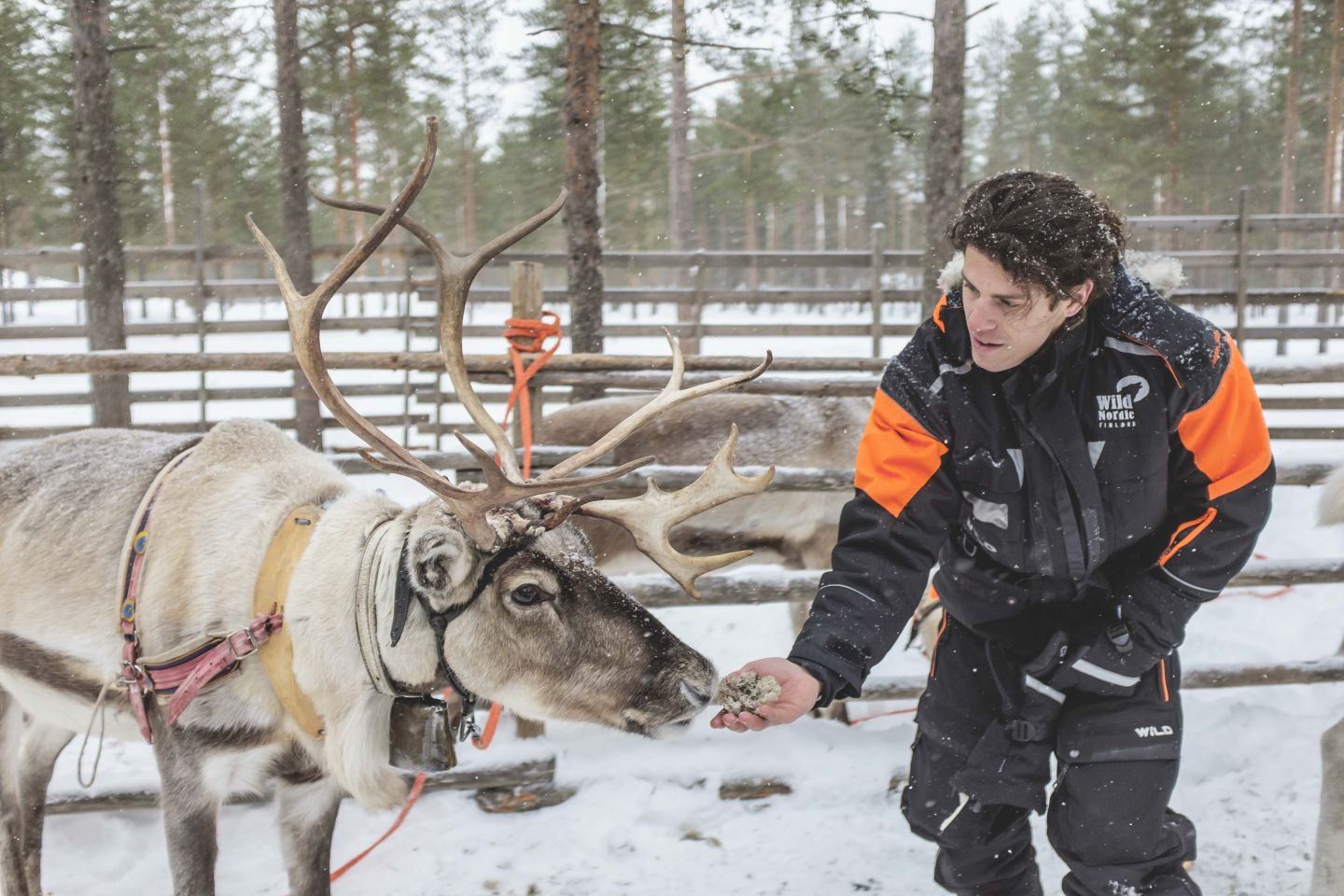 For Lorenzo, the arctic has become his way of life. Sharing the magic with others who have also found the same passion for the north. He spends his working day in the wild, hanging out with the reindeer, racing across frozen lakes and frosty forests, and working with like-minded people.
– It's the challenge that makes it exciting, I love that things are always changing, the snow is different every day, that's why I'm here.
From humble beginnings to an adventure that will last a lifetime, Lorenzo is an example of what happens when you chase down your daydreams, instead of staring out the window, watching the snowfall, wondering what could be. When you find your passion in life, why not make it your home?
For more information about seasonal work in Lapland, check out our Seasonal Work in Lapland FAQ and Living in Lapland FAQ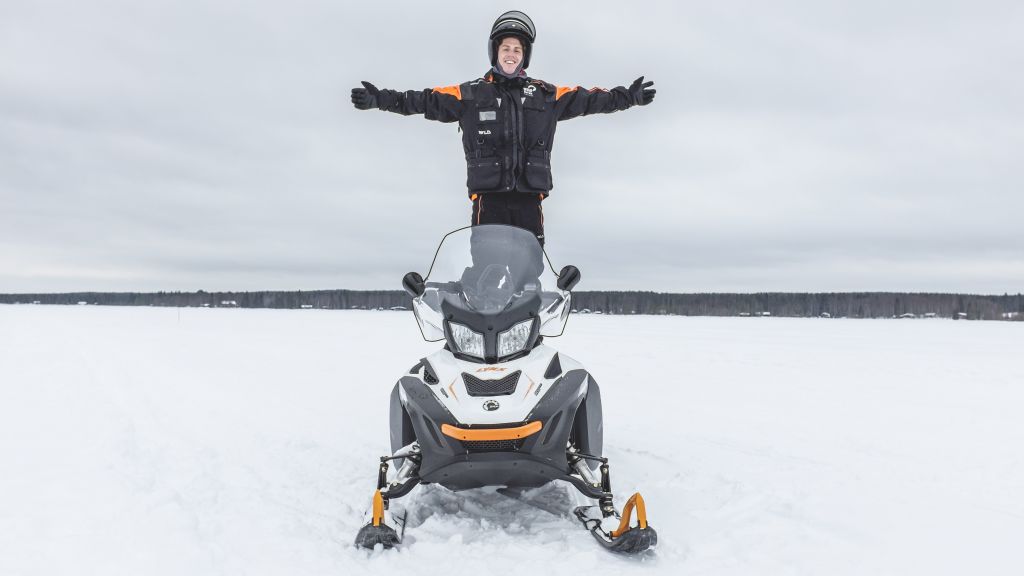 Photo by:
Adam Eronen Piper
– Lorenzo has been a wonderful addition to our colourful guide team, he is a shining star with his kind personality, skills and knowledge. We are proud to have him as Wild Nordic Finland team member! – Annekreet Heinloo, Creative Director.