We feature a new guest photographer every month, with their top 3 photo picks and professional tips for filming in Lapland. Our photographer for December 2018 is Eetu Leikas.
I grew up in southern Finland, but ever since I turned six, I've had the opportunity to visit Ylläs, Lapland every year. Five years ago, after graduating from high school I spent my first winter in Lapland as a snowboarding instructor at Ylläs.
Around that time I picked up photography and blogging. My little brother Topi had a few years of experience with photography, so with his help, my skills and motivation grew rapidly. At the same time, different companies started to show interest to my photos. First I thought all the money I earned would go back into camera gear, but now I've had my own company Musko Visuals for three years, while also studying tourism and hospitality management in Espoo. I'm grateful that now my passion is also my job.
HERE ARE MY TOP 3 PICS WITH TIPS:1
1. Enjoy & Explore
Polar night is one of my favorite times to go outdoor. There is not much light, but colors are so magical! This time we were in Kuertunturi with Daniel, who I met through Instagram. I like to shoot with my friends, and it's always fun when someone comes to Ylläs and asks me to join them.
My tip: The most important thing is that you go out and take photos. There is always something to shoot, so be curious. Try to find places other people haven't visited yet and enjoy what you're doing. Often when I'm shooting I'll lose the track of time.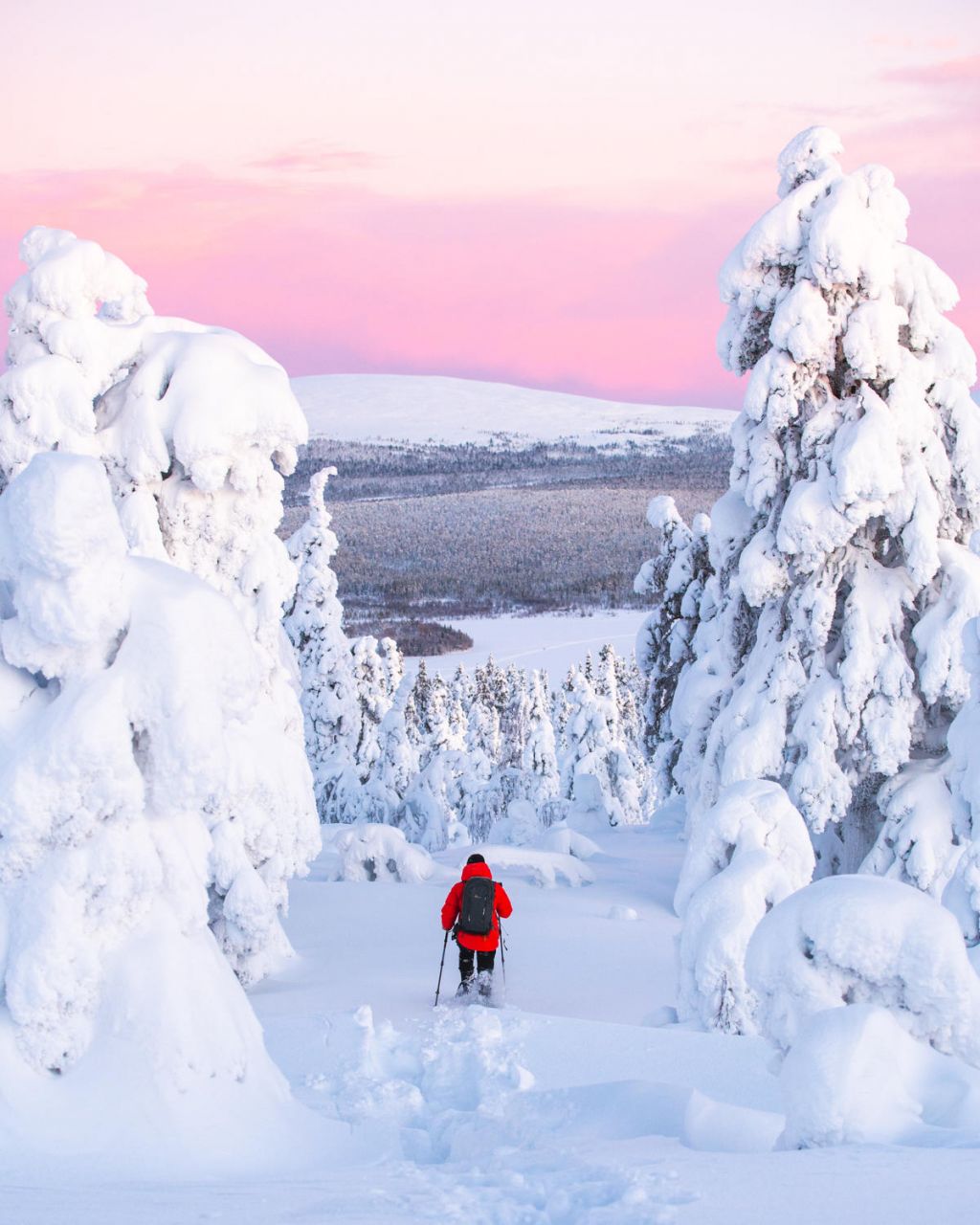 2. Be in the right place at the right time
Last September I was in Ylläs with my friend, Sami. He was still sleeping when I left around 5am and drove to take this picture. After emptying my drones batteries, I went back to sleep. I remember how we ate breakfast and suddenly he asked me if I'd been somewhere at night and why the car was in a different place.
My tip: Sometimes you're lucky, sometimes you just know where to go and when. My advice is to take a minute to plan what you do. This photo was taken in September 2018. I checked the weather forecast and started to plan this shot combining three elements: fell, fog and sunrise. It's the best feeling when I can capture something I've already seen in my head. Even if I have to wake up very early or stay up late for it.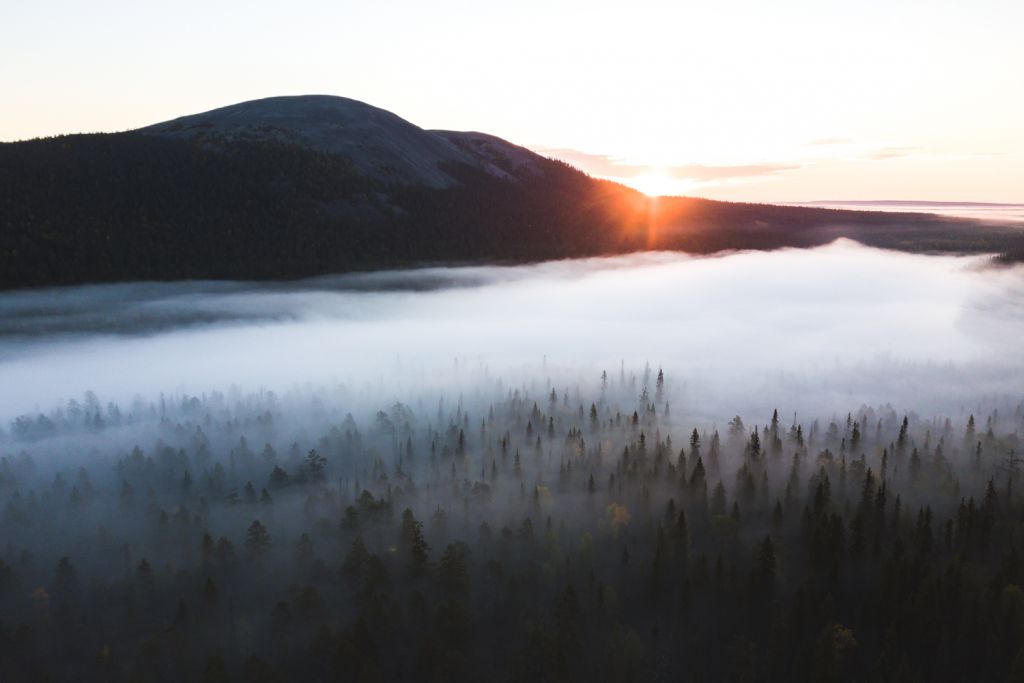 3. Always keep your camera with you
This is where I started. I was working at the ski school and took a lot of pictures every day at the ski resort. Even today I always keep my camera with me when I go to work at the ski school.
My tip: Take lots of pictures and always keep your camera with you, because you never know what will happen.