We feature a new guest photographer every month, with their top 3 photo picks and professional tips for filming in Lapland. Our photographer for September 2018 is Marinella Himari.
After a million memorable souvenirs, hundreds of thousands of kilometers, ten consecutive years and dozens of countries experienced, there's still one place that can surprise me: my own country, Finland. 
It took me a third of my life to realize that everything I need is right here. 
Even though I got my first camera at age 9, I only found my own manner and style of photographing in the last few years. I think I just needed some silence and the kinds of subjects that don't need you to move around after being everywhere else in the world. The kinds of things that have been in one place long before us and don't have a need to go anywhere else.
The world is changing, and global warming is reality. I realized that while traveling around the world's beautiful natural places, I was also destroying that same nature. I was frustrated, and I ended up taking a hike nearby. Here, I finally found happiness and peace, which was the reason for going abroad in the first place. These days I concentrate on the magnificent nature of the Nordic countries. I am currently traveling around Finland's natural sites until 2019, when I will write about my first impressions and experiences of our natural and fishing destinations. 
Here are my top 3 pics with tips:
1. Approach your subject on their level
The most important thing in nature photography is to portray the subject in all its splendor, which of course means controlling all the angles. Spring and autumn are the best seasons for a nature-loving photographer, and your memory cards will be full of branches, berries, leaves and moss, raindrops and other natural wonders. However, photos are too often taken from above, leaving the photograph flat, and the subject cannot reach its full potential. Think about it—you wouldn't want to be photographed from above either. 
TIP: When you first shoot nature, squat down. Lean over. Lie down on the moss. Put the camera right on the dirt. Small twigs and fuzzy moss awaken to life and rise to their full height when you shoot them from the right level.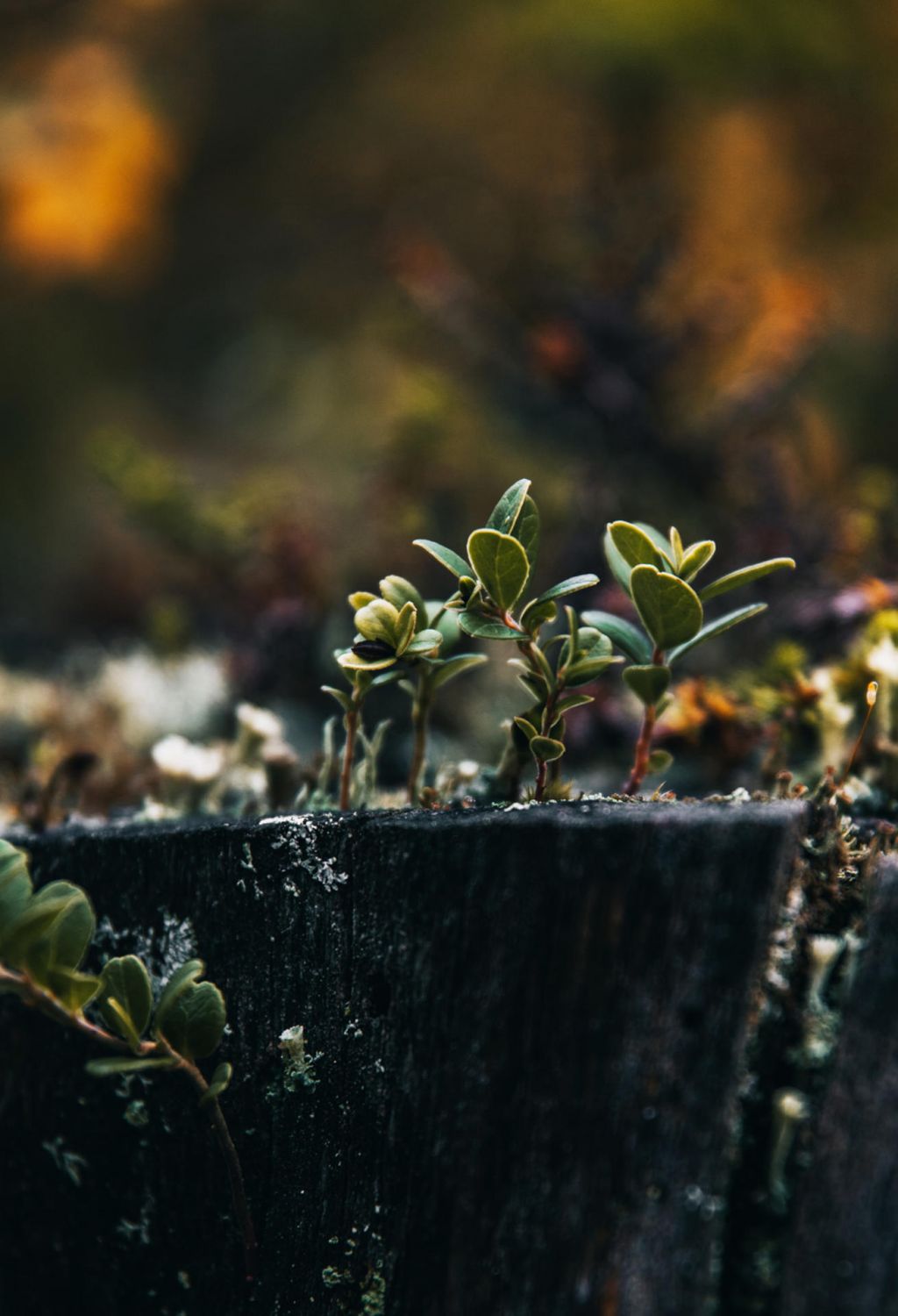 2. Live by nature's schedule
The new friends I met at the 7 Fells Hostel kept the firepit at Äkäsmylly, Ylläs warm even when the temperature dropped to –20C. The night was stellar, and even though the full moon did not do justice to the stunning starry sky, I still wanted to save it to my memory card. We didn't see the Northern Lights, though the conditions were favorable. But that's what nature photography is: you never know what kind of mood Mother Nature is in. 
TIP: Forget your own schedule. Rise before the sun and watch until the stars appear. Mid-day is usually the most boring time of day to photograph, with the shades of light and the edges of the land too hard. Nature photography requires a bit of planning, because you need to be in position at exactly the right time. The sun won't wait for you; it follows its own schedule.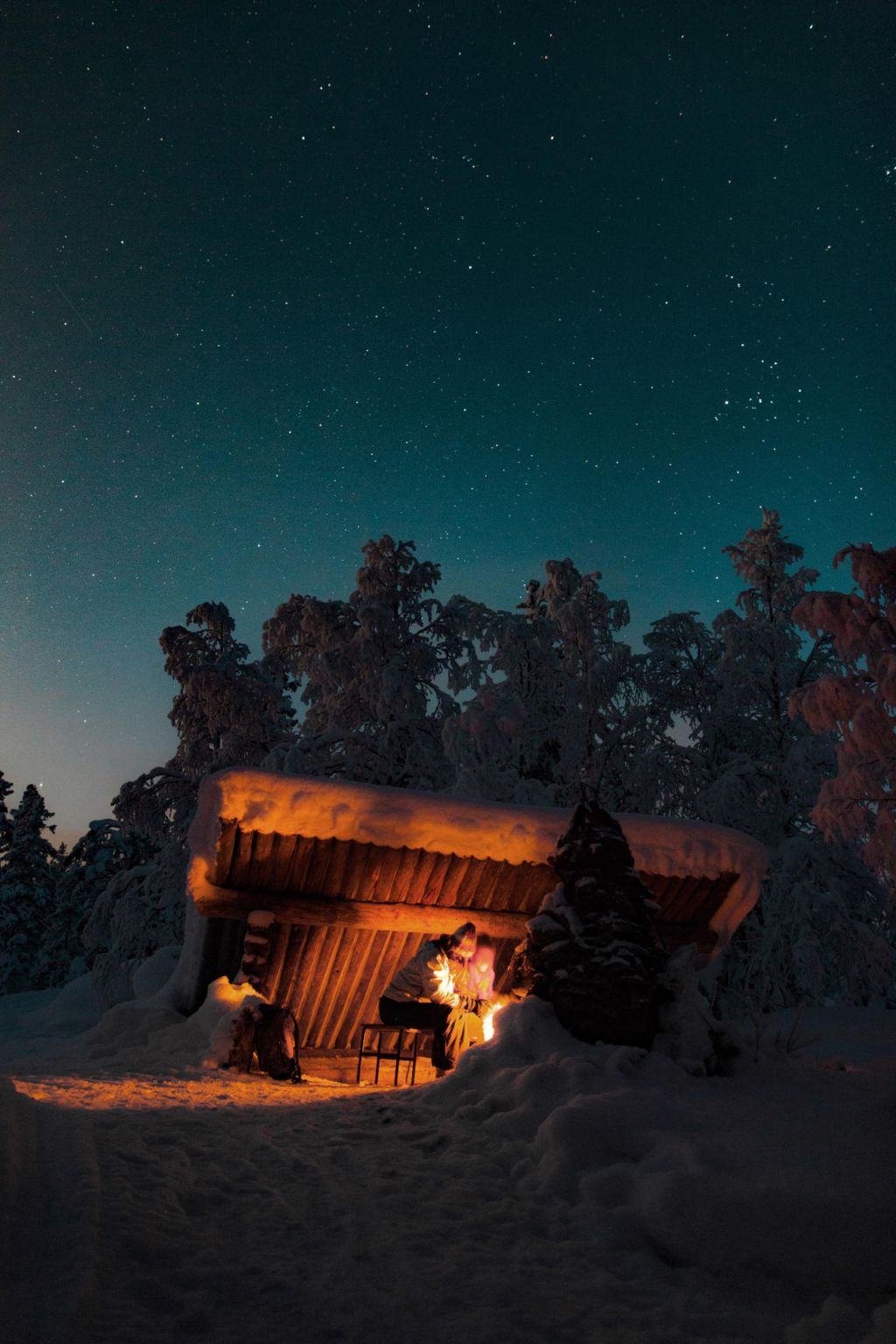 3. Backlight, the best light
My friend Jani Ollikainen, undeterred by mosquitoes, went fishing one evening on the Kairijoki river in Savukoski. His pack was full of tasty brown trout, which we smoked and enjoyed that same night by the campfire. 
TIP: What's more beautiful than the extreme contrast of bright sunlight and deep shadows? Don't hesitate to set the subject against backlight, which is an easy and visible way to highlight the main subject of the image. Backlight comes alive in RAW images, so always shoot in RAW, which gives you more possibilities for post-processing.