We feature a new guest photographer every month, with their top 3 photo picks and professional tips for filming in Lapland. Our photographer of March 2018 is Jani Kärppä, who says Lapland is his studio.
I'm a commercial photographer from Kota Collective Ltd, and I quite often find myself doing outdoor shoots around Lapland. I have lived pretty much my whole life up north, and I love to explore new places – and those don't need to be that far away from home either! I like to think of Lapland as my studio, one that gives me a limitless number of backgrounds to choose from for different kinds of photo shoots.
I started to take photos as a hobby in the late 1990s. Photography became my profession in 2009 when I started a company called Lappikuva. Since then, it has been a wild ride all over the world, mostly photographing backcountry snowboarding with Antti Autti. Kota Collective Ltd was founded a few years ago, and since then I have taken more and more photos for different companies and brands. Nowadays I don't shoot much as a hobby since I'm taking pictures all the time anyway. I like challenges and enjoy a lot when I get a chance to plan the whole set, from scratch to published image, together with a client.
A good image always contains something more than just the main subject. It can be only a small detail or an interesting angle, but usually in my case it comes from nature. I like to take images where a small subject is surrounded by nature, and Lapland is just the perfect place for this.
Here are my top 3 pics with tips:
1. 

PERFECT DAY OUT 

 
Antti Autti is the guy who I can thank for taking my photography where it is now. We started to work together around 2010, and lately we've done many projects at Pyhä Ski Resort. We were amazed when we arrived at this untouched location on a sunny day after a snowstorm. This was pretty much the best backcountry day in Finland I have ever experienced.   
Tip: Be lucky!
Good photographers are usually more lucky than others because they shoot a lot. If you take lots of pictures, you'll notice that things start to happen, and you can predict what's coming. In the end, you will be at the right place at the right time.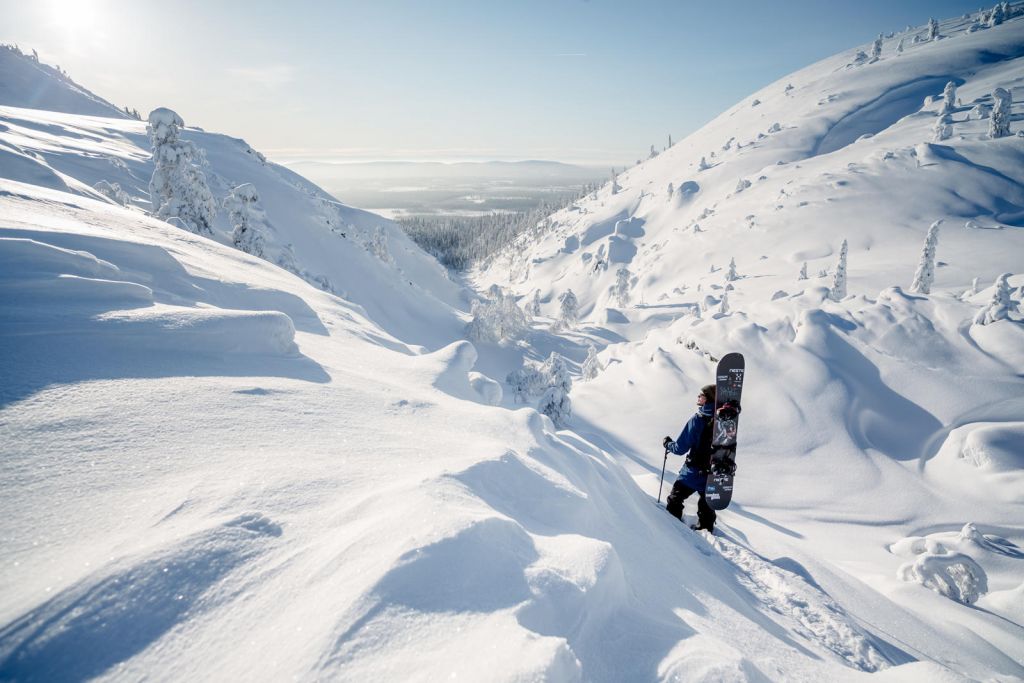 2. A CALM MOMENT
This one is really simple, but it has many elements that I like. The mood is calm, and there is enough space for thoughts so that the viewers can easily build their own story around the image.  
Tip: Content is king.
Get your technical skills to the level where you don't need to think how you can execute the shot you want. After this you are ready to forget the camera and concentrate on what is in the frame and what you want to tell about it.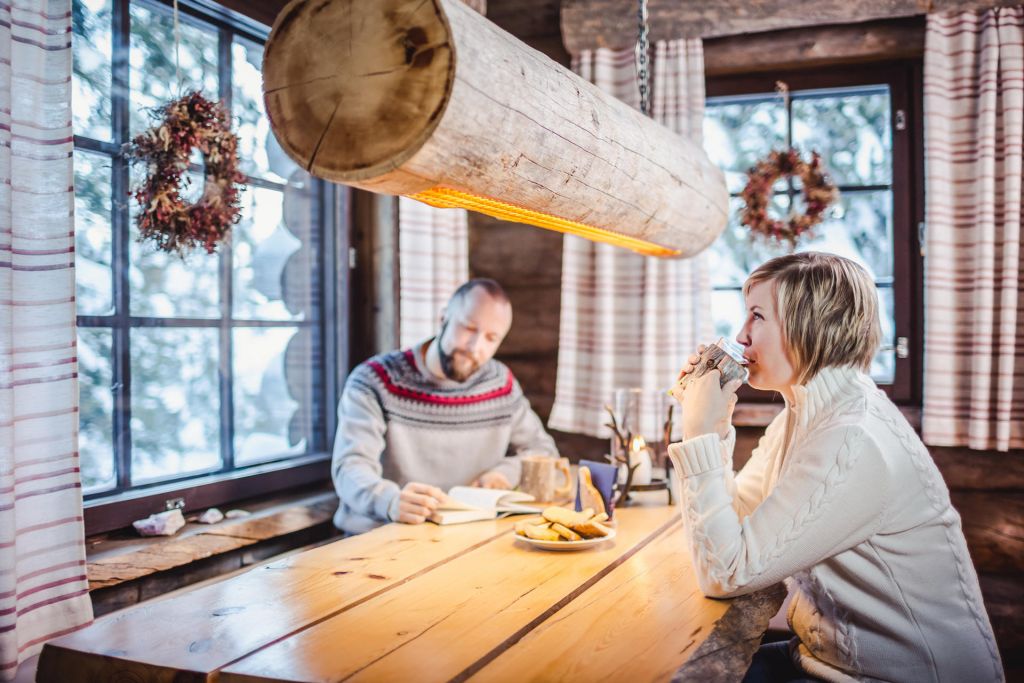 3. MIDNIGHT SUN  
Mountain biking is my passion, and I love to shoot it too. For this shot, we checked the location and made the plan during the day, but the actual shoot was around midnight when sun was low and gave good light on location. 24 hours of daylight and especially the Midnight Sun is something really magical here in Lapland during summer.  
Tip: Do your homework.
More than half of the image is done if you plan it before you take it. Check the location and the time when it's optimal for the photo shoot. A backup plan is as important as the actual plan. You will use it 8 out of 10 times, because in the end you can't control everything, and nature has some other plans for you anyway.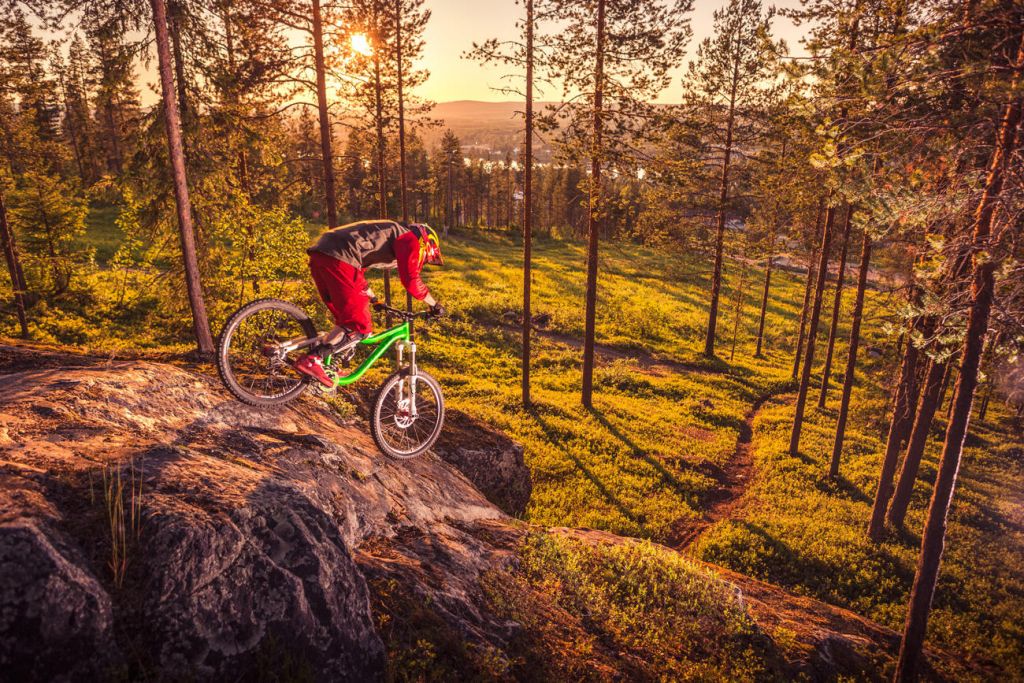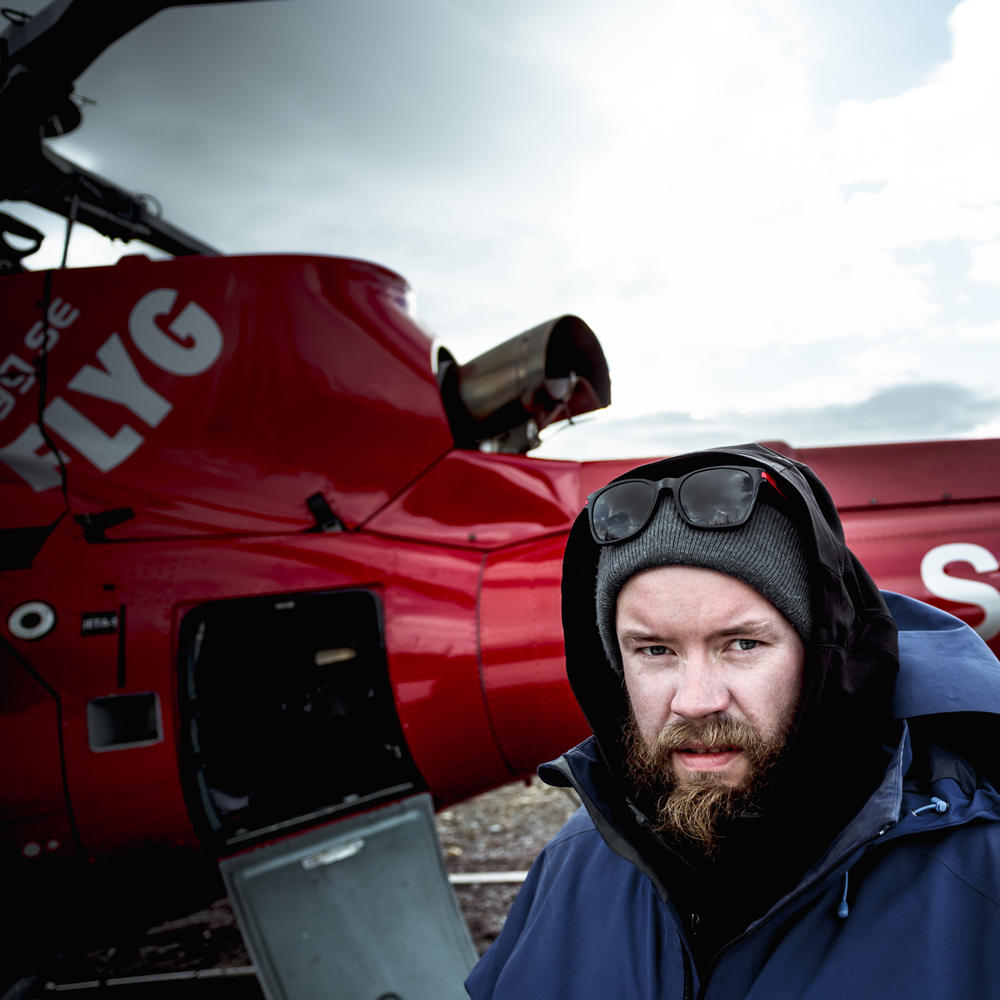 Name:  Jani Kärppä 
Age: 38 
Based in: Äkäslompolo, Lapland, Finland  Occupation: Photographer, graphic & web designer at Kota Collective Ltd. 
Fun Fact: I started photographing before everyone used digital cameras and phones.
Follow on:
Instagram Kota Collective & Jani Kärppä | Facebook