We feature a new guest photographer every month, with their top 3 photo picks and professional tips for filming in Lapland. Our photographer for July 2018 is Jonne Vaahtera, who rediscovered his passion for photography when he relocated to Lapland.
I've been photographing more or less for 10 years now. I lost my interest in it some time ago and sold all my expensive lenses in order to travel more. I hadn't really thought about the reason behind losing my passion, but now I think it was because of the lack of diversity. I photographed ice hockey for three winters in a row and didn't do much more with my camera. By the time the sun appeared in April, I didn't want to even think about photography.
Things changed a year and a half ago when my girlfriend and I decided to be very brave and jump headfirst into real-life adventure. We moved from the southern part of Finland to place called Salla. It is located in eastern Lapland, and like the slogan says, it is in the middle of nowhere. I got my passion for photography back immediately, and I've missed those lenses I sold many times now. But I have finally gathered all the toys that I need.
And no more lack of diversity! There's so much to see and experience in Lapland year-round that sometimes I feel that my camera is following me everywhere. We have been amazed by the winter wonderland, Northern Lights, nightless nights and even Polar Night.
I've photographed many different and interesting projects since we moved here. Basically all of them are somehow involved with marketing Lapland, especially Salla. But I shoot most jobs as a freelancer. My main job is related to my other passion: skiing. I got a job at Salla Ski Resort, and one of my roles is taking care of the social media. That means that I spend a lot of time with camera hanging on my neck.
I guess that most of the pictures that I take belong to the category of landscapes. However, I feel that I am more and more interested in photographing people. They say that photographer can never be too good or satisfied, and I feel that my hunger for new information is now bigger than ever. I'm learning new stuff every day, and at the same time trying to find all the information from books and web. Luckily next winter I'll have a chance to measure my photography skills with people as I am shooting weddings at the local SnowLounge ice chapel.
I feel that I haven't really found my style and place in the photography world yet, but I'm not sure if it is even necessary.
Why don't I just shoot whatever and however feels the best? I guess that must also be the best treatment for the lack of diversity.
Here are my top 3 pics with tips:
1. Birds-eye view
This picture was taken in northern Salla with a borrowed drone. Don't get depressed if you don't have your own drone, and you don't have the possibility to borrow one. Finland is full of lookouts and birdwatching towers, fells and other high places where you can get similar pictures. Don't underestimate airplanes either. When you are higher, you see and experience more. I recommend occasionally putting down your camera and just enjoying the views.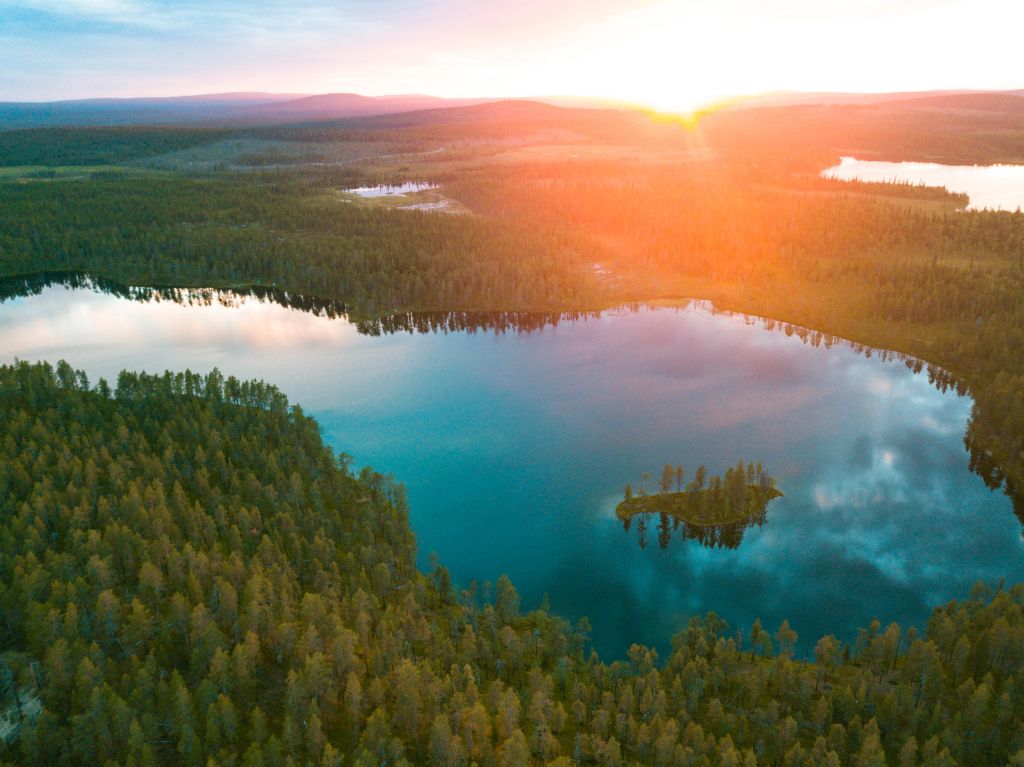 2. Use a camera timer and get in the picture
I was shooting a small wilderness cabin for a customer when I decided to make the picture a bit more interesting and stepped into the frame. I was close to the camera, so I only used a 10-second timer. If you need more time, there are several different timers available in photography shops. They are also useful in other situations like when shooting time-lapses or Northern Lights.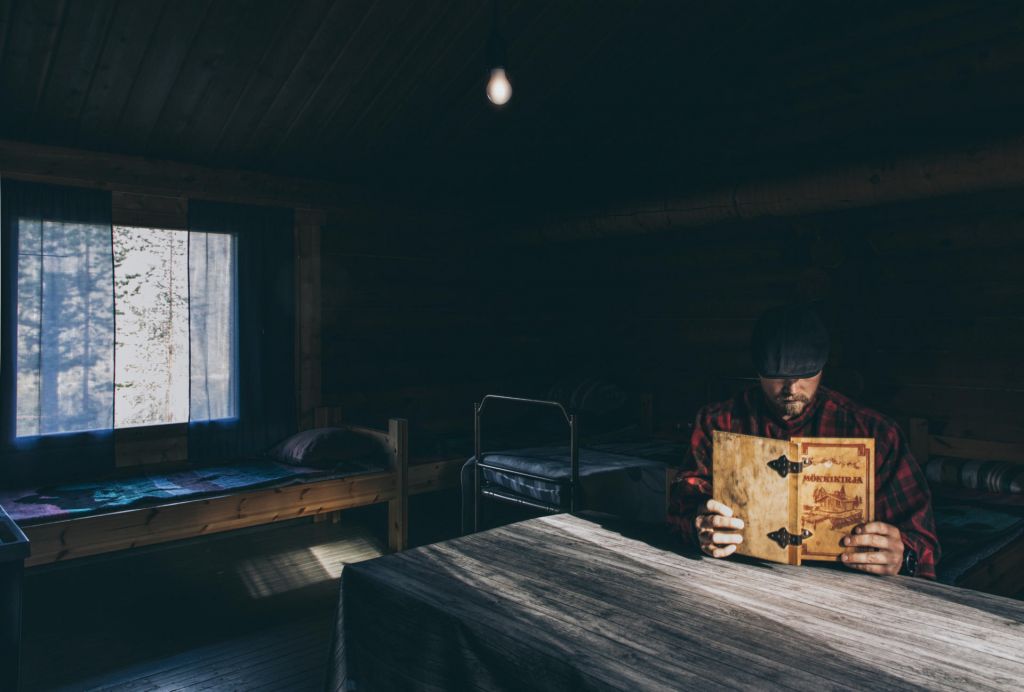 3. Frame your picture
I have to add one winter photo as well because I love those colors. This picture was taken in Salla Ski Resort's forest skiing area last Christmas.
One way of adding interest to an image and to draw attention to the main point is to incorporate an internal frame into your composition. Frames can take many forms – from an overhanging tree, a window, a bridge, or even part of another person.