We feature a new guest photographer every month, with their top 3 photo picks and professional tips for filming in Lapland. Our photographer for October 2018 is Kristof Göttling.
Photography has been my passion and daily companion for years (not just since yesterday). I was lucky to have the opportunity to learn editing tools like Photoshop and Lightroom back in school and to further expand these skills in my free time. I grabbed my camera, started taking pictures, and then editing and optimizing them afterwards. The urge to take photos turned into a passion, with me spending every spare moment to educate myself in this field. In 2014, I finally made the decision to turn this passion for photography into a profession. I first began as an employee, but I now proudly call myself an entrepreneur who passes on knowledge of photography and editing through workshops. I also consult for well-known companies in this field and contribute as an author to some of the biggest photography specialist journals in Germany.
Another passion of mine is traveling the world. I've been to numerous continents and different countries, and of course, my camera is always right here with me. This year I ended up in Salla, Lapland once again. I'd already been there during winter when everything was beautifully covered in snow. This time I was given the opportunity to discover this magnificent place place while the leaves were changing colors and falling to the ground. The following three pictures will take you on a little journey through this gorgeous and untouched part of Finland.
Here are my top 3 pics with tips:
1. Who doesn't dream of meeting Santa's loyal helpers?
In Salla, it's more than likely that you'll cross the paths of Rudolph and his friends at some point. You'll probably end up stopping your car because they're taking their sweet time to cross the street. It's beyond fascinating to see these animals you've only heard about in Christmas tales and carols in real life. If you want to get even closer, I highly recommend Salla Reindeer Park.
Try to take pictures of animals at their eye level, not from above. The ideal case would be to cover the foreground as well to create 3 layers or levels in total: foreground, subject, background. An open aperture is not the most important here. At this point, focal distance and the right distance to the subject is much more important.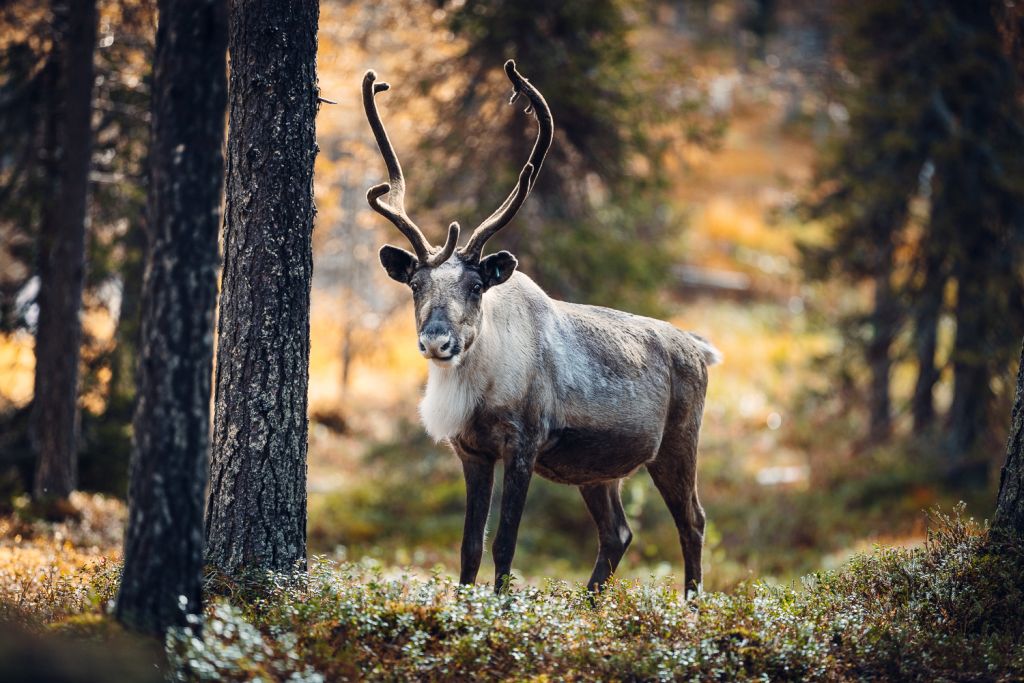 Photo by:
Kristof Göttling
2. All the small things
Lapland is probably one of the best spots to discover nature at its greatest. Autumn in Salla is a colorful spectacle that makes you want to stop in your tracks and start taking pictures literally everywhere. You'll soon realize that it's often the smallest things that lead to the best photos. Just like this tiny mushroom. I hadn't seen a mushroom with this intense fire red color since my early childhood. That's why I had to capture this memory in a photograph.
When it comes to pictures like this, you should make use of an open aperture to separate the subject from the fore- and backgrounds. Take your time to find the right angle. The goal is to portray the subject from its best side. When editing, try to bring out the complimentary contrast even more.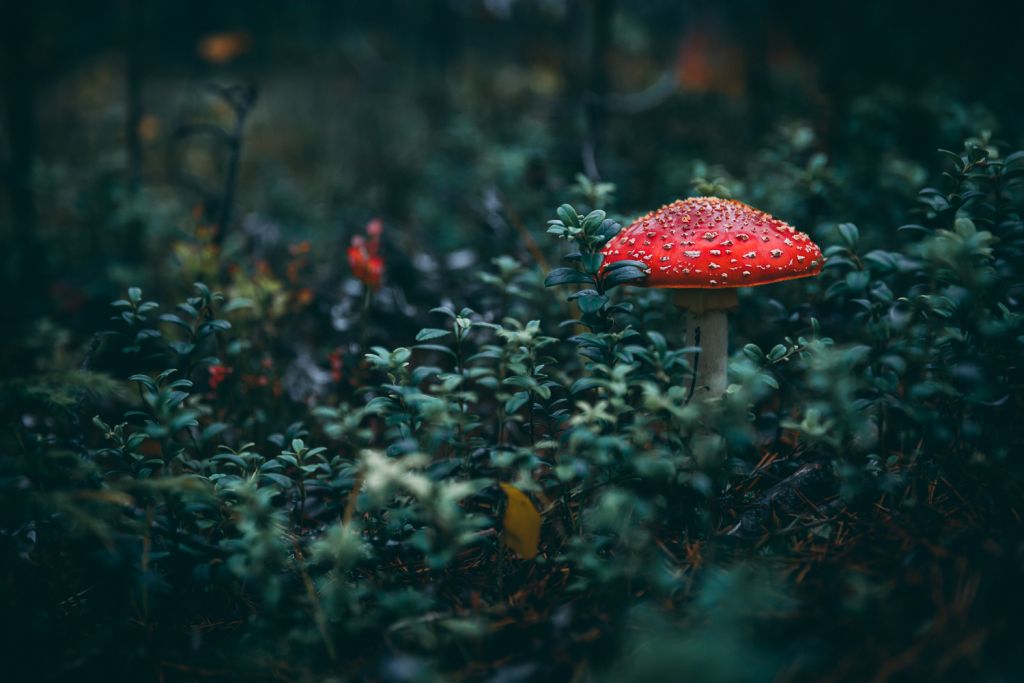 Photo by:
Kristof Göttling
3. You'll hardly believe your eyes
In my opinion, the Northern Lights are one of the most breathtaking phenomena this planet has to offer. Seeing them for the first time fills you with such joy … it's hard to explain. My girlfriend's eyes filled with tears upon seeing the Lights dance in the night sky. Salla offers the best conditions to see and capture the auroras: extremely dark nights without any light pollution and endless landscapes. A clear sky helps you see the Lights even better. That's why it's helpful to check the weather before heading out to chase them. If everything goes right, you can see auroras and thousands of bright shining stars all across the sky. As I said: sometimes its hard to believe what mother nature has in stock.
You might assume that long exposure times are a must when photographing the Northern Lights. However, the solution is actually to crank up the ISO and then reduce the noise afterward. A lake is always great in combination with the Northern Lights, as the reflections make the pictures extraordinary.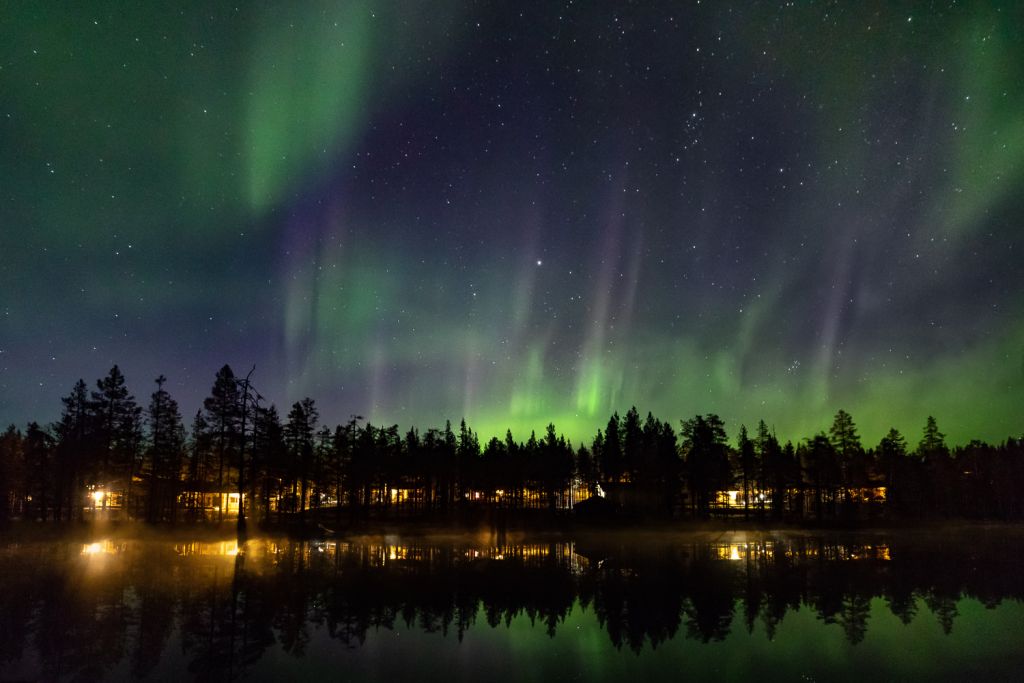 Photo by:
Kristof Göttling
I could go on and on and show you hundreds of pictures of my trips to Lapland. This place has so much to offer and simply sweeps you off your feet with its beauty. What makes the experience even greater is the wonderful people, who always warmly welcome you. Thank you, Lapland, for this special time and all the great memories. I will be back!