We feature a new guest photographer every month, with their top 3 photo picks and professional tips for filming in Lapland. Our photographer for November 2018 is Iina Askonen.
If you said to me three years ago that I would be living today in Lapland and writing about myself as a photographer, I would have laughed out loud. But here I am. And I'm feeling lucky.
I started this adventure with my family about 1.5 years ago. We decided to move from southern Finland to Lapland for a year, to a small village in Pello, where I was born. We wanted to see and experience Lapland across all seasons. Lapland took up the challenge and showed us all its best. Fall was colorful, winter was magical, spring was sparkling, and summer—just as sunny and beautiful as in my childhood. And here I found my passion again—photography.
So, as you have probably guessed—the year passed by, and we are still here. I'm working for Original Lapland, a tourism development project, and I just started to study photography. My camera follows me everywhere, and this Arctic part of the world always offers something to shoot. If you would ask me now where I'm going to be in two years, I would say in a place where my heart belongs.
HERE ARE MY TOP 3 PICS WITH TIPS:
1. WONDER LIKE A CHILD
Nature is full of wonders to capture. Sometimes it's just pure magic. You'll just need to go and see for yourself. Slow down and wonder, just like a child. It doesn't matter if you don't have an expensive camera. Your smart phone can do the trick as well. Especially in macro photography, a smart phone sometimes works even better than a DSLR camera.
I took this photo with my smart phone about a year ago. We went for a walk and saw the frozen lake at night, and the ice was full of beautiful frost flowers. As if Elsa from Disney had visited our village and done her magic.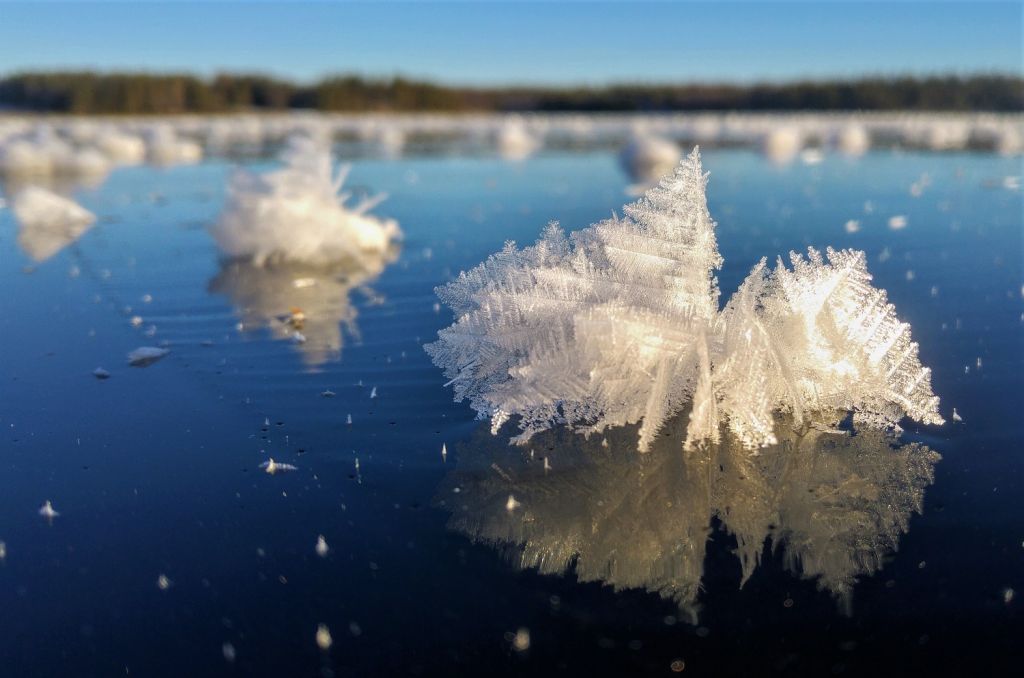 2. STOP AND GRAB THE MOMENT
I always have some sort of camera with me. Even the if weather seems bad or nothing interesting seems to be happening. Mother Nature can always have an ace up her sleeve. If your senses and eyes are open, you can notice and save the experience with your camera.
I took this photo on one foggy morning on my way to work. I was driving in the fog and just passing by this rock formation called Jaipaljukka in Pello. But then I noticed that the sun was up and shining above the fog. I stopped my car and texted to work that I'm going to be a little late because I had to take some photos. (They are very understanding.)
I climbed up and just sat there alone with my camera and admired that beautiful scenery. That moment was definitely above ordinary and worth stopping for.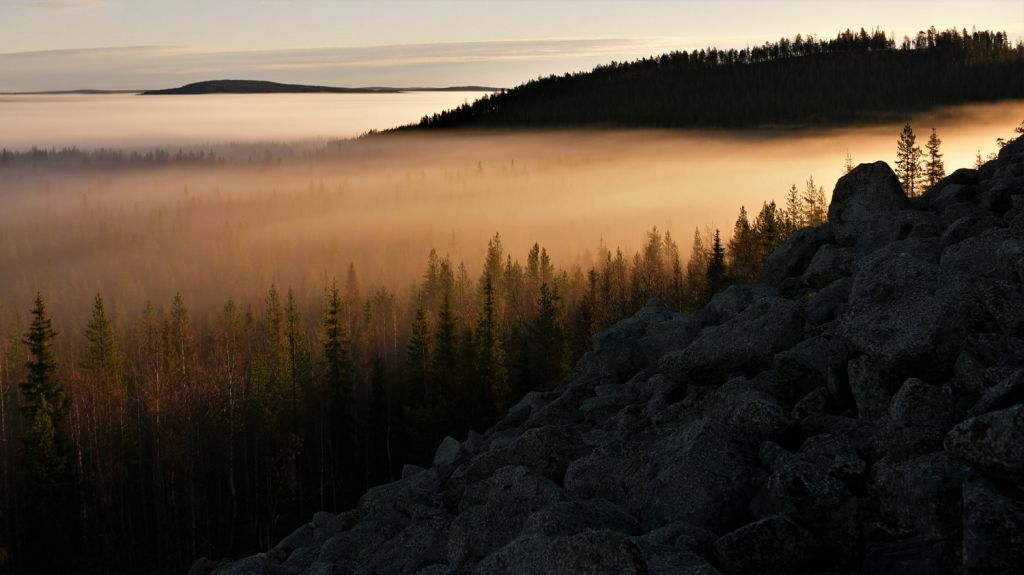 3. GO OUT AND SHOOT TONS OF PICTURES, ONE MIGHT JUST SURPRISE YOU
Canoeing and rowing are a great way to get close to wildlife. You move so quietly that you might even see a beaver doing his thing or witness a moose crossing the river.
This fall, we were rowing along a small river in the hopes of seeing beavers, but we only met this swan mother and her babies. She was flying around and checking us out many times along the way. I took tons of pictures and this one hit the target and captured the moment.