We are featuring a new guest photographer every month, with their top 3 photo picks and professional tips for filming in Lapland. Our photographer of September 2017 is Harri Tarvainen.
I was nine years old when I got my first own camera. It was yellow and black and I remember the sound of the charging flash. I held it in a fanny pack with all the other essentials one needs when shooting outdoors. It's funny how well I remember the camera and the feeling of photography giving the fact that I dropped it in the sea just a day after I got it.
Despite the tragic start, I got back into photography because of skateboarding and snowboarding. Both of these cultures are very visual and the representation is as crucial as the action on board itself. This kind of photography is a combination of documentary and art. I still find it to be the best school for solving visual problems, seeing the potential in the surrounding world and creativity in general.
I studied graphic design and photography in The University of Lapland in Rovaniemi and worked in an advertising agency. Work with advertising helped me to turn my photos from pretty pictures into a medium of communication and representation of ideas and emotions. There are many hidden codes in commercial photos and advertising, for example gender roles are rarely represented in words but many photos are based on them. I believe media and image literacy are really important at these times when commercial messages blend into news and facts vary depending on the source.
I've been shooting professionally for over ten years now. I'm at my best when shooting outdoors and I enjoy taking pictures promoting the beauty of the nature and culture of Finland. This northern country is still the most exotic place in the world and I'm glad many travelers think the same. With a camera hanging around my neck I feel like a traveler too and I'm able to see even the most familiar surroundings with a curious mind.
HERE ARE MY TOP 3 PICS WITH TIPS:
1. ROCKING THE TREES
It's only appropriate to begin with a snowboarding photo from my home resort Ruka. A snowboard photography asks quite a lot of know-how. A good photo should give you the info about the trick performed, where the rider is coming from, where the landing is and show the setting in the most aesthetic way. Snowboard photography is a creative problem solving process. Many times it's well planned with the snowboarder, tested for different angles and light conditions and lit with numerous flashes. When everything goes like planned the result is more than just a document of a trick performed.
TIP: Create pictures in your head.
If you have a shot or two visualized in your head it's easier to start working. Envisioning helps you to solve the problems before they even occur. If you know you will be shooting with low light conditions you know you'll need a tripod. If you are taking your model into a green forest you can take a red beanie with you in case you want to play with the complementary colors.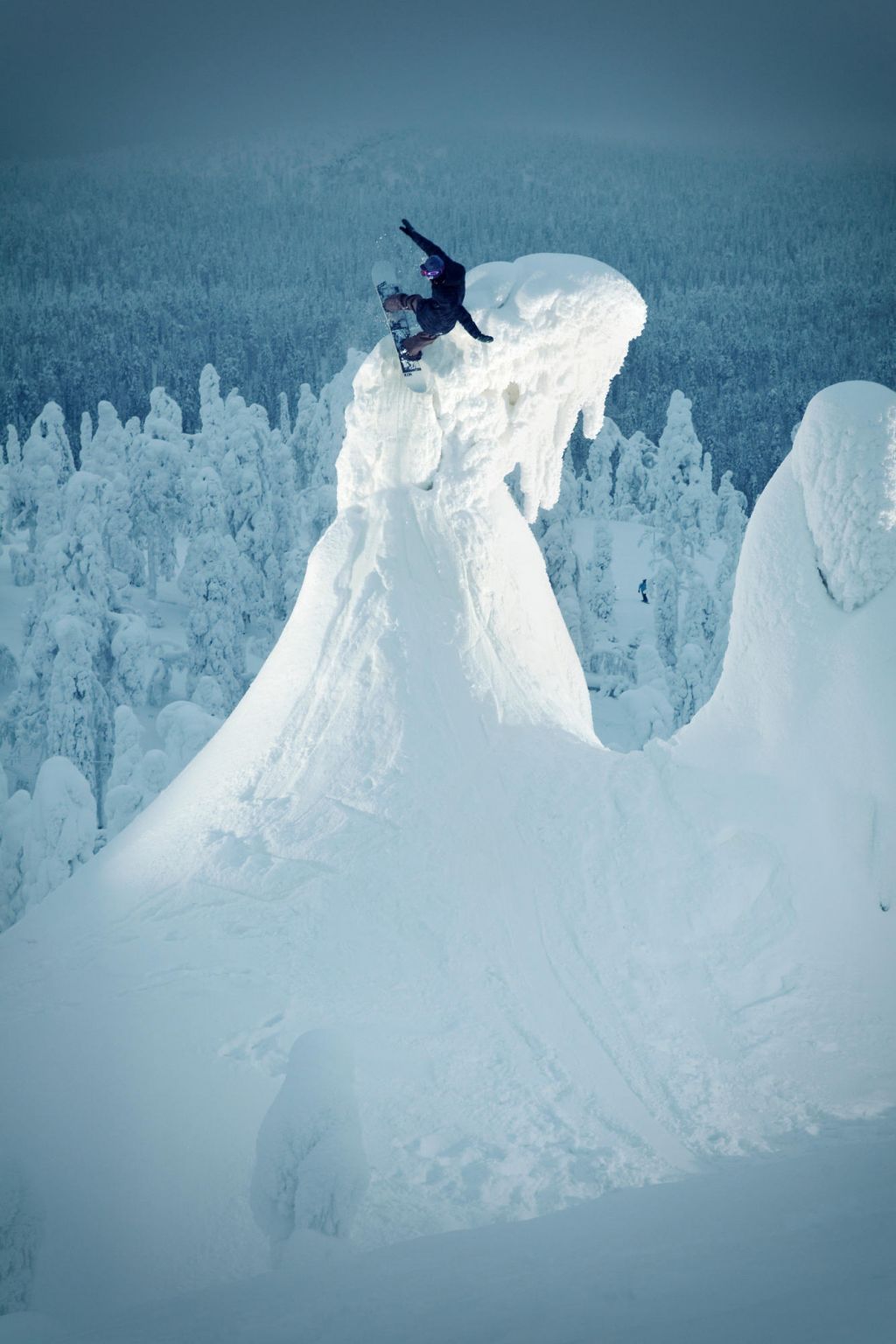 2. CREATED BY ACCIDENT
This shot is one of my favorites, not because it's visual merits but because of the way it was born.
I was shooting the hand that touches water in vertical composition, but as it is, the screen in the camera is horizontal and it rotated my photo 90 degrees into a landscape composition. As soon as I saw it I felt like the idea of the photo came alive. The horizontal composition makes it look like it's a connection between two different dimensions. I'd like to say it was my artistic vision, but the truth is that the camera presented the idea to me! I feel like my best photos are often partly created by accident. There's always a factor of luck that gives something unique for the photo. But I probably should not tell it to my clients!
TIP: Go withe the flow.
Even if it's good to pre-visualize and plan a shot or two in advance, You should always be open for the moment. If the conditions are perfect and the moment comes, knowing the basic rules of image composition will improve the outcome for sure! Don't be afraid to shoot bad frames. It doesn't matter if there's 99 missed shots if there's one great shot in your memory card at the end of the day.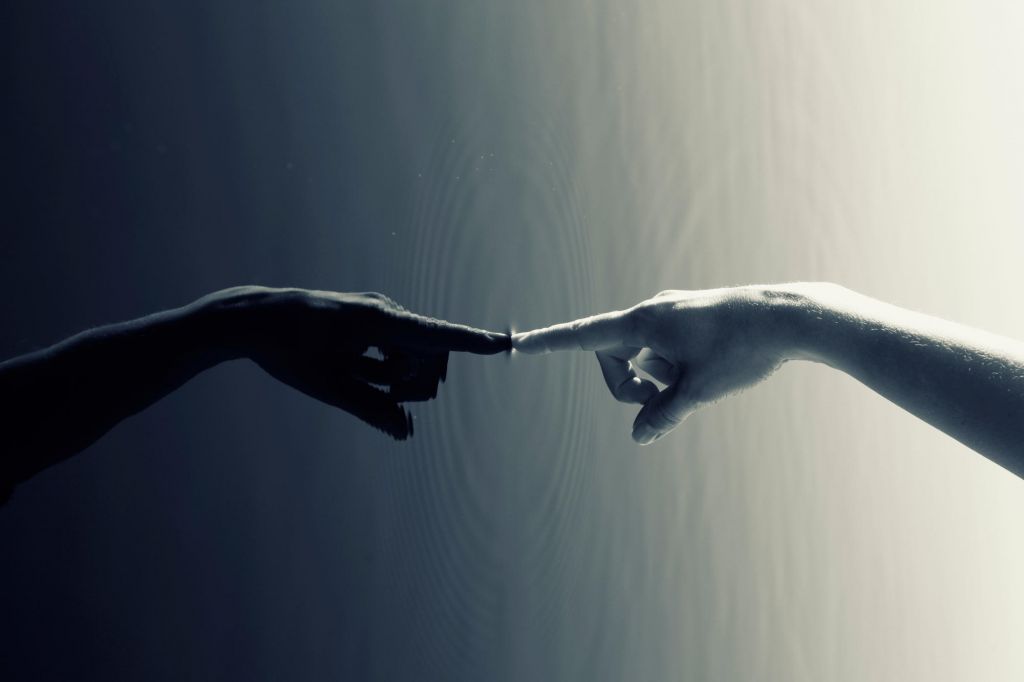 3. PHOTOGRAPHY WITH YOUR BEST FRIEND
The best way to kill a good hobby is to turn it into a profession.
For many years I couldn't take the big camera with me when I went camping or on vacations. With the professional gear in my hands I felt like I was just working. Three years ago our lives changed when a curly coated retriever Kaffe joined our team and shooting with Kaffe brought the hobbyist photograper in me back to life.
It might sound silly that I wake up in the middle of the night and climb on top of a fell just to get a shot of Kaffe and then post it on his Instagram. Yes, he indeed has his own Instagram. But the best thing is this: Many times my vision is not working and I don´t get the photo I had on my mind. Even with no beautiful photo to show I never feel like the effort was for nothing. When you are out with your dog the time spent together is always more precious than the photo of it.
TIP: Get to know your hoods.
The most exotic locations might be found right on your door steps. If you visit the same place frequently You'll learn how the light works there and how it changes in different seasons.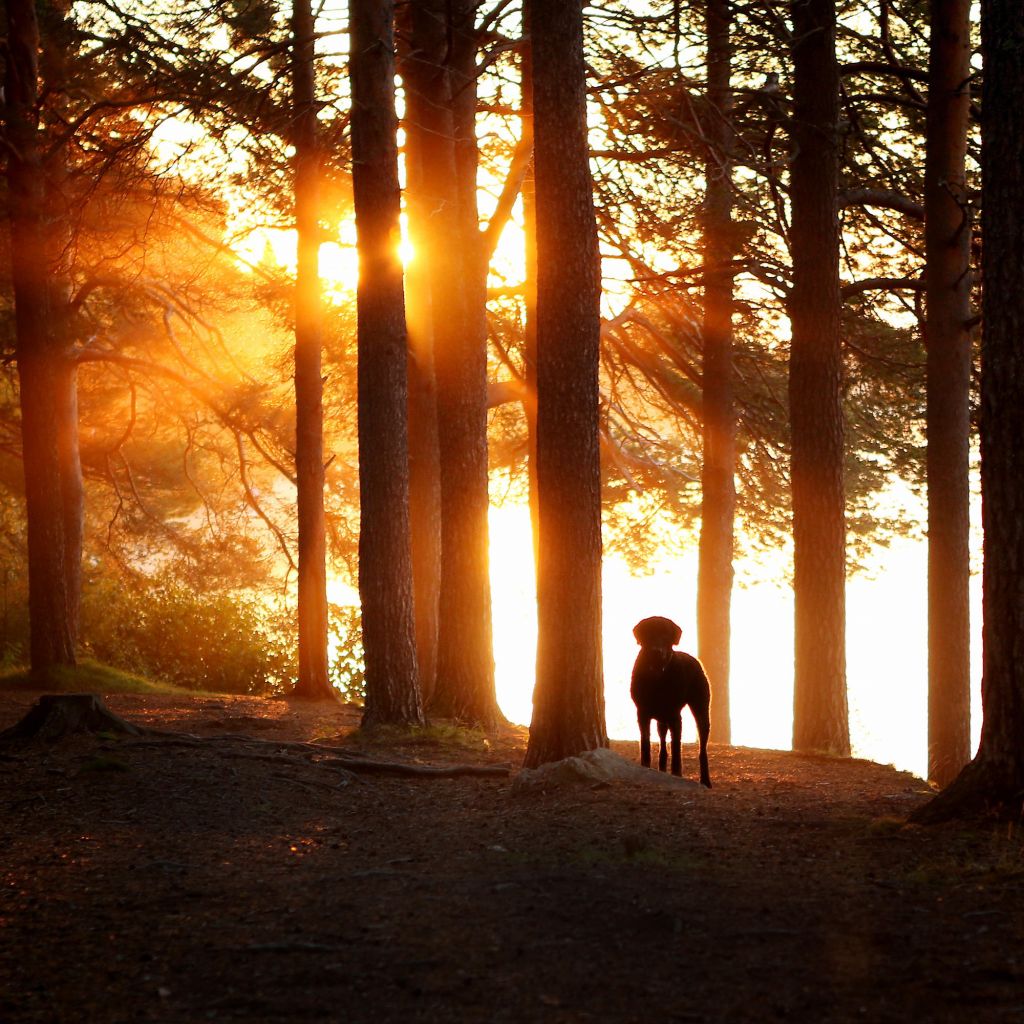 EXTRA TIP:
Be inspired. There's no better way to grow as a photographer than following the steps of the masters. Many times I get inspired by something I see on Instagram. When the conditions are right I try to create something similar myself. The outcome is never a copy but a combination of the original idea, my own creativity and chance – like all the best photos are!