Looking for romantic advice, facts about Arctic dating and mating, or maybe you want to plan a romantic getaway they'll never forget?
Anyone who's ever stood on a snow-kissed fell, hand in hand with their honey, looking out over the gentle colors of polar night, knows that Lapland is a land of beauty, romance, cold days and hot nights. Here are just some of the ways Lapland is made for lovers.
1. Local Romantics
Love is a lot like a campfire. After the first spark, you need to feed both to keep them alive and burning bright. And just like campfires, the people of Lapland know love.
Some couples prefer to express themselves in the silence and stillness of an Arctic evening. To lie in the snow under the waltzing Northern Lights, or cuddle up near the coals in a wilderness hut. Personal trainer Laura Peippo doesn't consider herself a romantic, but even she can't deny the beauty of the Midnight Sun over Lake Inari, the quiet bubble that allows you to be present and perceptive for each other.
Other Lapland lovers prefer action and movement, the thrill of wind whipping through your hair or the possibility of discovery. They wander the back roads of Lapland, or pan for gold, or enjoy a high-speed snowmobile chase across frozen rivers. Paula and Kimmo Ojanperä can't deny the sweetness of being together among the berry bushes, the perfect place for a wilderness proposal.
Check out our 8 Romantic Tips from Locals for more.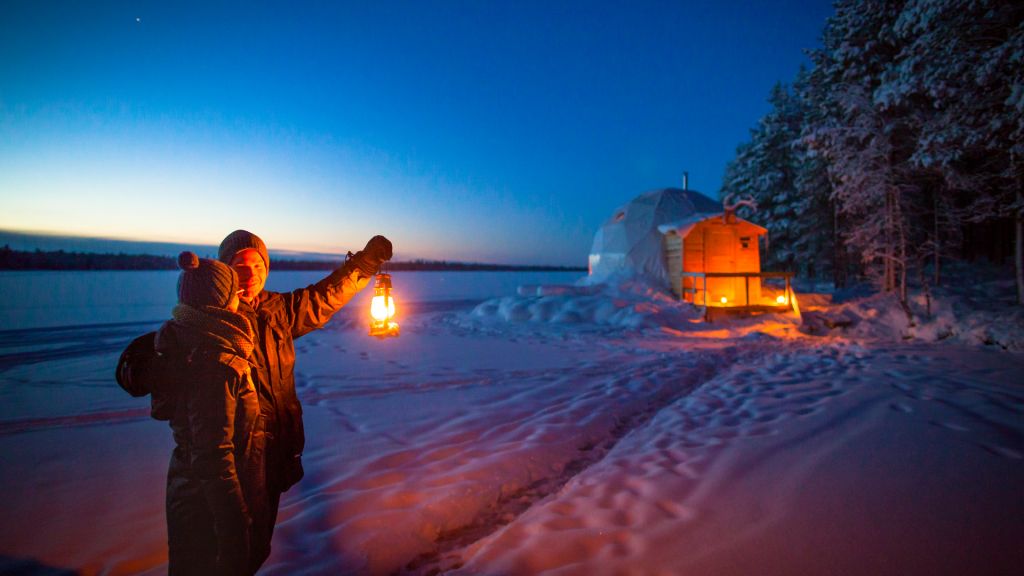 Photo by:
Antti Pietikäinen | Lapland Material Bank
2. Lovebirds & Long Nights
From pheromones to buzzing insects, love is literally in the air in Finnish Lapland. But the animals aren't the only ones that get in on the fun.
Mating seasons vary from species to species, but all summer long, you'll hear the sweet song of insects looking for companionship. Some, like mosquitoes, are just in it for a one-night stand. Come autumn, Lapland's most famous resident–reindeer–are ready for the action. Rutting season involves lots of grunting, antlers crashing, and to the victors go the prize. Not to be outdone by some antlers and stomping hooves, salmon also make their way to Lapland for a little love. Spawning season usually starts in September.
You can't have a population without a little copulation, and the people of Lapland have lots of ways to express their interest. Sámi people, for example, proudly display their marital status with their clothing accessories. Those who live together without being married are often referred to as a wolf pair–which could be seen as a compliment. Wolves often mate for life. And for those Lapland lovers who want a little boost in the bedroom, it's well-known that a hint of rose root or a taste of powdered antler can be just the spice you were looking for.
Learn more about mating and dating in Lapland.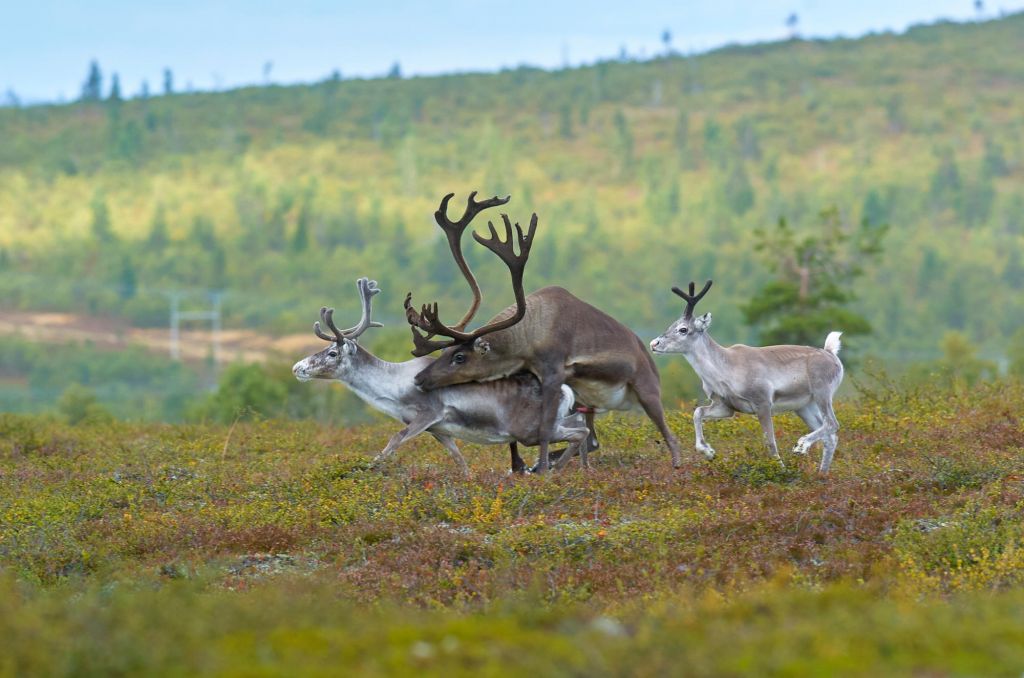 3. Hard-earned Roses
If you're a fan of romance, you probably love The Bachelor. And in 2017, The Bachelor loved Lapland. For the 21st season finale, Nick Viall brought his remaining romantic candidates to the Arctic for a few cold days and warm nights. The cast enjoyed snowflakes and stolen kisses among the beautiful wilderness around Rovaniemi. They stayed at the Lapland Hotel Bear's Lodge, just outside town.
Among their romantic adventures were visits to the riverside Lapland Hotel Ounasvaara Chalets and the Villa Niemelä. When it came time to reveal Nick's final choice, they filmed among the bear skins and reindeer pelts in the rustic hall at Poropirtti Lodge.
Check out our article on the Bachelor season 21 finale, filmed in Finnish Lapland.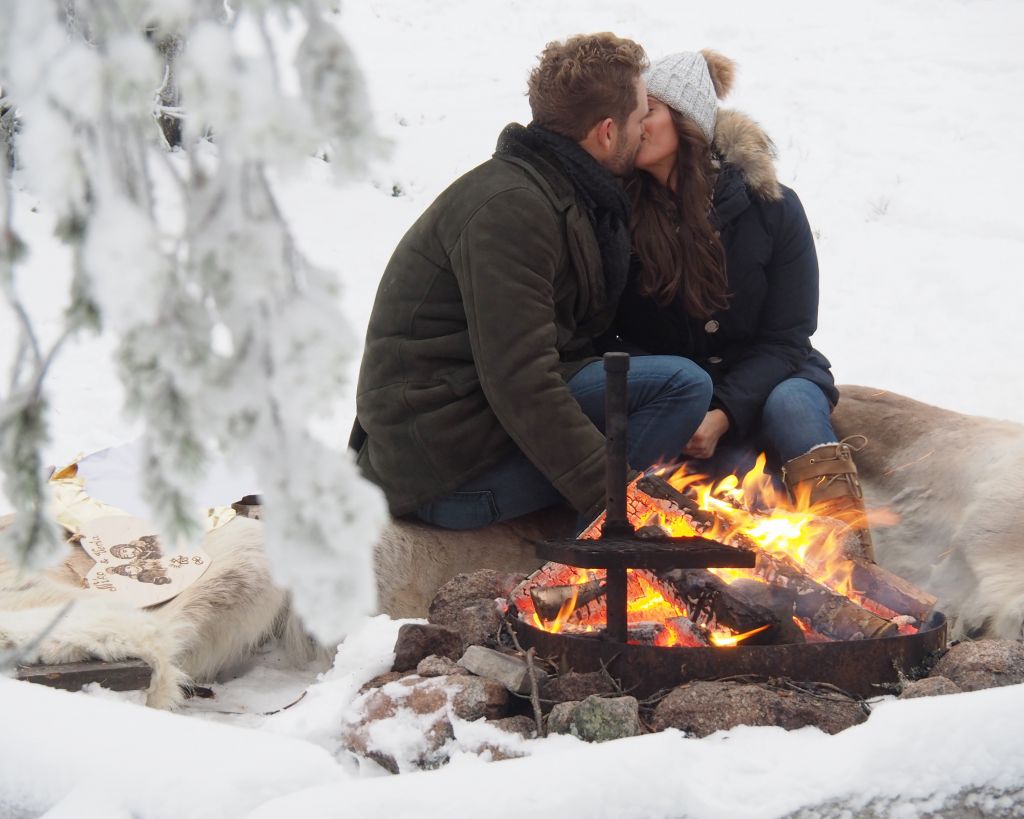 4. Wedding at the Top of the World
Let's say you visit Lapland with the love of your life, and at the right moment, you drop to one knee and pop the big question. What next?
Lapland's own romantic hero Erkki Parkkinen has the answer. The mayor of Salla has a penchant for setting up weddings in unique places, at unexpected times, to ensure your big day is one you'll never forget. For Erkki, officiating at weddings allows him to be a part of one of the most important moments in two people's lives.
Part of what makes Erkki's ceremonies unique is how he approaches the weddings, tailoring the events to the special couple. He can conduct the ceremony in 7 languages, and he's married people from all around the world, sometimes in front of an audience that doesn't even know they're in a wedding!
Erkki is not daunted by making each wedding as special as possible, whether that means climbing up fells, climbing down ravines, officiating in ice chapels or even rickety wooden lean-tos in the middle of the forest. Whatever it takes to make the wedding right, Erkki doesn't balk.
Meet our romantic hero, Erkki Parkkinen.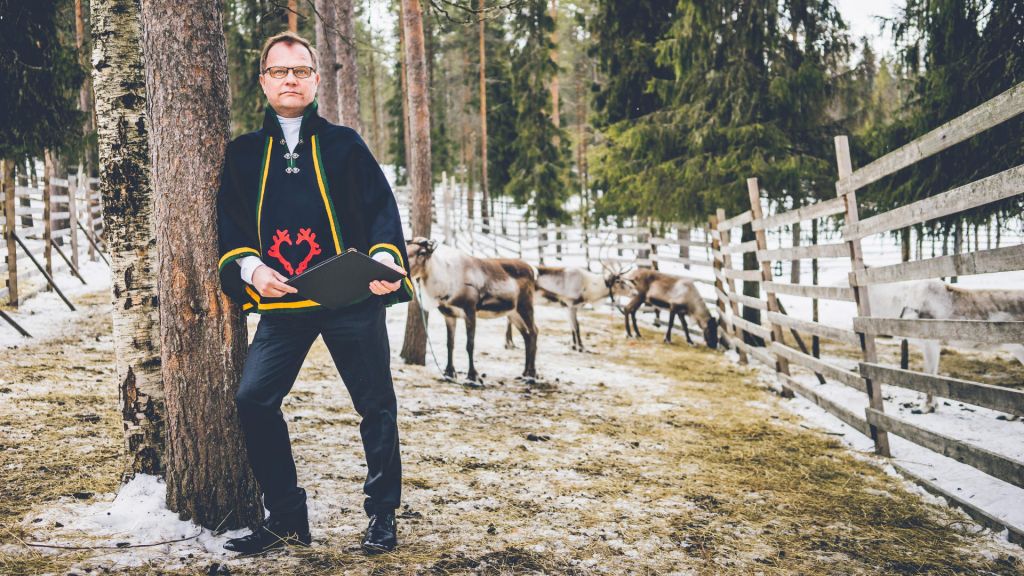 5. Arctic Honeymoon
A honeymoon in Lapland is unlike anything else in the world, from the epic winter wilderness to the warm nights in log cabins. Here are some of our suggestions for the most romantic honeymoon you can imagine.
The sauna is a place of quiet reflection and bare skin, knees touching knees. All that steam and sweat and stolen glances … it's no surprise what comes next. Dinner, of course. 😉 Enjoy the taste of Arctic ingredients, especially prepared just for you, Lapland lovers.
After a long night of cuddling for warmth (and other reasons), get yourselves on snowmobiles and head into the pink heart of the polar night, clambering up fells and twisting through dark forests and letting loose on the long straight frozen river trails.