Looking for the Midnight Sun? In Lapland, 24 hours of daylight from May to August creates the perfect season for Arctic exploration and summer fun during the Nightless Night.
In mid-May, a curious thing happens in northern Finland. Instead of setting like a normal sun, ours just dips towards the horizon for a while, maybe hides behind a tree or two, and then begins rising again. For the next few months, the sun stays in the sky. It blesses the plants, animals and people of the north with its warmth and energy. We call it the Midnight Sun, the Nightless Night, and it's the best time to experience, explore and enjoy Lapland.
How to enjoy the Midnight Sun
Enjoying the 24 hours of daylight is as easy as stepping outside. Here's a few ways you can have fun under the Sun That Never Sets.
Midnight Sun and Summer Activities
The Nightless Night has a curious effect, minimizing your need for sleep and maximizing the possibilities for summer fun.
In the Land of the Midnight Sun, this is when you head to the forest trails for a day of hiking. Or you strap on a helmet and spin some gears. There's no right or wrong way to enjoy Lapland in the summer.
How to photograph the Midnight Sun
An old photographers' trick is to use the sunrise and sunset hours—the Golden Hours—for a thick, warm light that looks the way memories feel. Instead of 60 minutes or so, the Midnight Sun can create hours of golden syrupy light, as the sun rolls around the horizon. We've put together some tips on how you can use the Midnight Sun to your photographic advantage.
Plan ahead– Before taking your first photo, find the right spot to shoot, with a nice view northward, where the Midnight Sun will be.
Use the foreground – A person, plant, anything that makes for a good image, is more interesting than just pointing your camera at the sun.
Wait for the moment – When the sun is low, you get the best soft golden light. Remember that true midnight is around 1am (because of daylight savings), and that the sun's position depends on how close to midsummer and how north you are.
Use the Midnight Sun in other photos – Besides getting the sun itself, the long golden hours are perfect for shooting … well, just about anything!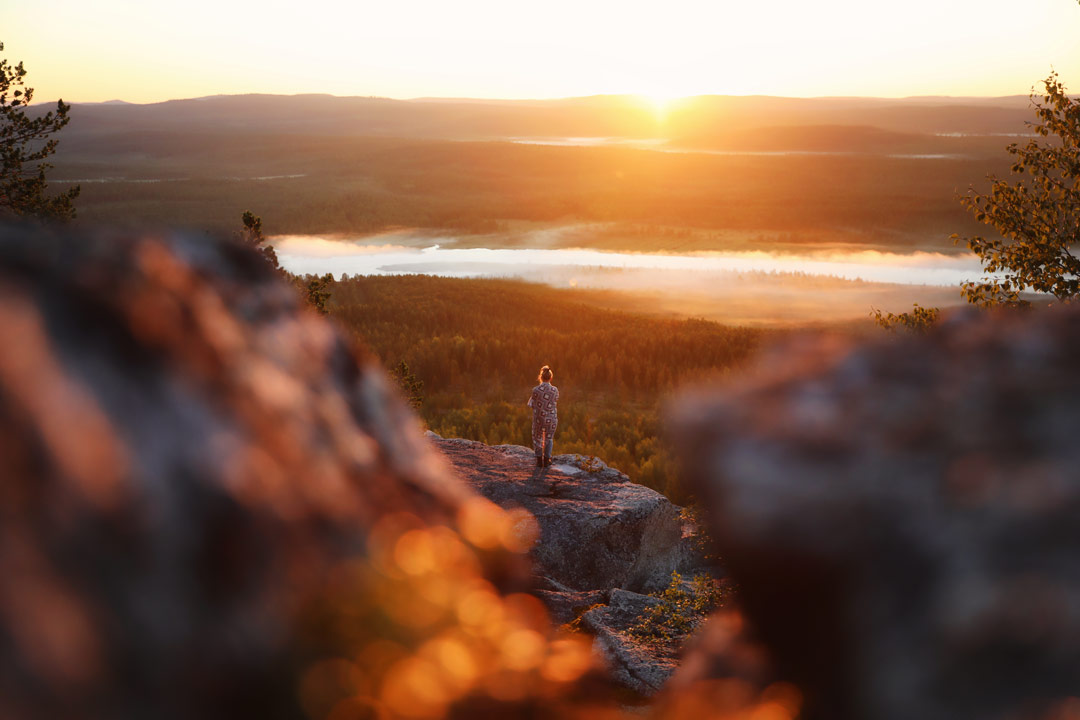 Photo by:
Harri Tarvainen | Visit FInland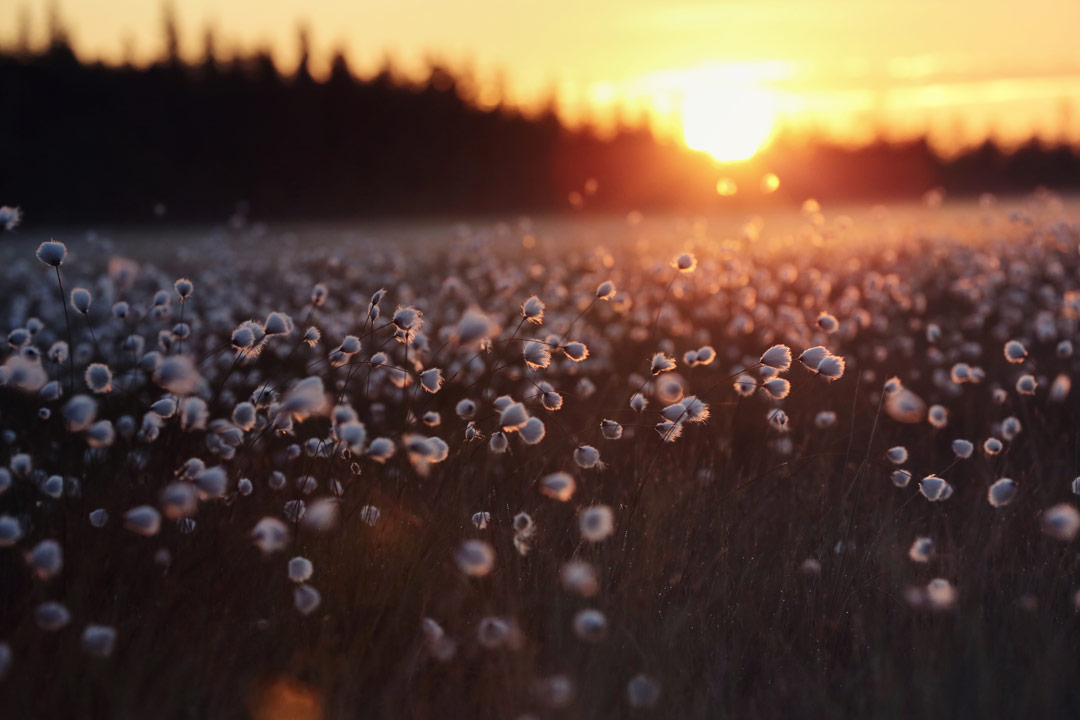 Photo by:
Harri Tarvainen | Visit Finland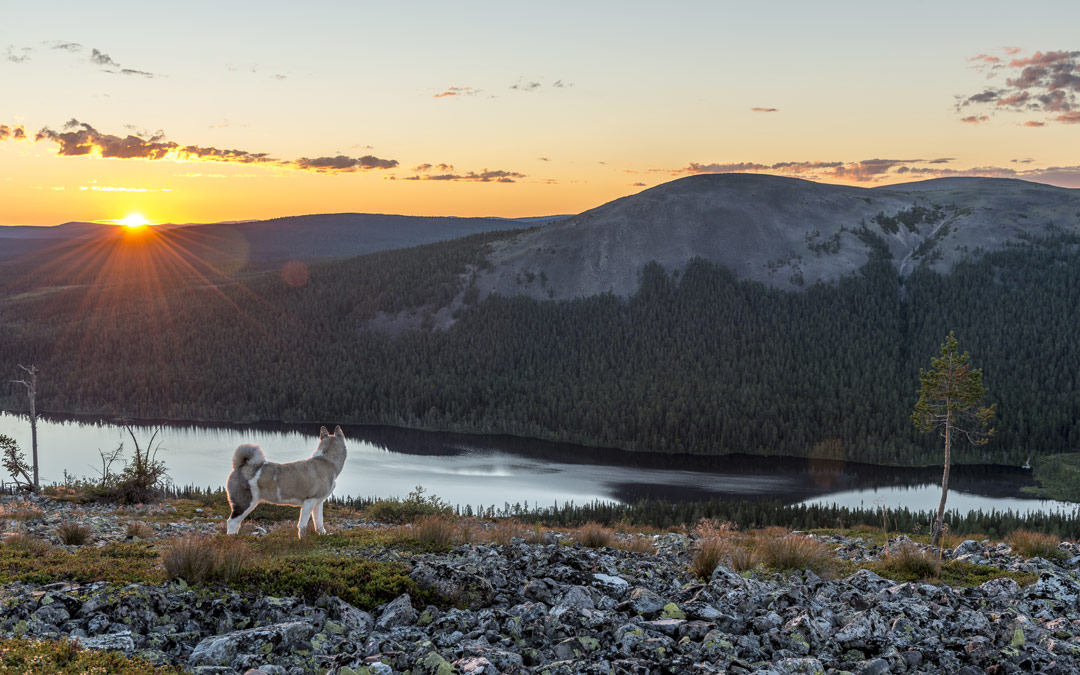 Photo by:
Markus Kiili | Visit Finland