We feature a new guest photographer every month, with their top 3 photo picks and professional tips for filming in Lapland. Our photographer of April 2018 is Juha Kauppinen, who says that photography is a lifelong project.
I don't have a fancy story about how I got my first camera when I was just a little kid with my milk teeth and how I later became a 3rd generation photographer. My grandpa was an artist but not even a single paintbrush stroke of that skill transferred to my DNA. Anyhow, I was born in deep Lapland – in Ivalo – where inspiring nature is part of everyday life. I spent my childhood and youth in nature doing regular things we do up here: trekking, canoeing, hunting and fishing. I can't imagine a better start for a life.
Let's fast forward to my mid-twenties when I was living in Tampere (aka Finland's Manchester) and city life was treating me fine. I started to hear Lapland calling me back. I decided to pack up my van and move to Kuusamo to become a wilderness guide. We had a versatile group of people in our class: From a policeman to a PhD in Philosophy and everything in between. When you spend a long time with a tight group of people, you learn a thing or two about life. But more importantly, I started to photograph at the time. There was a lot going on at college, and I liked documenting it. I let the others do the nasty stuff like moose skinning while I was taking photos. People tend to say that they are a bit shy about being photographed, but I know that everybody loves seeing pictures of themselves. So, my friends didn't mind always seeing me with a camera in my hand. That school was more about photography than guiding for me, so I suppose that launched me into a career in photography. In Kuusamo, I had a chance to hang out with some veterans of nature photography, and northeastern Finland is famous for its magnificent views. I was lucky to take pictures with the pros, and in fact I was the lens bearer of the grand old man of nature photography, Hannu Hautala. His go-to lens was a long white and heavy one, but as his back couldn't take it anymore, I was honored to do the job. At the time, BBC was also filming their Frozen Planet series in the area, so I got to help them too. Kuusamo was good to me!
As I was more and more interested at taking photos, after the wilderness guide college I continued studying photography in Tornio. I felt like this is it, I need to make career out of this. I have to thank the man of journalism Pasi Ruotsalainen, who let me take photos for his travel magazine, even though my hands weren't that steady, and I still had a lot to learn. I got to travel around Lapland meeting and visiting interesting people and places that would have been a no-go without my camera. Also because of my camera, I ended up photographing weddings as well. You know … "You have a good camera, shoot our wedding." Toughest job on earth, but maybe one of the most rewarding. This was a time when travelling and other businesses started to grow in the area. I started to specialize … I specialized in diversity, and that is probably the reason why it stays fresh. Later in my life, I finished my special photography exam, and I still don't know anything; photography is a life-long project.
Photography as a lifestyle is very diverse. There's never a moment when you have nothing to do. If you don't have a gig to go to, you still have the +300k photos in your computer to go back to. When you don't feel like working with the computer, nature won't run out of things to be photographed any time soon. Though I have traveled and lived abroad, my hometown Ivalo still feels like the sweet spot. It is not too hot here, nature is spectacular, and there is a huge smorgasbord of events to take part in. This means there is so much to do yet so little time.
Here are my top 3 pics with tips:
1. It's always a good time to take pictures
Here we are canoeing on the Ivalo river in 2017. Luckily I decided to fly the drone, and the dunes under water gained a whole new dimension. Once you are in nature, you should never be too busy to not have enough time to take some pictures. On one canoeing trip, 3 out of 4 canoes fell over in the same rapids but we all survived. I am still regretting that I didn't pick up the camera at that moment.
Tip: Take pictures even if your companions might be complaining it's not a good moment or you need to go already. They will later agree with you once looking through the photos by the campfire with warm cup of coffee in their hands.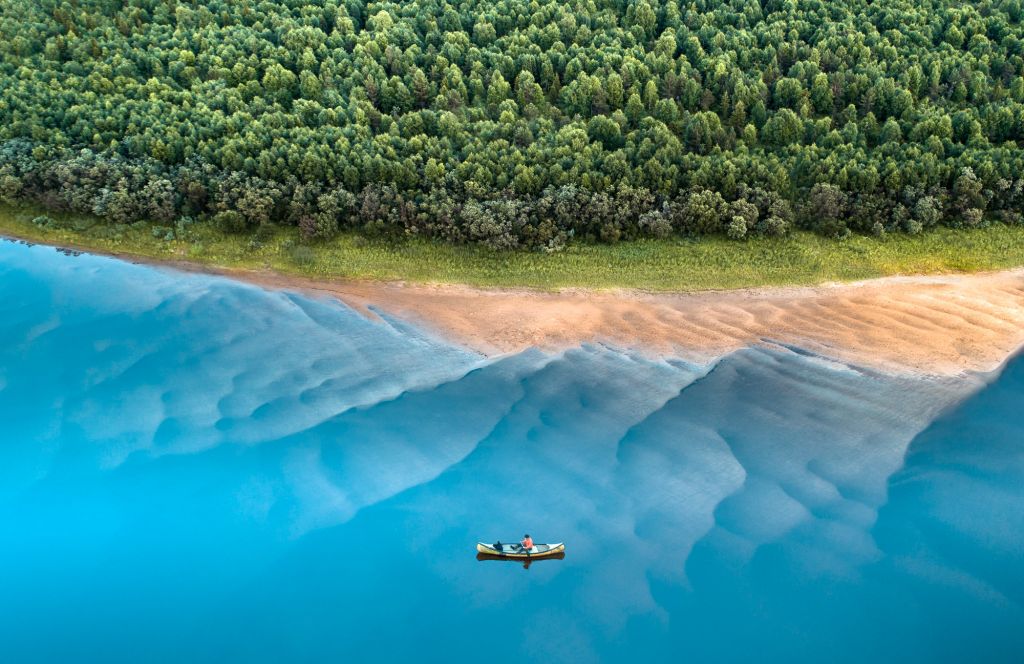 2. There is no such thing as bad weather
A Japanese wedding couple in Lapland during springtime a couple of weeks ago. The weather was sweet but cold and windy. Especially in wedding photography, people are willing to stretch, at least brides. It is ok to push a little when you are taking pictures as the suffering is short-lived but the photos last forever.
Tip: I just love it when it gets rougher – I mean the weather. Dress accordingly and make sure you have good snacks with you. Nothing is more useless than a hungry and shivering photographer.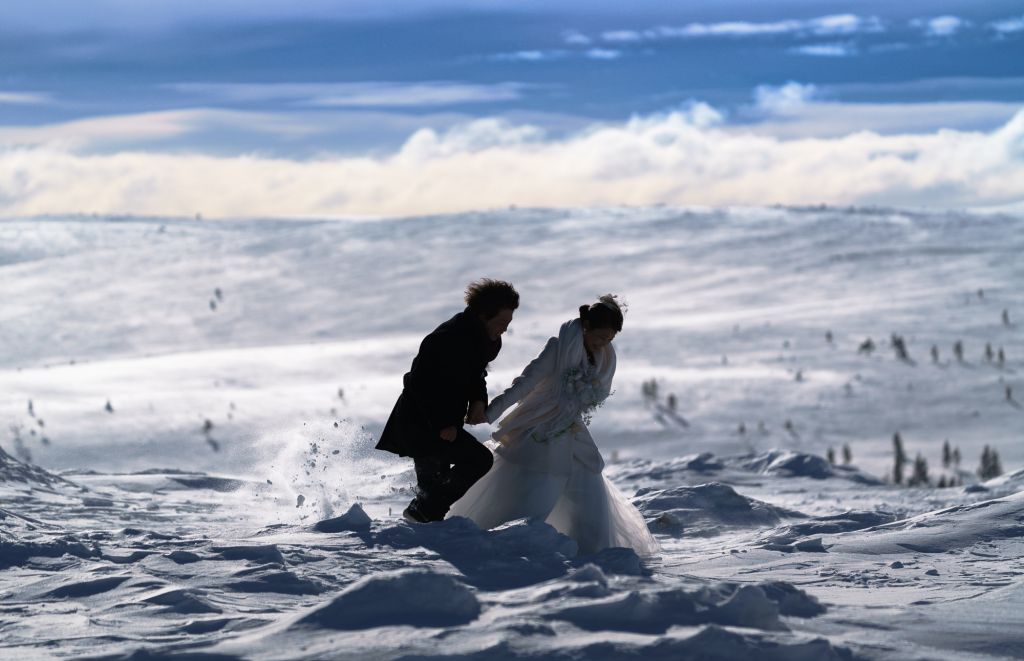 3. Be brave and go beyond
I am not the kind of guy who wants to be in the spotlight, yet there I was on stage at Ivalo Rock in 2014 with the Swedish eurodance group E-Type. I wasn't allowed to be there and was eventually taken away, but at least I got some photos from a different perspective.
TIP: If it's prohibited to go somewhere, ask nicely and tell how much you need the photo. Or if you don't have enough time, just go and take the photo but don't tell anyone it was my idea. Usually it doesn't hurt anyone to get the shot.