Your first and last names don't need to begin with a K to visit and enjoy luxurious Lapland. Check out our new Kardashatastic bucket list, inspired by recent visits by TV & film stars.
Reality shows and Lapland go together like swimming pools and diamond earrings, selfies and trips to jail, cups of coffee and Viag … well, you get the idea. Finnish Lapland is as photogenic as it gets, and stars come from all over the world to film, feast and have fun. If you want to keep up with your favorite TV and film celebs, here's a bucket list full of excitement and experiences. And if drama is high on your list, go ahead and invite your ex and his current bae to join you!
Jacuzzi in the Snow
You've been in the hot tub for an hour, and you know you're gonna have to get out eventually. But every time you stand up, the wind caresses your neck, sending row after row of goosebumps down your arms and legs. So you sink back into the warm bubbles and pour yourself another glass of bubbly champagne. There's no hurry. The wintry snowscape stretching away from the frosted terrace isn't going anywhere. You enjoy winter however you want. #MoreBubblesPlease
Fairy Tale Ride
The snow-crowned trees glide by, hushed by the sound of the runners on the packed snow. Though there was sun only an hour ago, the sky is now dark on one side and a glorious pink on the other. The reindeer, his antlers as long as your arms, moves slowly through the deep Scandinavian forest. In the shadows between the distant trees, you imagine giddy elves leaping from hiding spot to hiding spot. This is the land of magic, of fairy tales.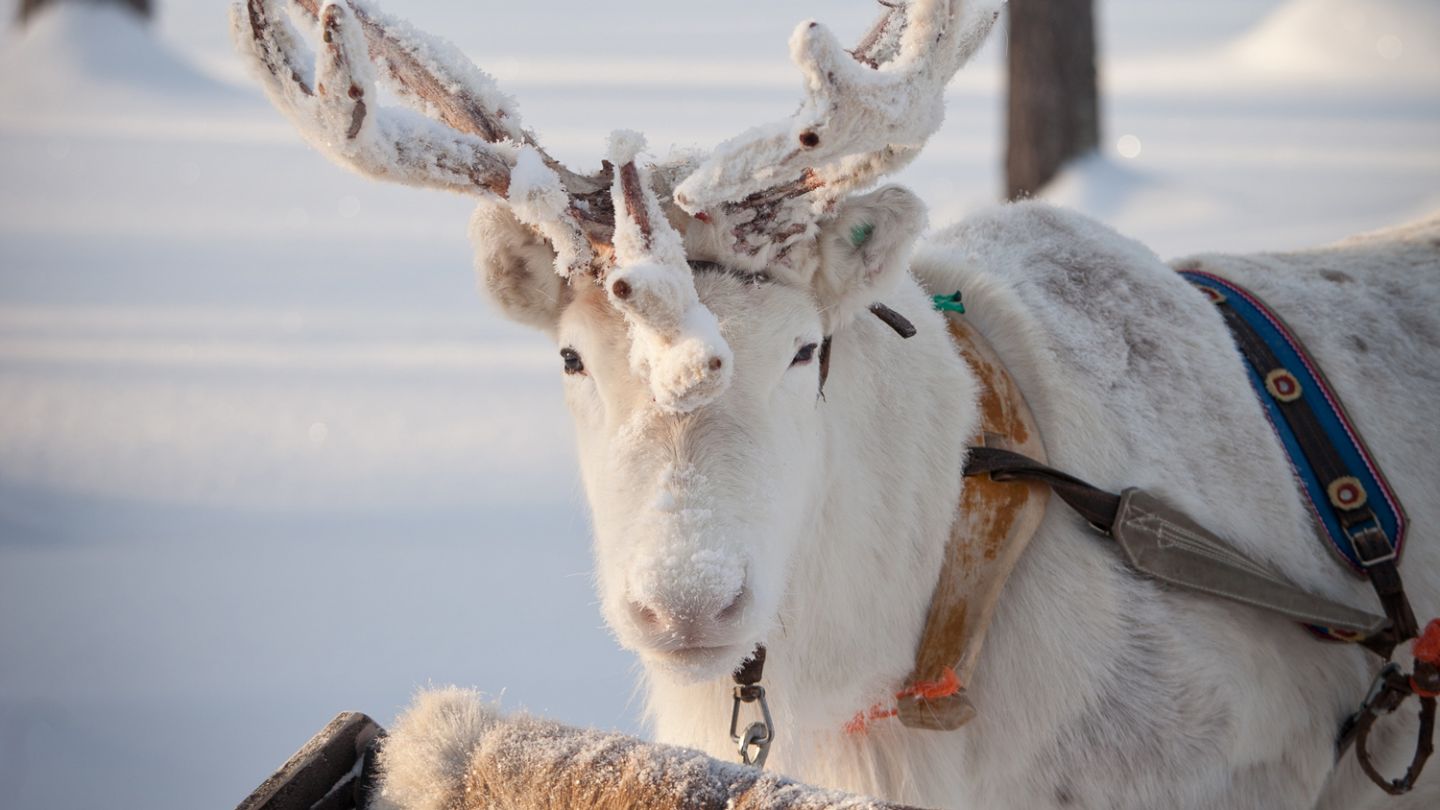 Photo by:
Lapland Safaris | Lapland Material Bank
Dark Skies
The sky beyond the floor-to-ceiling window in your room at the Arctic TreeHouse Hotel, featured in a recent episode of Keeping Up With the Kardashians, sparkles like 10 million diamonds in the night. You've never seen the Milky Way before, a ribbon of stars stretching from dark horizon to dark horizon. You hope for a glimmer, even a shimmer, of that tell-tale green, but tonight you might have to settle for the dazzling cosmos instead.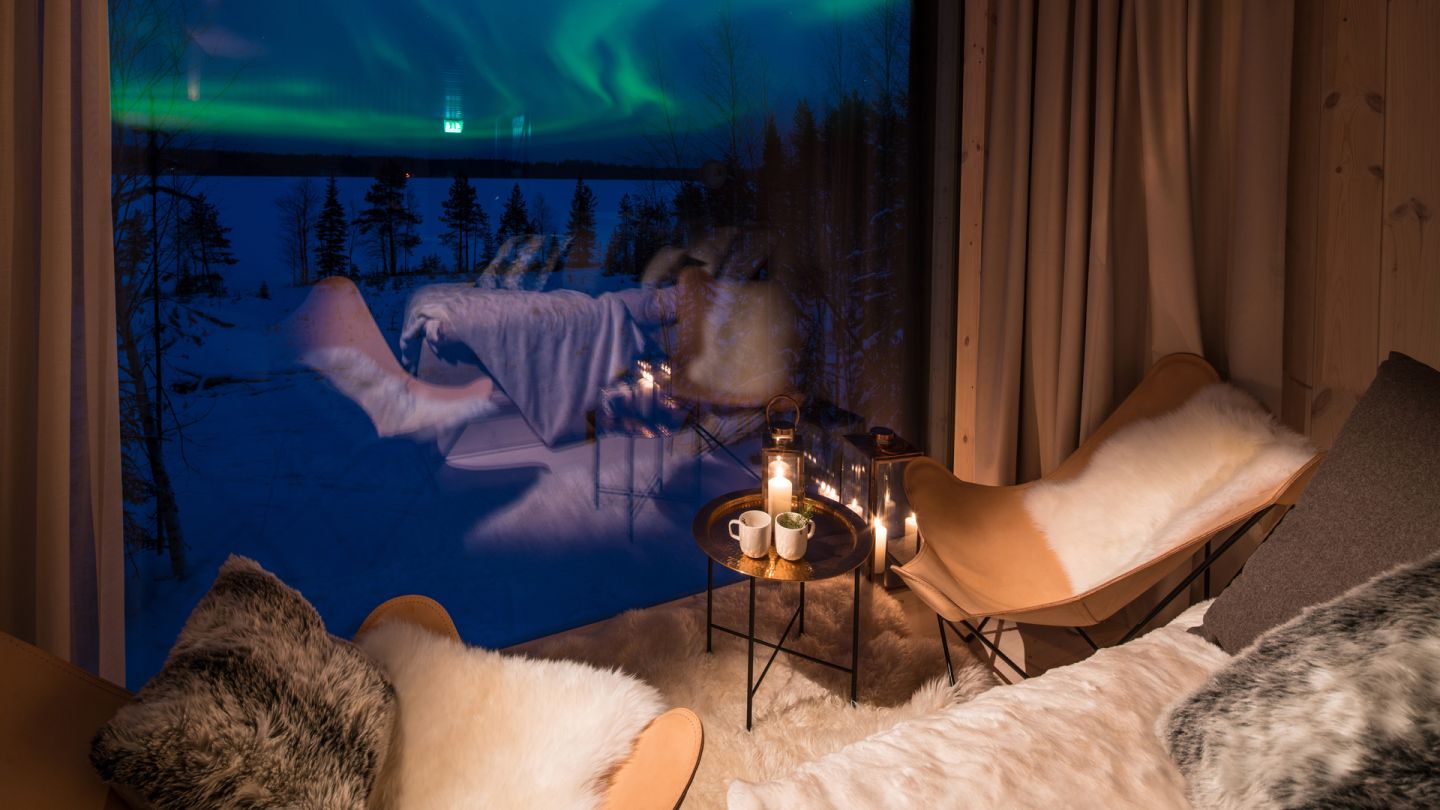 Photo by:
Arctic TreeHouse Hotel | Visit Finland
Float around
You've never before wondered how it feels to be an iceberg. But now, floating in a pond carved from the ice of a frozen river, your mind wanders. The water, almost black, tries its best to tickle your ears with its giggling, but your bright red suit keeps you toasty as a fresh smore. Above you, wisps of cloud like Santa's beard float in the bluest sky you've ever seen. You wonder what it's like to be a cloud.
Mush!
If reindeer rides are fairy tales, then husky rides are action flicks. The dogs jump, howl, bark and play in their harnesses, unable to contain their excitement. When the guide releases the break, they move as one, yearning to go faster, farther. The column of white, black, gray and brown fur surges forward, lapping up the track through a sparse Northern forest. Shivers run down your neck, and arms wrap tighter around you, as you take curves and corners with reckless abandon. When the ride finally comes to an end, the only thing you can say is, "Again?" with a hopeful smile.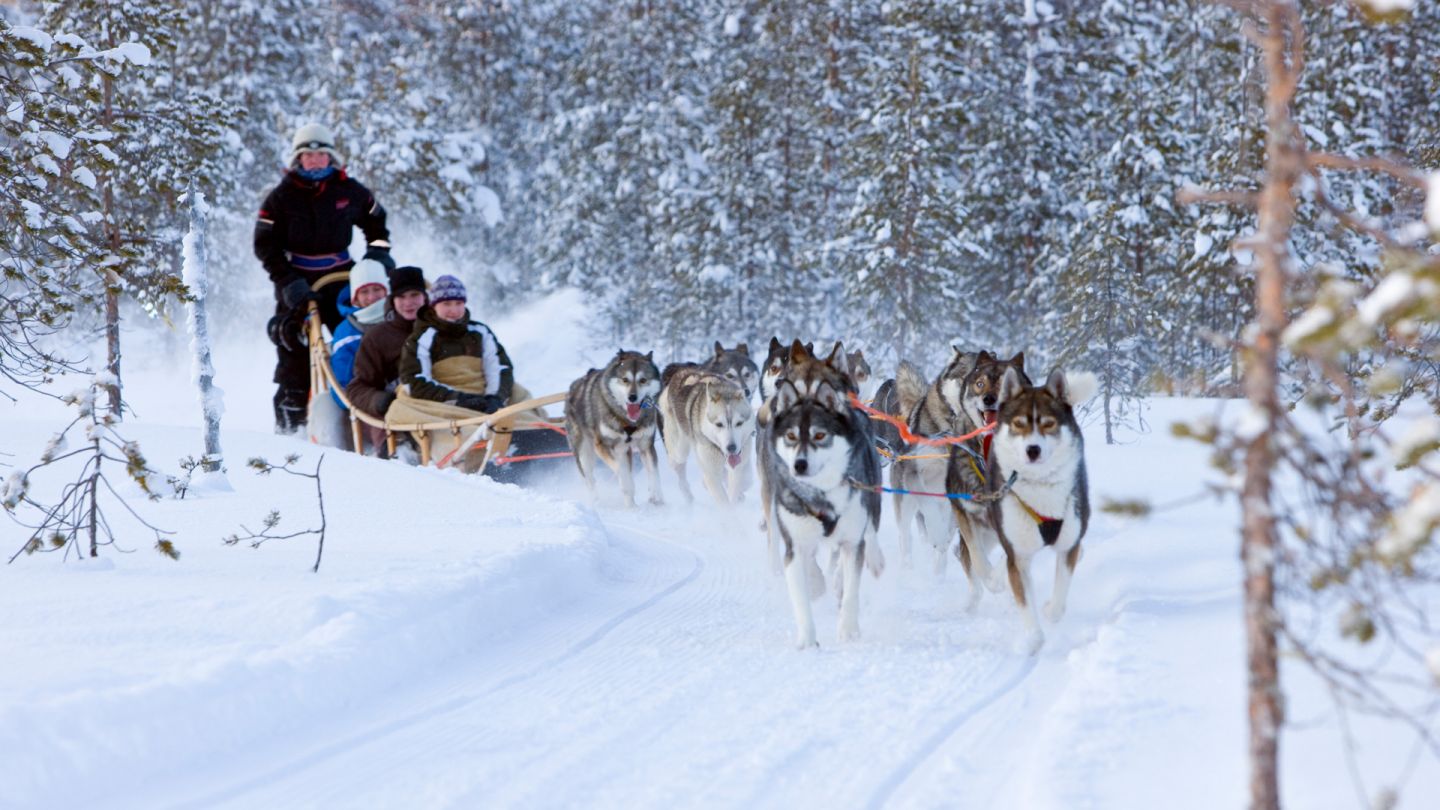 Photo by:
Visit Rovaniemi
Candles in the Darkness
You step inside the silent kota, a strange hybrid between a wooden hut and a teepee, though much larger than either. The air smells of meat cooking over open flame as you take your seat, a section of smooth log. The winter light through the window is weak, and the darkness inside the small restaurant is held at bay with a candle on every table and a small candelabra hanging from the peaked ceiling. 
Wait, you want me to swim where?
No, really. That's ice. That's a frozen river. You want me to get in there? Are you crazy? I don't care if it's the border between Norway and Finland. You can kiss the border between my legs and my back. That's. A. Frozen. River. Get off me. No, don't you dare … oh, mother of dragons, that is COLD. What's wrong with you? It's like a million needles of ice stabbing me all over … wait a second, that's … that's pretty nice. I can see my breath, and I can feel every part of my body, like … I've never been more alive. This is … okay, somebody take a picture.
Wait, you want me to get out? The sauna's too far. It's -22°F out there. It's only 34° in here. I'll stick around, thanks.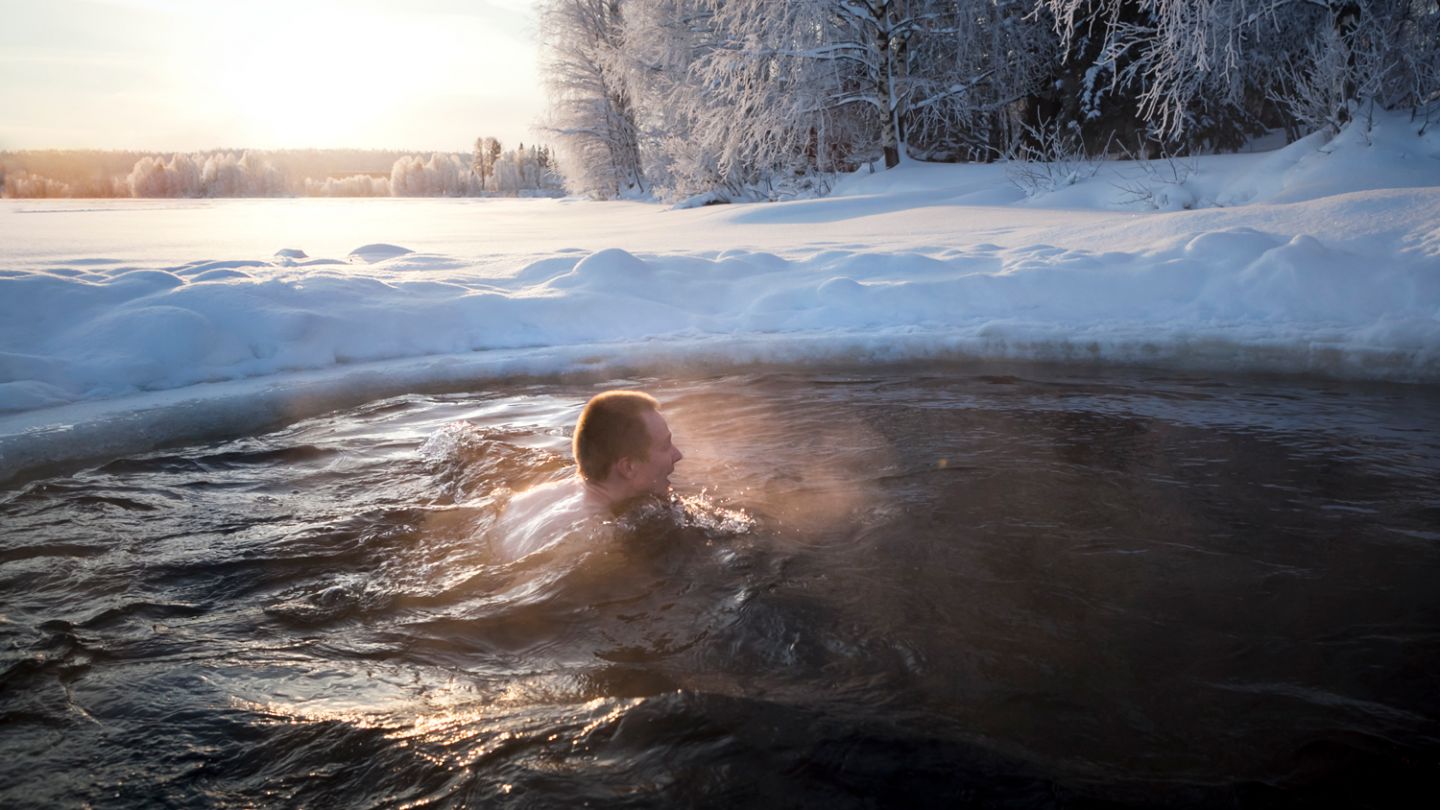 Photo by:
Anna Muotka | Lapland Material Bank
Meet an (Xmas) Icon
The most famous person in Lapland, probably all of Finland, is Santa Claus himself. At SantaPark's Joulukka, you can explore Santa's secret command center, work alongside his elves, and of course, sit down with the big guy himself and discuss matters of great importance … or just tell him what you hope to find under the Christmas tree this year. However you want to spend your time with Santa, you can get photos together, perfect for cards, or more likely, Instagram. #SantaClaus #MerryChristmas #SantaPark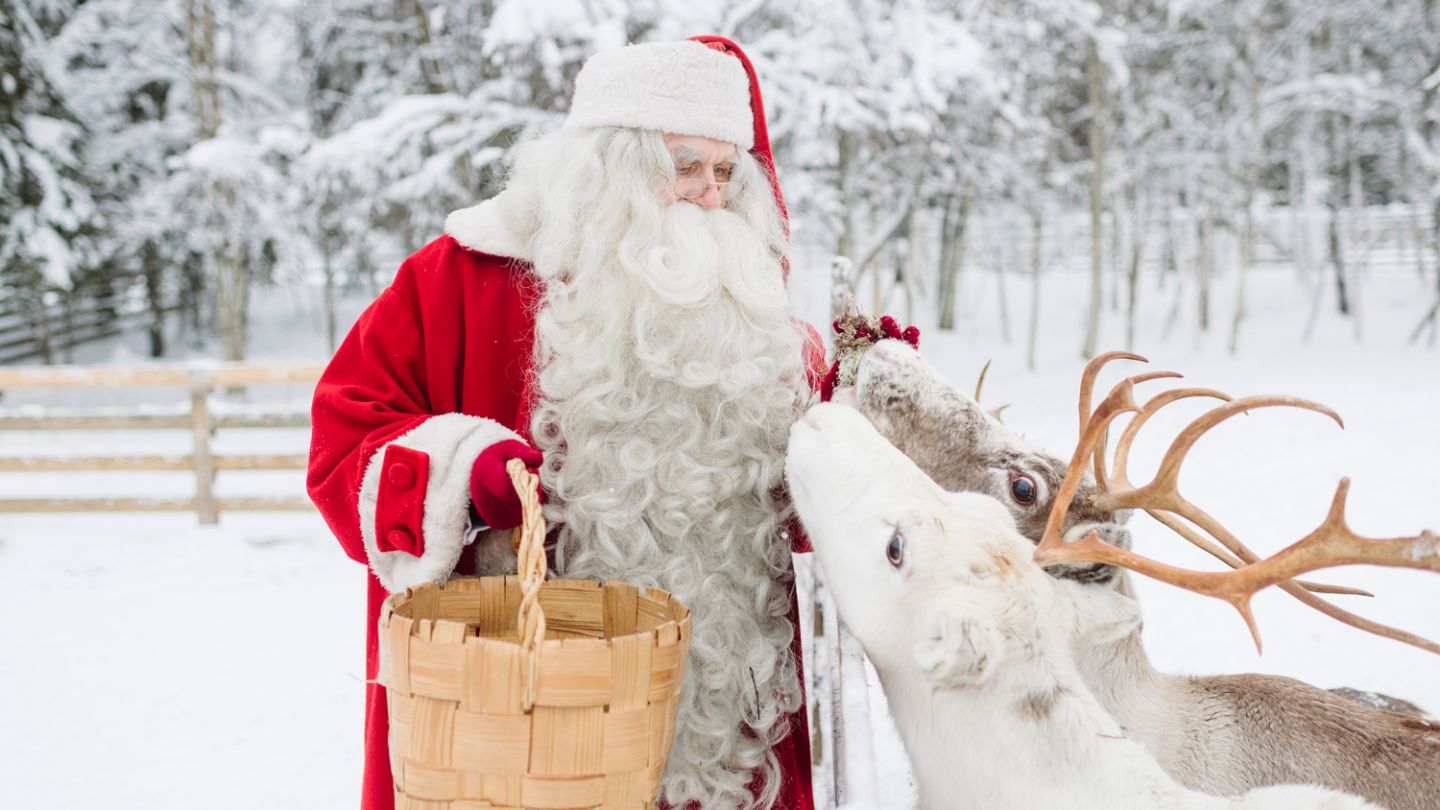 Photo by:
Visit Rovaniemi
Shopping? Yes please.
Some people might not associate the Arctic Circle with designer goods and boutique shops, but the 16 shopping bags your bae is lugging around beg to differ. You got reindeer leather purses at Santa Claus Village. Adorable Sámi winter shoes from the Siida Gift Shop. You loved the shopping center that overlooks the border between Finland and Sweden, and of course, you had to pop over to Ikea to see what a real Swedish Ikea looks like. And just when you thought you were all shopped out, you see an advertisement for the Pentik Outlet. Unique Lapland souvenirs for you and your loved ones is the cherry on the Lapland holiday cake.
Silent Spectacle
The large, round bed is warm, though there are spiky fingers of ice crawling up the glass sides of the stylish glass igloo. The dark sky over the frozen lake sparkles. Suddenly, like a soft snatch of song, a green haze appears in the distance. Any thoughts of sleep evaporate. This is why you're here, to see magic with your own eyes. You sit up and wait for the show to begin.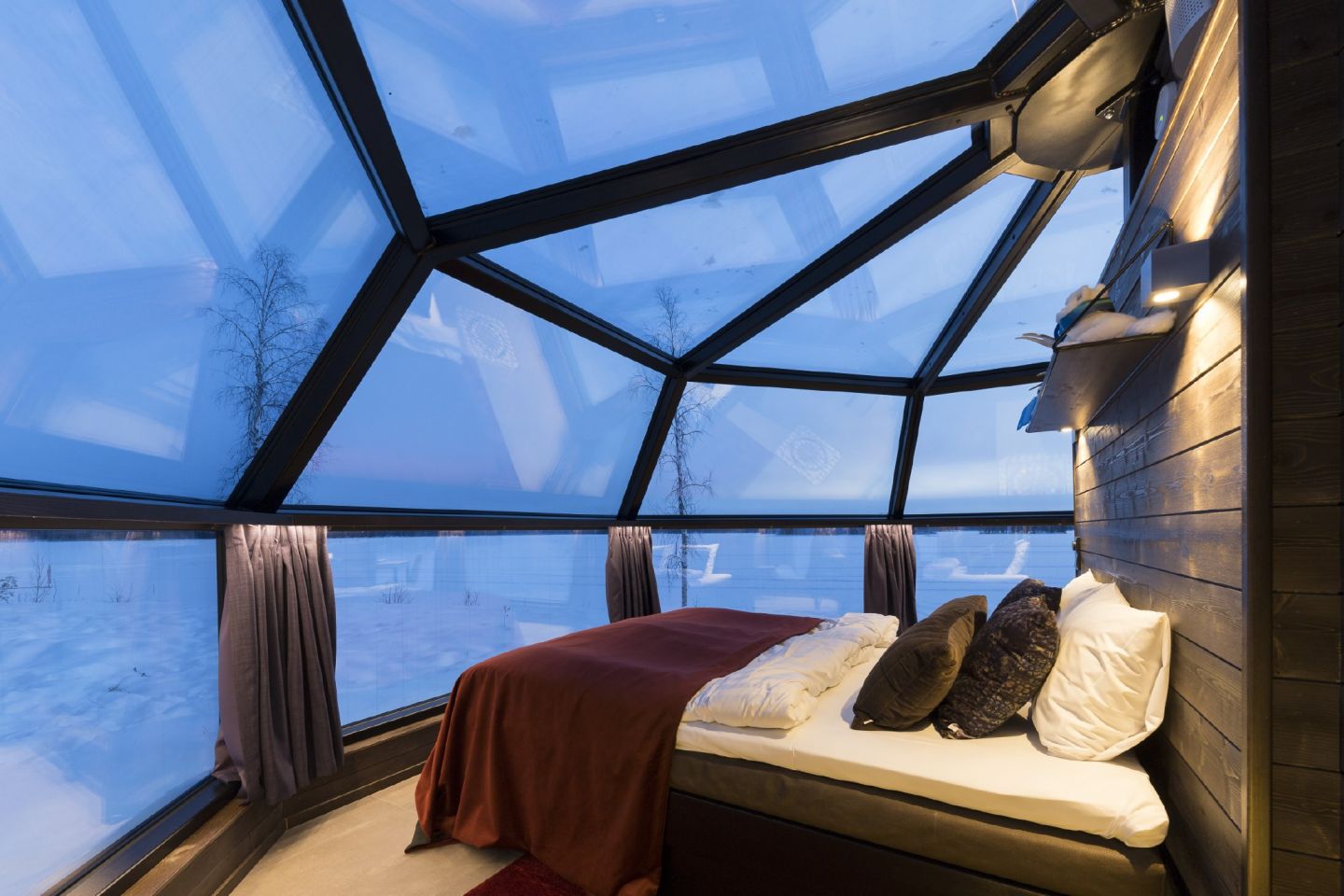 Photo by:
Marko Junttila | Visit Ranua