You may know our Santa Claus, reindeer and husky rides, but there's more to be discovered in the wide and versatile county of Lapland. To begin, we found eight lesser-known spots to include in your Lapland bucket list.
1. Kemi surprises with its street art
Kemi, located by the Bothnian Bay, a city mainly known for its paper mills and the world's biggest snow castle, is home to two pieces of street art visible to every passer-by. The city's first mural, "Prosperity," adorns the wall of an apartment building on Keskuspuistokatu. The citizens of Kemi became so fond of their colourful piece of art that they ordered another mural only a year after the completion of Prosperity by the artist called WD – Wild Drawing. The second mural has just been finalized by famous Finnish illustrator Eero Lampinen, and it decorates the wall of a nearby swimming hall in an old school in Meripuistokatu.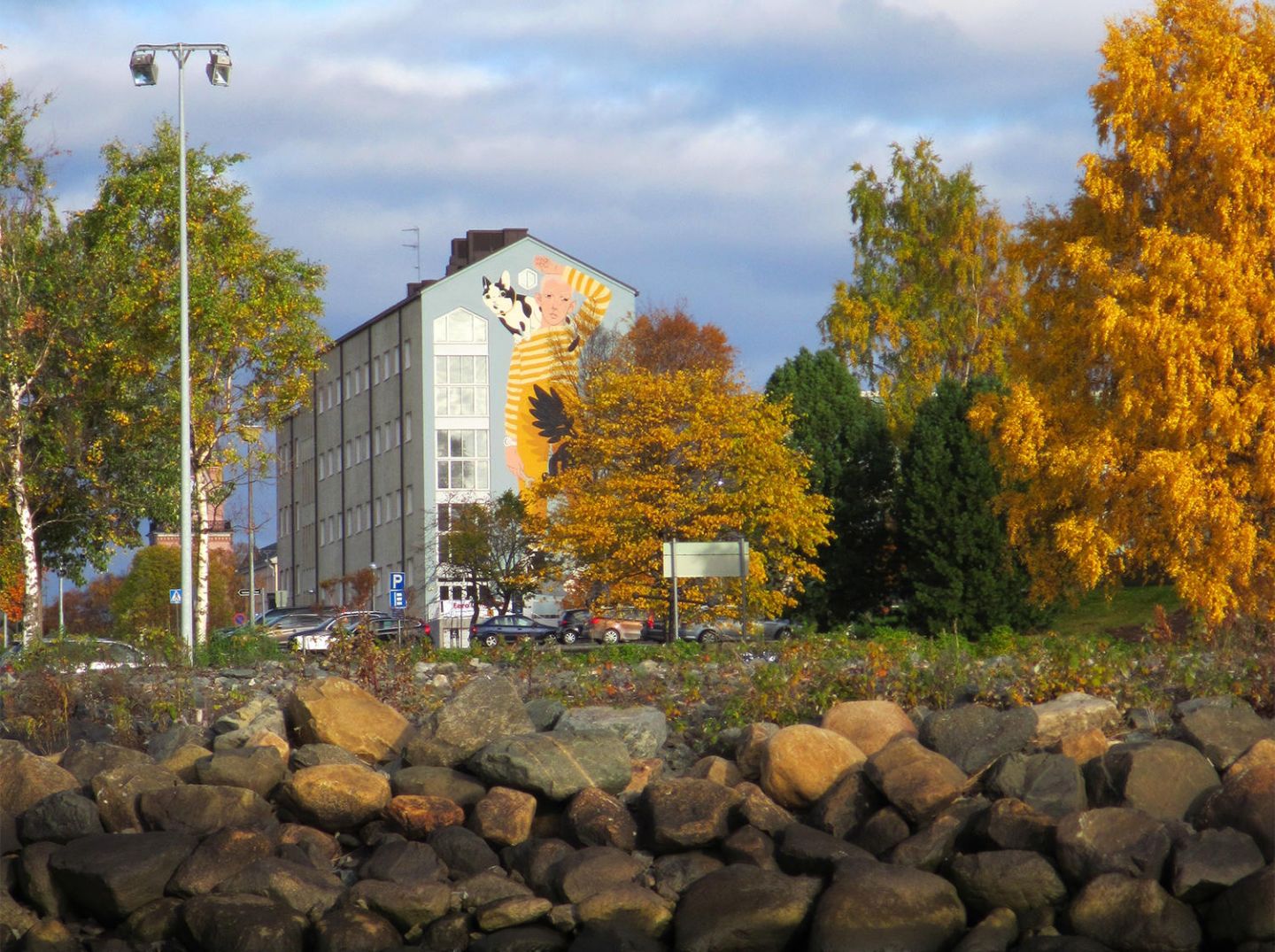 2. Oranki art – environmental art exhibition of 80 sculptures
It's only in a little town like Pello where artists could get a twisted idea like this: "Let's make an incomparable exhibition in the middle of a forest and not tell anyone about it." That's how the environmental art exhibition "Oranki Art" began. Lucky for us, the creators soon gave up their rebellious first idea and opened the exhibition to the public. Starting in 2001, Oranki Art has become a park of 80 sculptures, with more yet to come.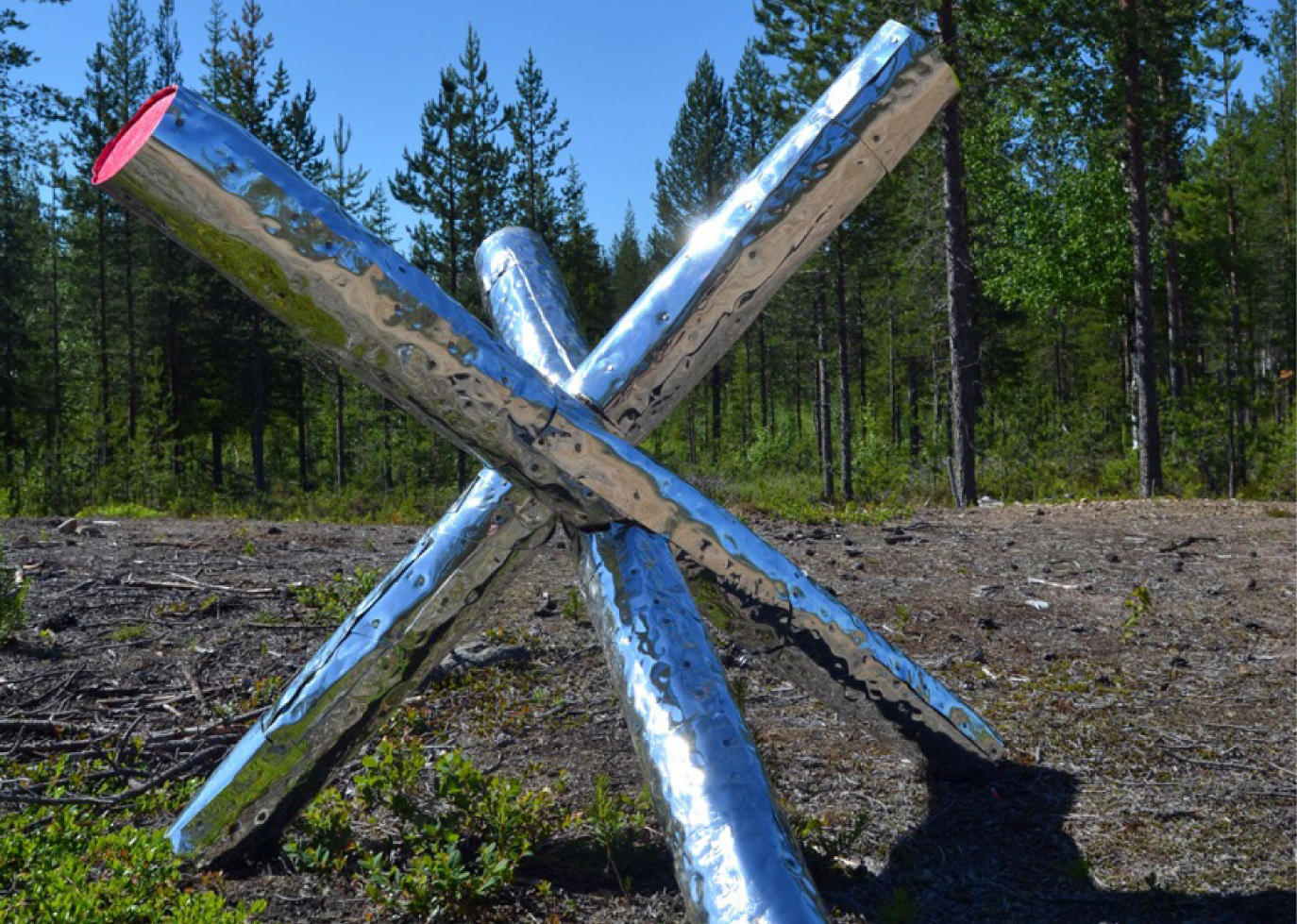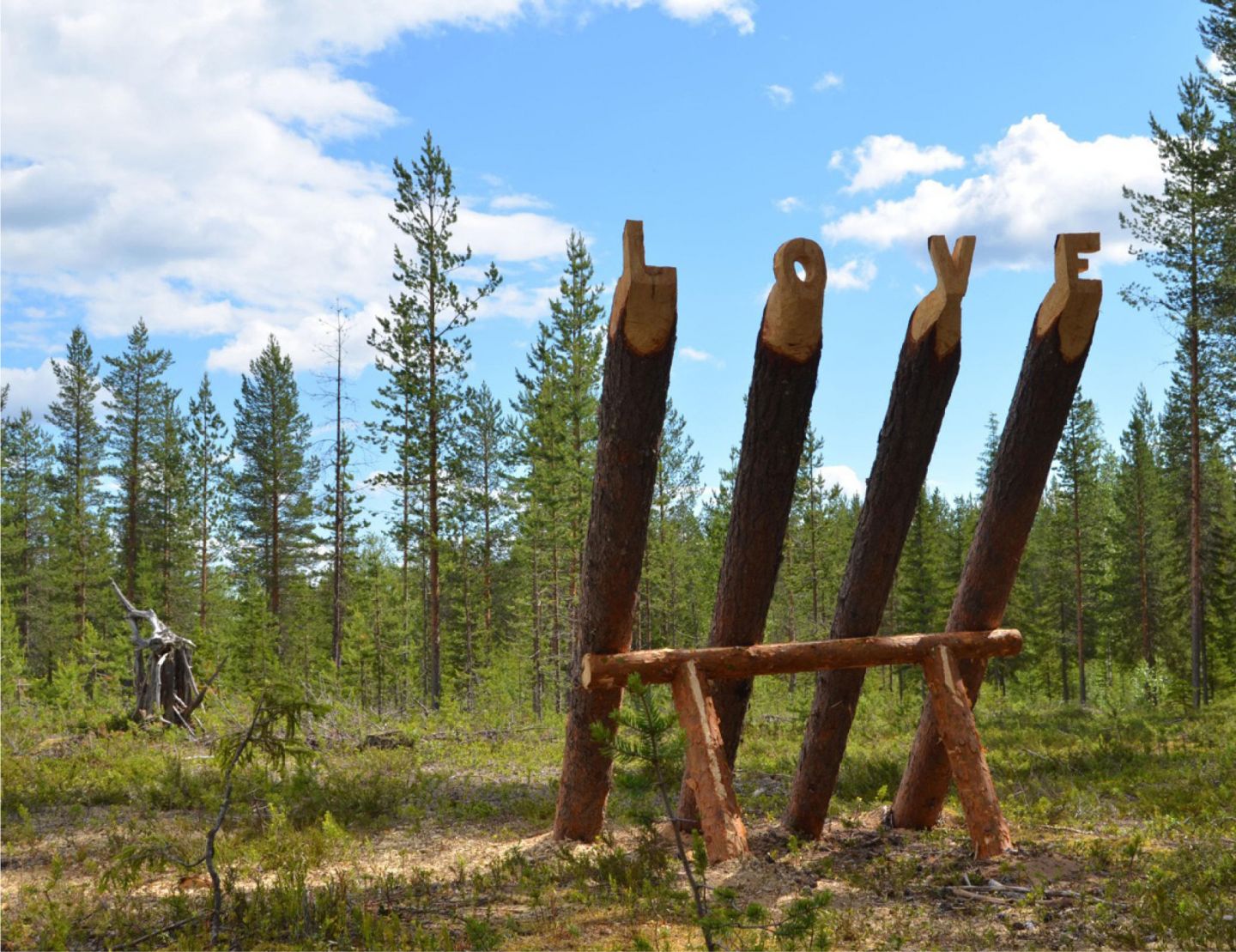 3. Pakasaivo – Finland's biggest giant's kettle
Fancy a flamboyant masterpiece of nature? Here's a suggestion for you: Pakasaivo, a lake that is believed to have two bottoms. The lake is 60 meters deep and surrounded by drastic cliffs. At the lake's east end, you can find a little but stunningly round-shaped lake that is believed to be the biggest giant's kettle in Finland. Located near Äkäslompolo in western Lapland, this natural phenomenon can usually be reached by foot during the summer and autumn months. Something to keep in mind when visiting: this area houses ancient places of worship of the Sámi people, and as such, one must behave respectfully.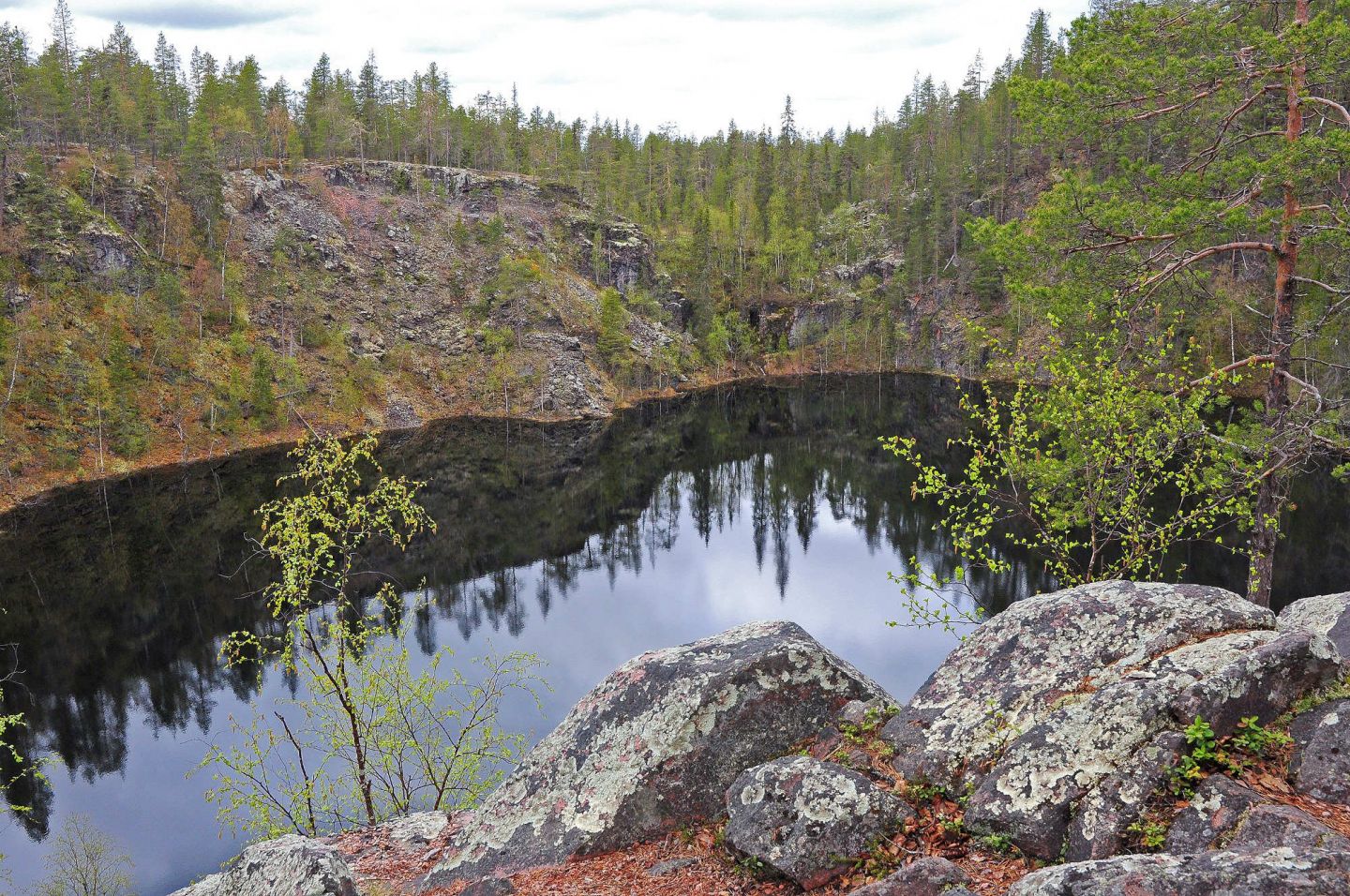 4. Pyhänkasteenlampi, "Holy Baptism Lake"
Another natural spot that bottles up local history can be found in eastern Lapland's Pyhätunturi. There, at the north end of Isokuru Ravine, Pyhänkaste Waterfall and its adjacent Pyhänkasteenlampi (Holy Baptism Lake), were sacred places for the local Sámi people for hundreds of years. Because of the rugged ravine, even without its cultural history, Pyhänkasteenlampi is a magnificent place.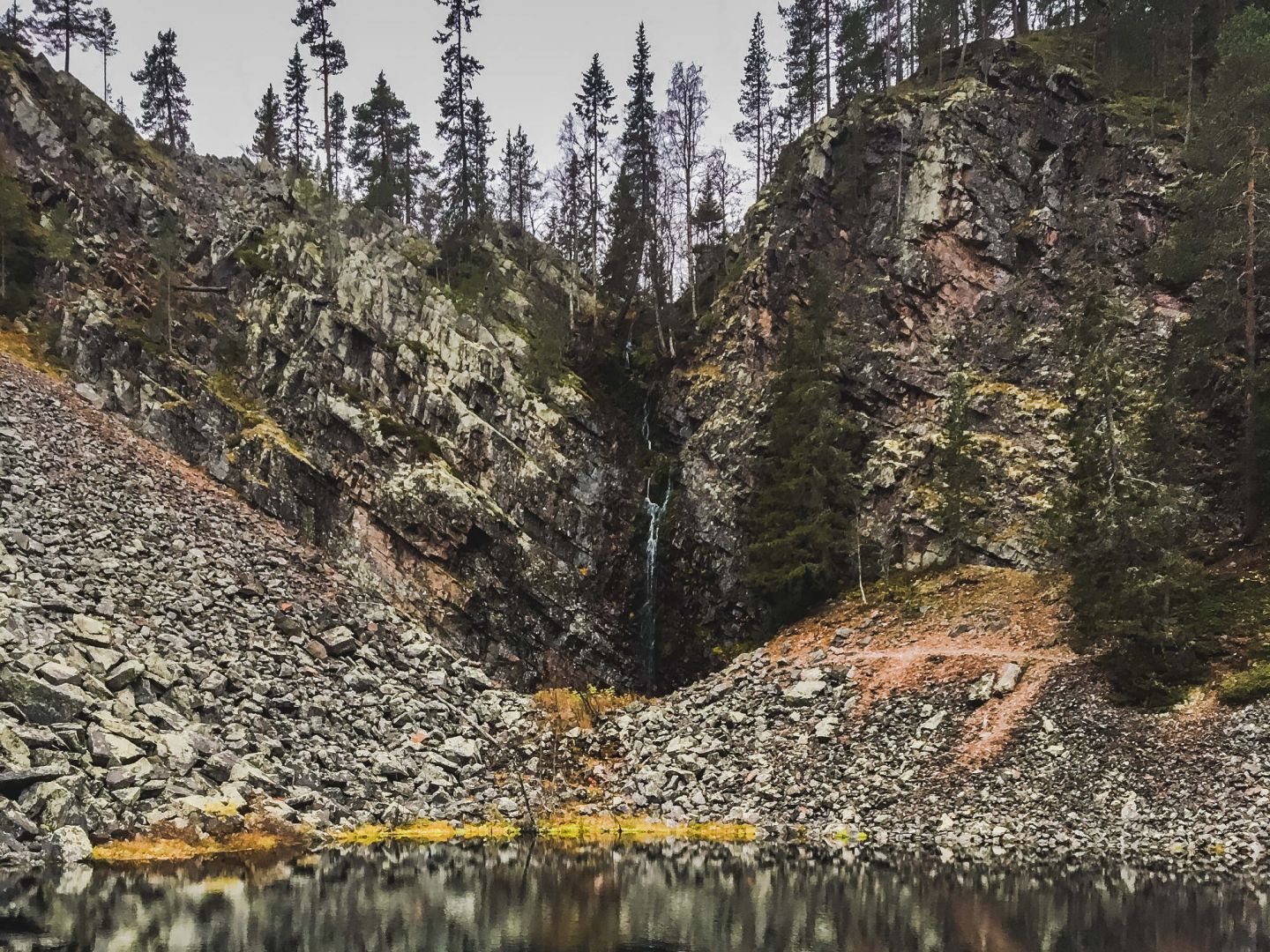 Photo by:
Anssi Jokiranta
5. Visit an eccentric pub in the Inari village
One sure thing about the little village of Inari is that it's culturally richer than it might seem at first glance. There are plenty of interesting little attractions and events happening year-round. If you fancy meeting locals and observing the local night life, there's a place in the heart of the village where all peculiar encounters take place: PaPaNa Pub. This unique bar serves food for the body and the soul as you can, for example, enjoy bear pizza to the ambiance of the Finnish music scene.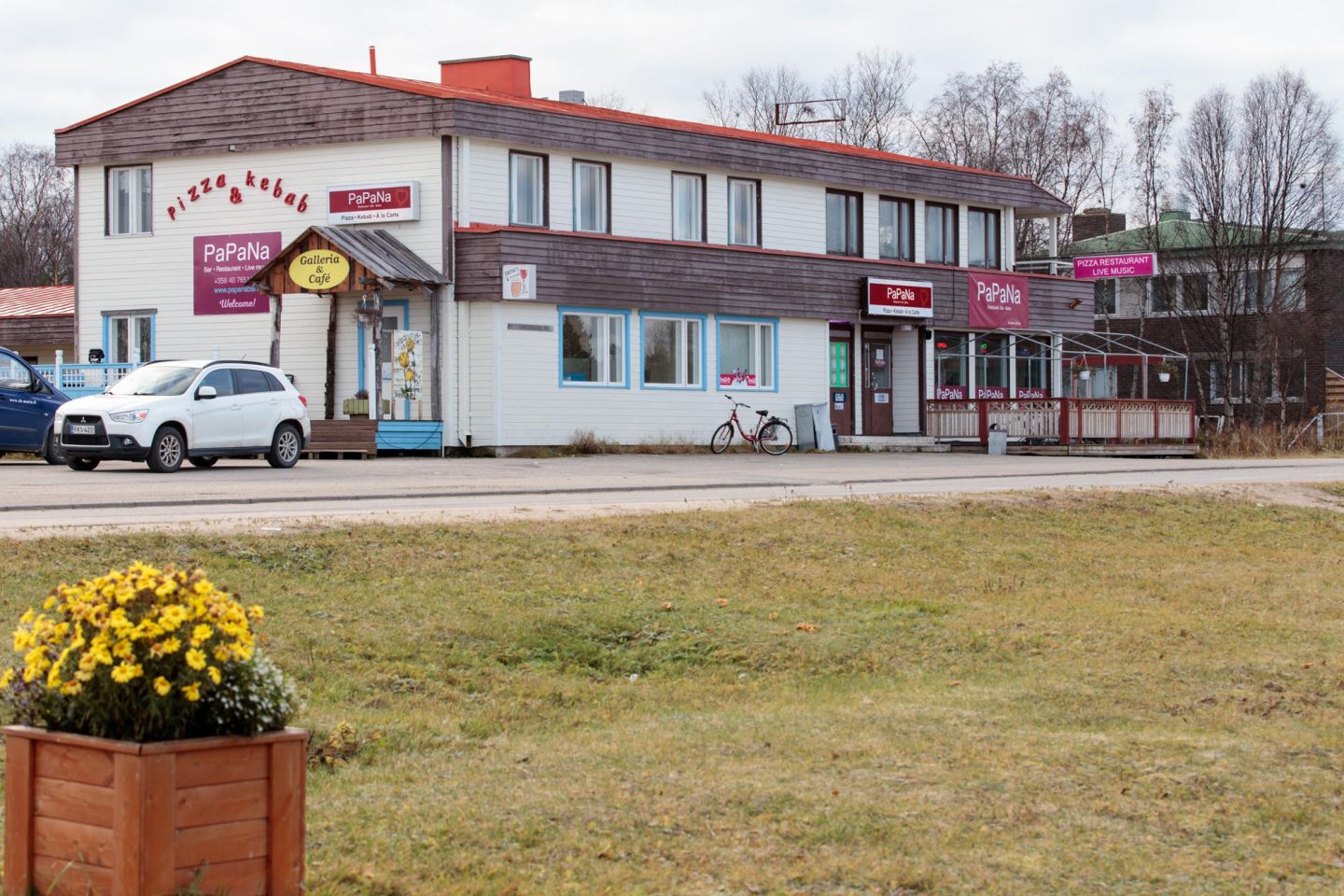 6. Koivusaari – peaceful piece of nature near the city
If you only have time to stop in Rovaniemi while visiting Lapland but want to be surrounded by nature, Koivusaari is there just for you. Located at the crossing of rivers Ounasjoki and Kemijoki, this 2.5 km long, easy-access nature trail gives you a fresh breeze and photogenic sceneries just behind the city.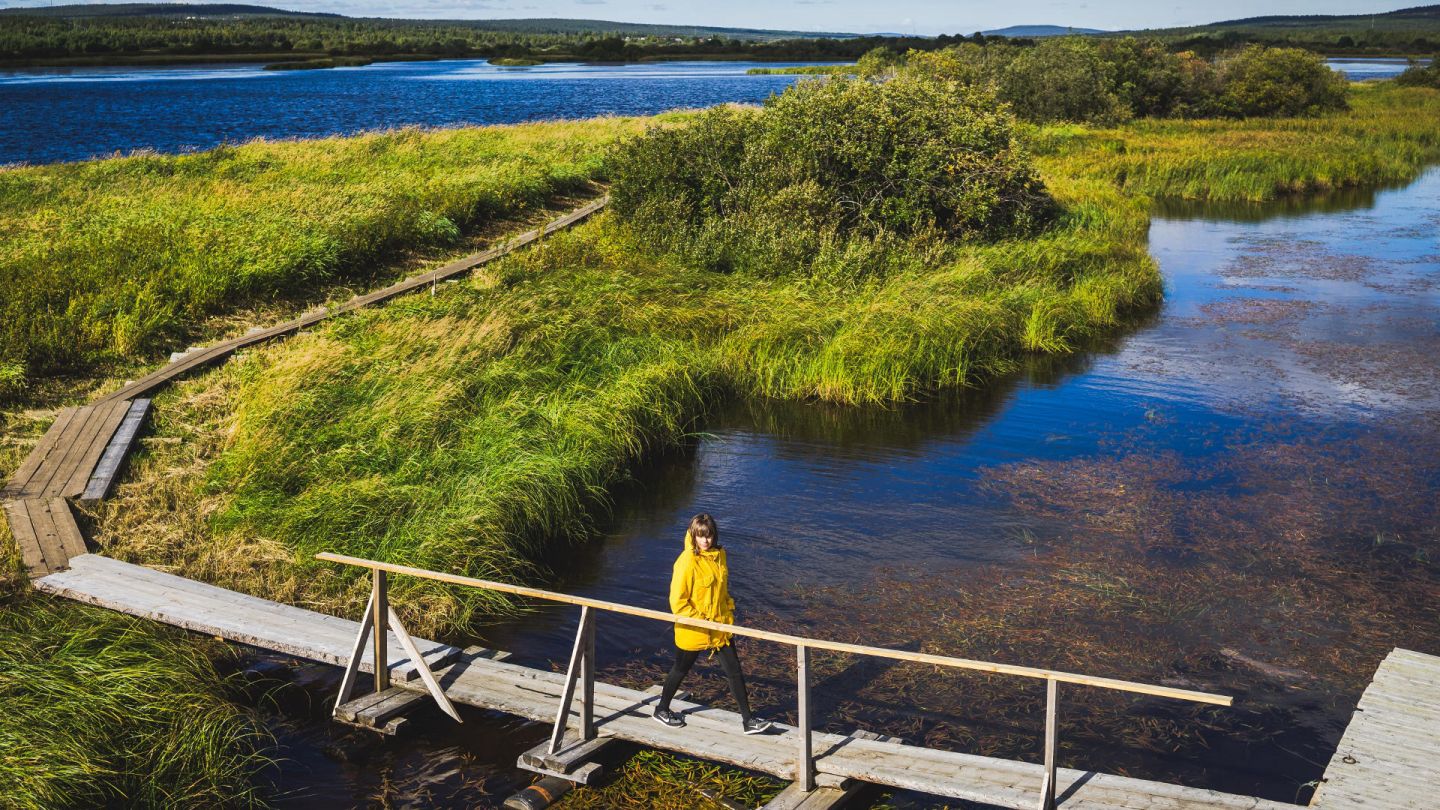 Photo by:
Anssi Jokiranta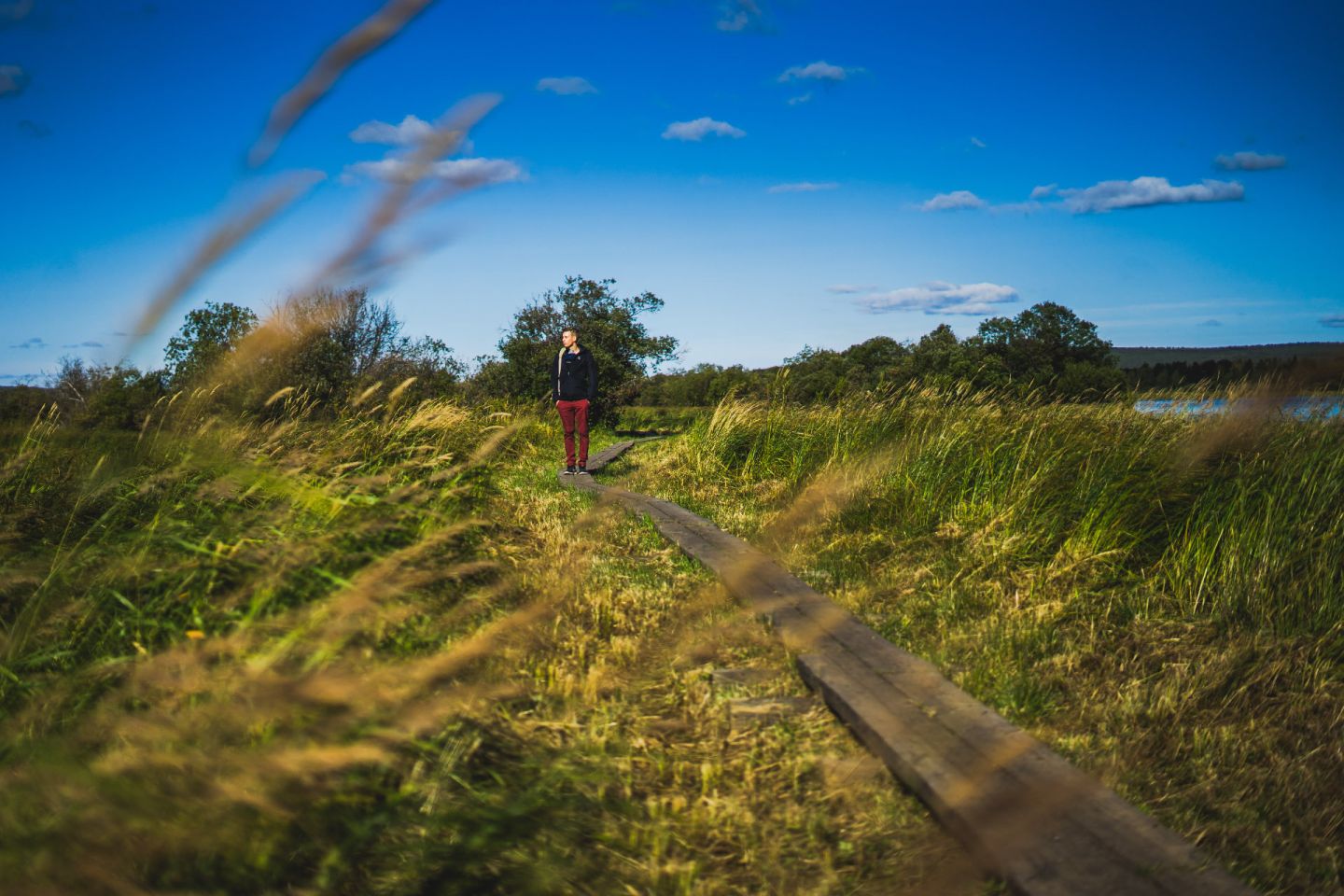 Photo by:
Anssi Jokiranta
7. Hillagammi in Kaldoavi wilderness area
There are plenty of reasons to love Finland, but some areas of Lapland can be exceptionally isolated. Well, if you're looking for that authentic Finnish experience of solitude, try Hillagami Cottage, the architecturally remarkable hut, "Hillagammi", in the Kaldoavi Wilderness Area, located in Finland's northernmost end in Utsjoki. During the winter season, the hut is an excellent place for aurora hunting. A four km long nature trail can be wandered by foot, fat bike, or snowmobile.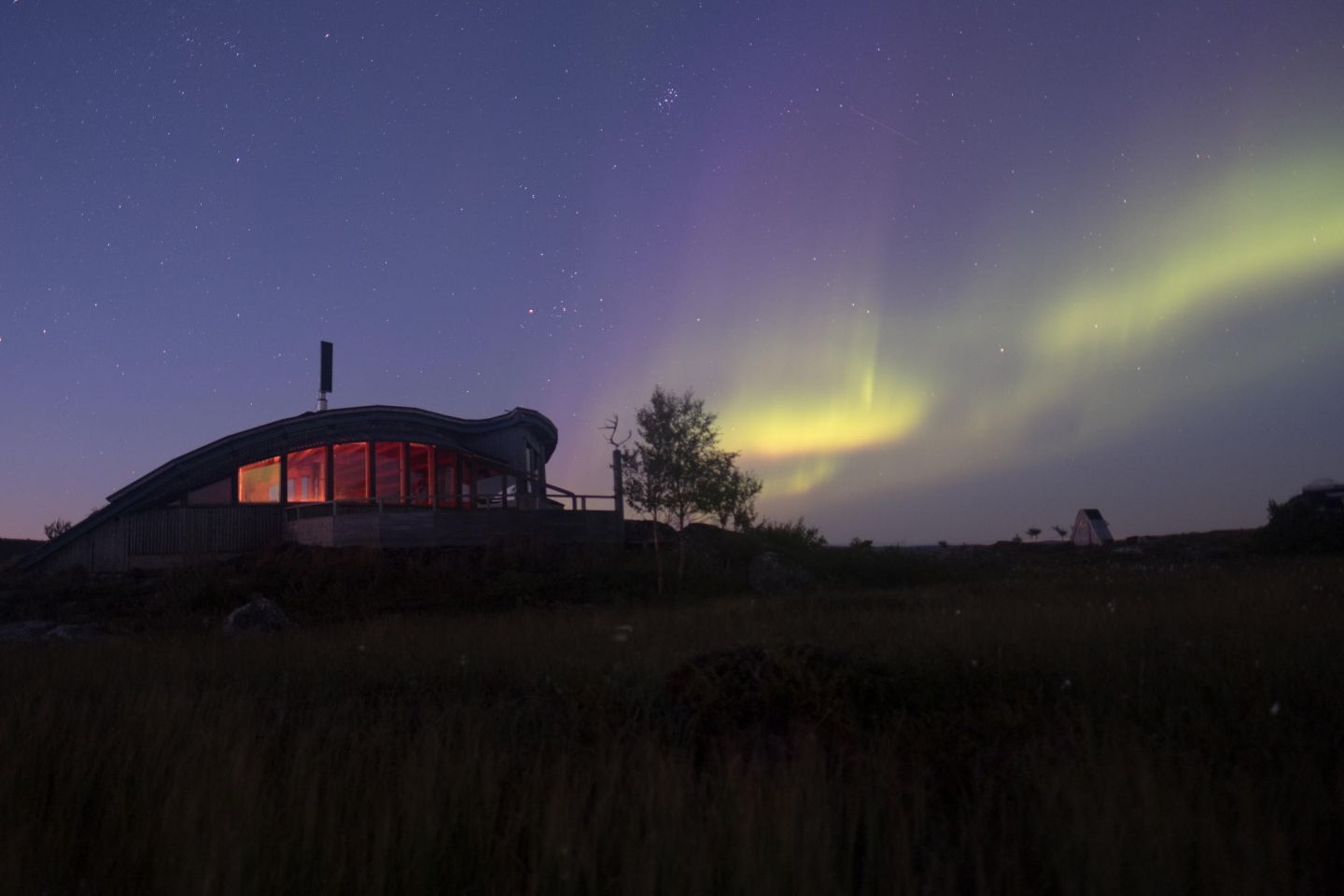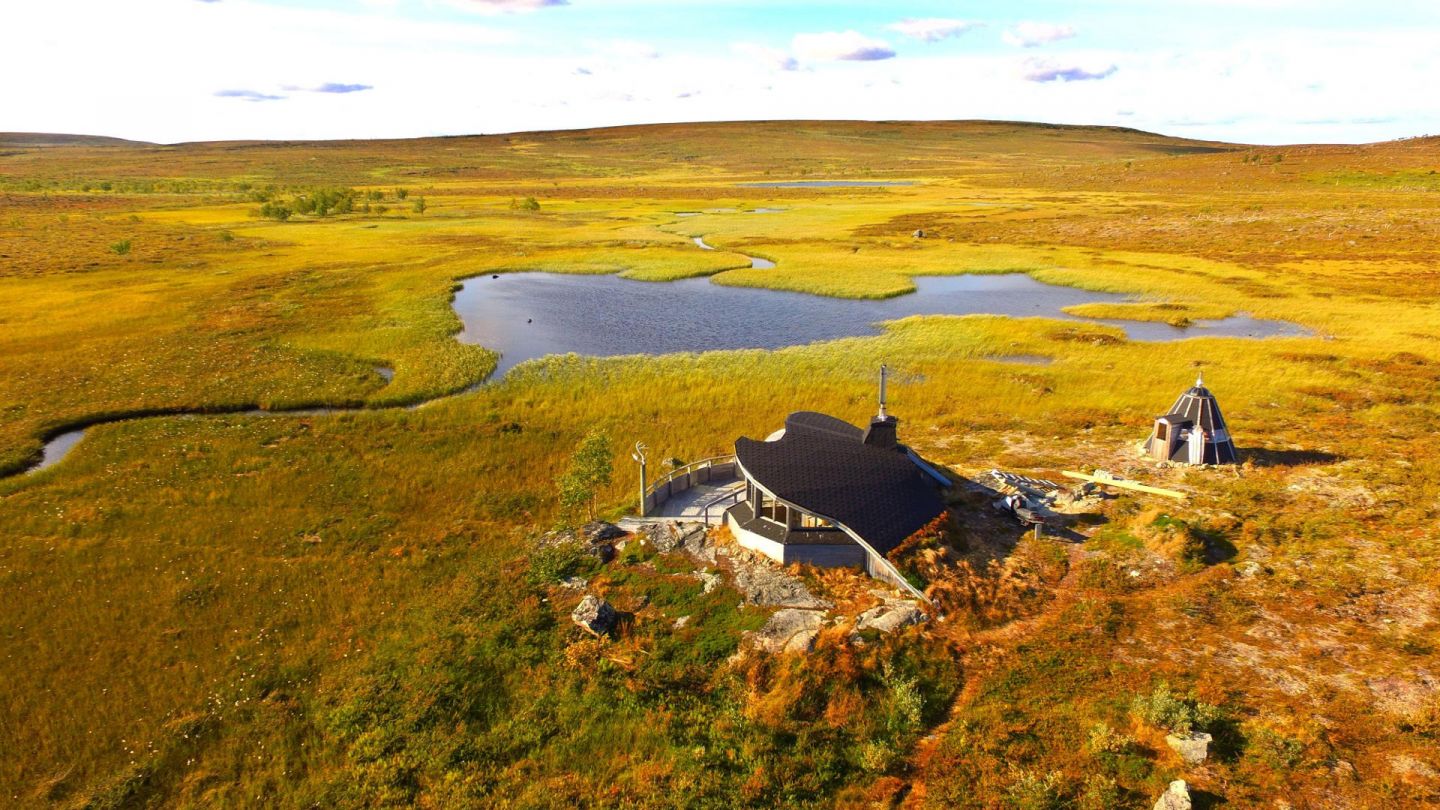 8. Lohihovi – the best in the county
In terms of area, Lapland is huge, and – let's face it – you sometimes need to have strong butt muscles to drive from one place to another while discovering the land. Luckily for road adventurers, there are plenty of places to stop and recharge. Located at the furthest edge of the Rovaniemi municipality, Lohihovi, an iconic coffee house and restaurant, treats you to the tastiest donuts (munkki) you've ever eaten. Lohihovi's slogan is "Don't forget your donuts," so don't!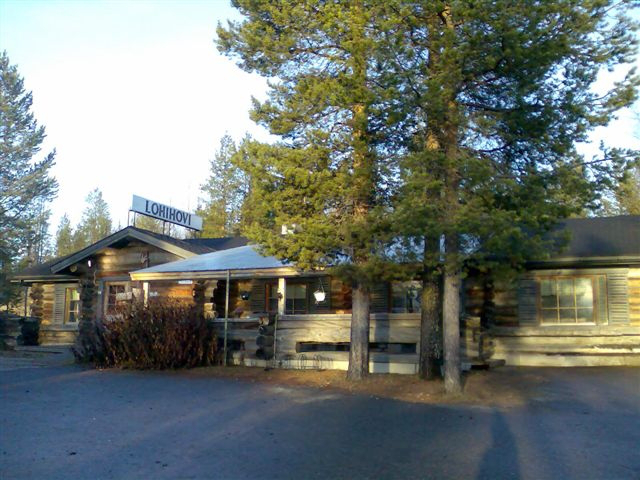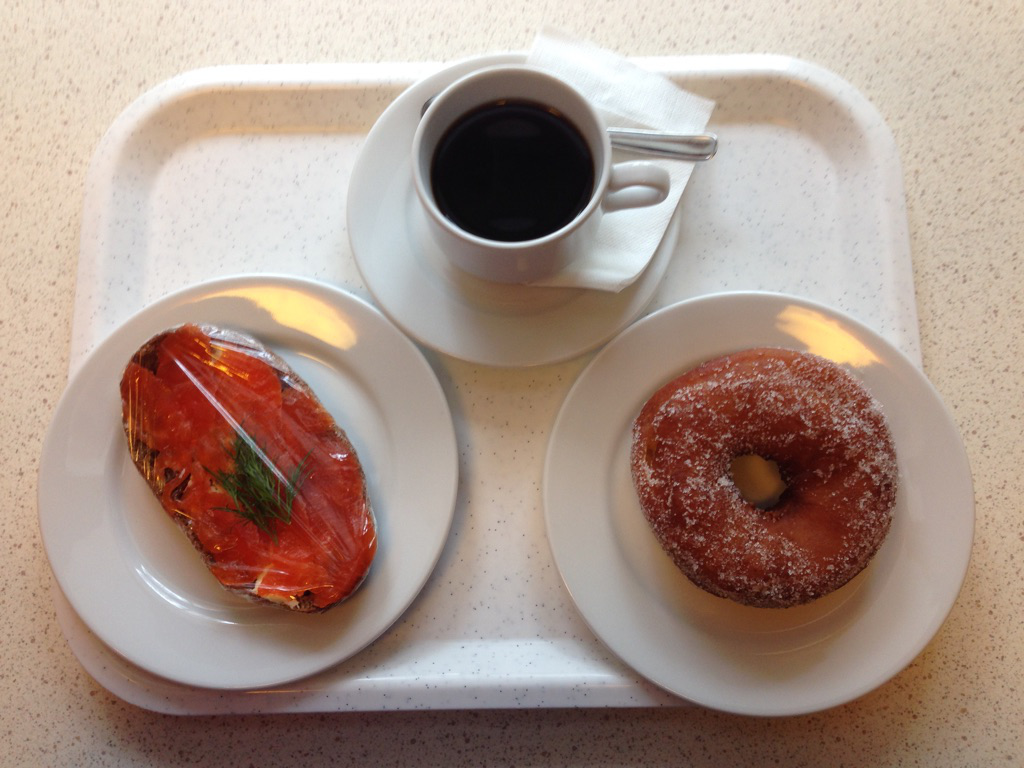 Do you crave more? Don't miss this:
Nikolaus Rungius – Finland's most famous mummy
Beneath the hatches of an old church floor rests Nicolaus Matthiae Rungius, a late 16th century vicar from Keminmaa. Rungius died in 1629, and his body was unintentionally protected as it dried underneath the church floor. Nowadays, the mummy is protected by glass. Visitors can see the mummy in summer time when the church is open to tourists, however, taking photos of the mummy is prohibited.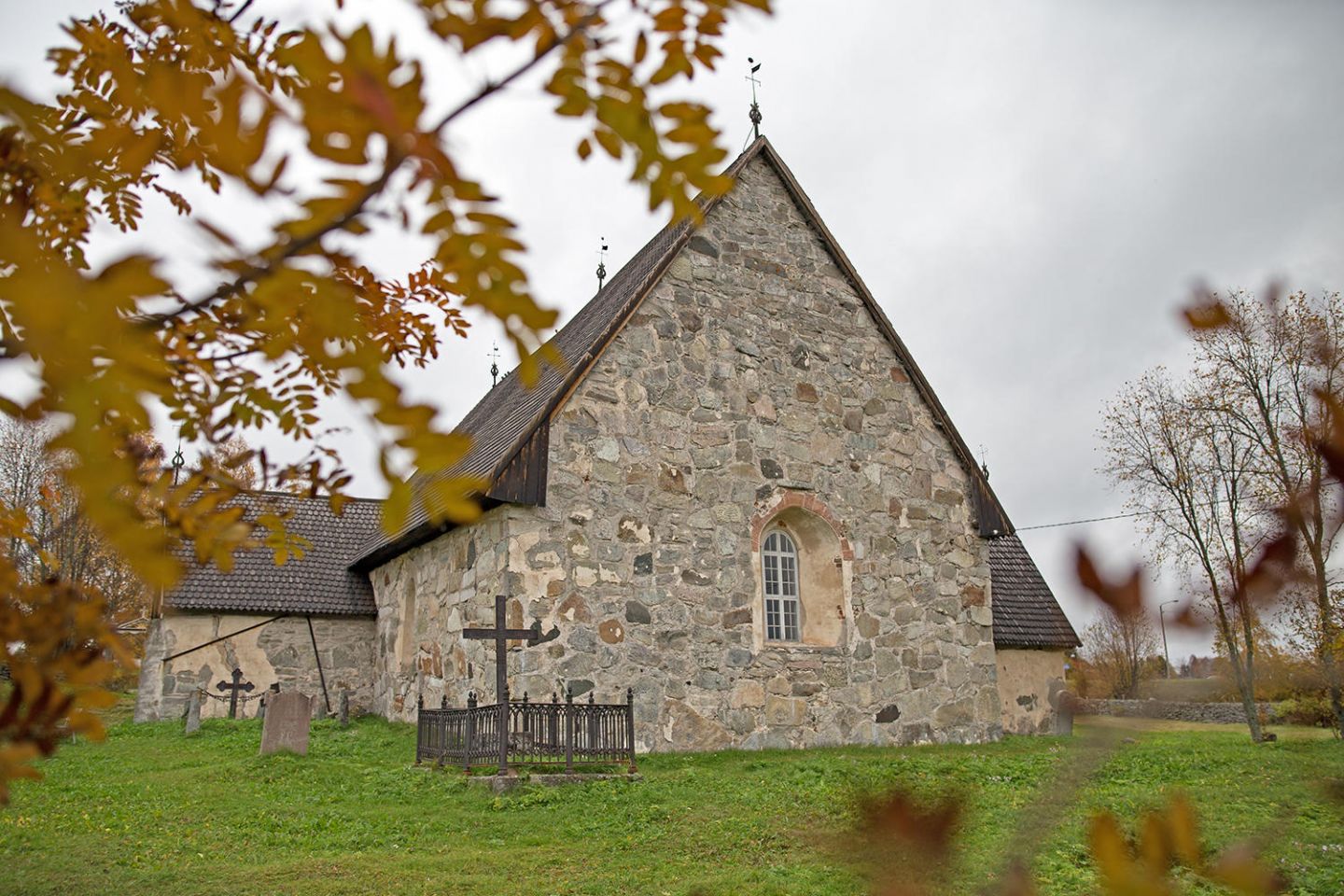 Photo by:
Terhi Tuovinen | Lapland Material Bank